Cheesy Brunch Casserole Recipe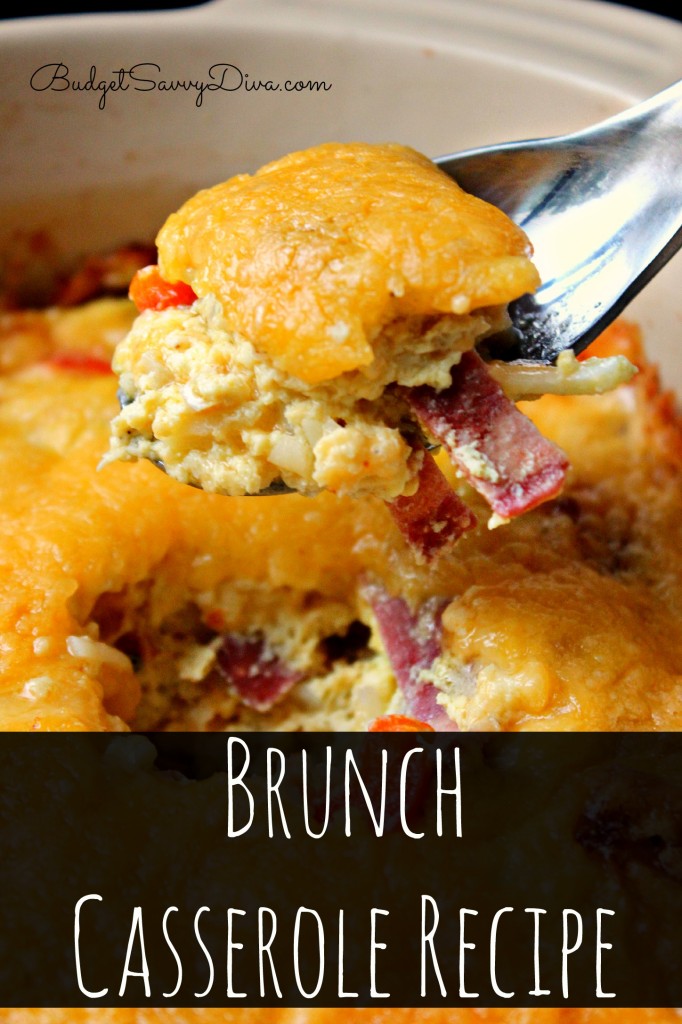 Make sure to Pin This Recipe 🙂
I have been on a breakfast casserole kick lately ( it must be the cold weather). My family loves to eat one of my breakfast casseroles over the course of a few days since they keep very well
I decided to title this casserole as a brunch because I think it would be perfect to whip up on a Sunday morning after sleeping in 🙂
I really hope you enjoy the recipe and make it 🙂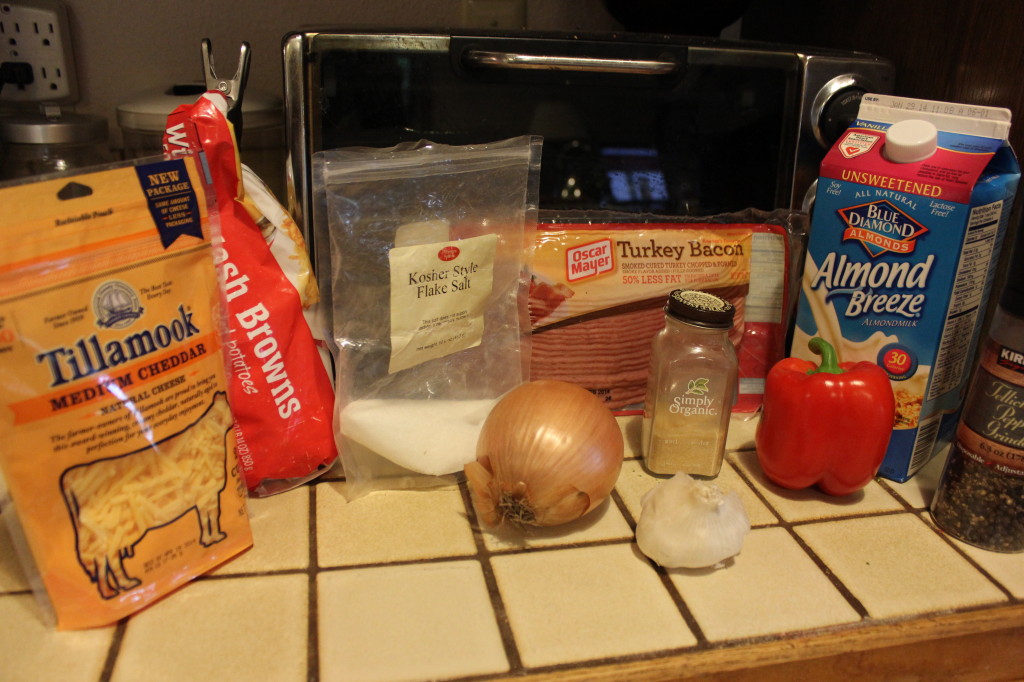 So do you see something missing in the picture above ?
Like…. Eggs …. BUT My dad came to the rescue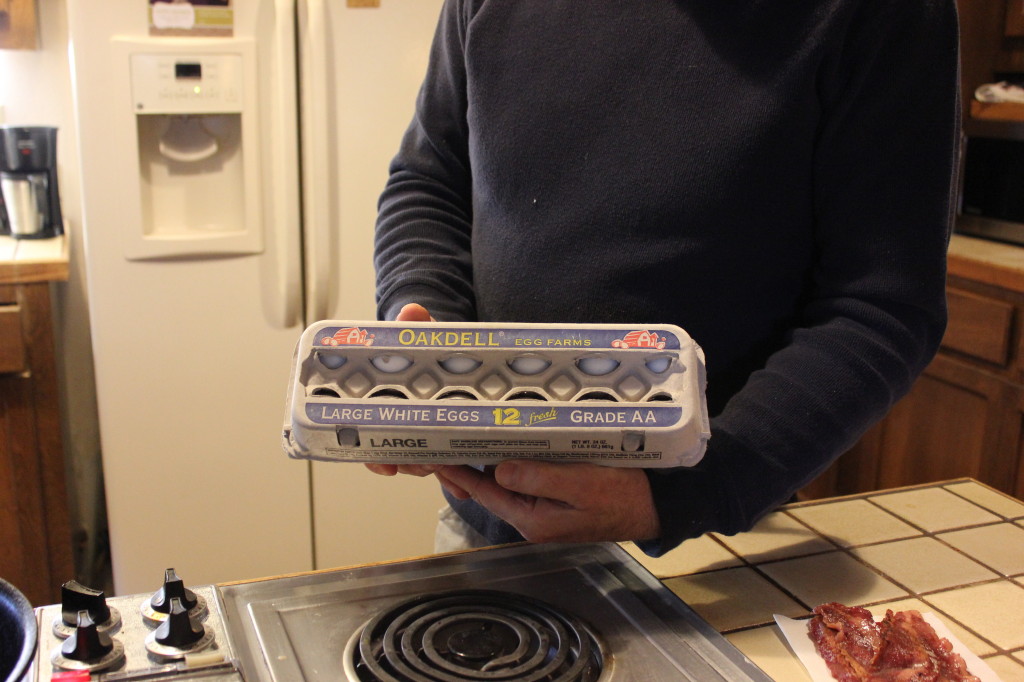 And now we have eggs. We figured out we were missing up well into the recipe ( you can see the cooked bacon in the picture 😉 )
The casserole lasted a couple days before it was all gobbled up – it is enough for 6 hungry people. If there are not 6 hungry people simple cut a portion the next day and nuke it in the microwave for about 1 minute
You also might notice we switch regular milk with almond milk and used Turkey bacon
Here is a look at the finish product 🙂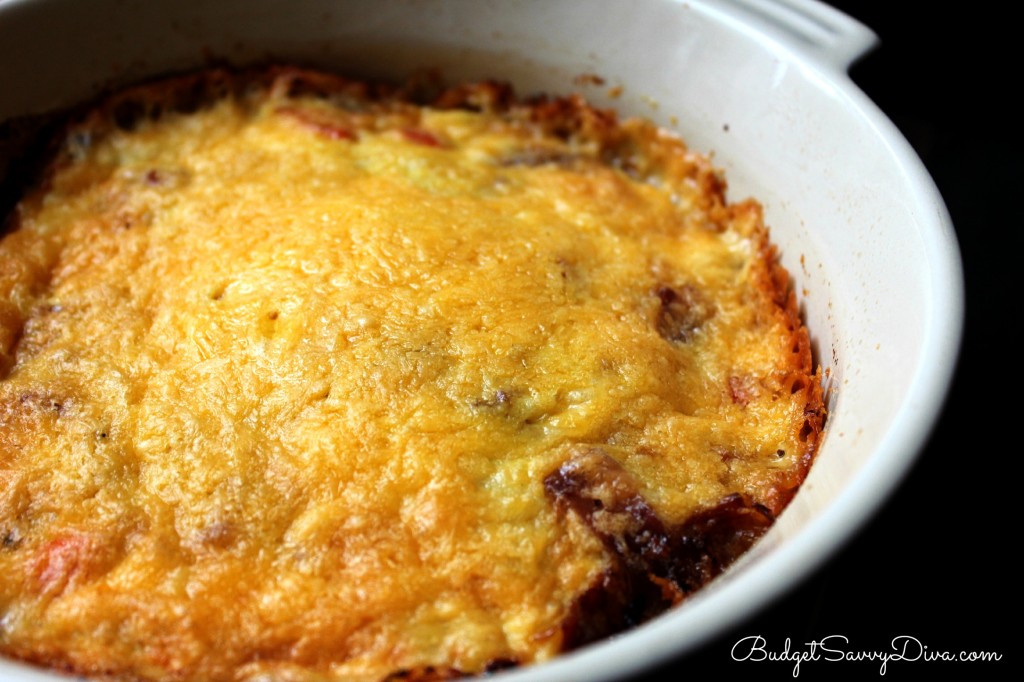 Do you want a piece? or two 🙂
This recipe is SUPER simple to make and frugal too
If you make this dish make sure to let me know what you thought 🙂
Love You!
Brunch Casserole Recipe
Ingredients
¼ Pound of Bacon ( Cooked) - chopped
¼ onion, diced
1 red pepper diced
olive oil
6 eggs, beaten
½ Cup of Milk
Pinch of Salt
½ teaspoon of pepper
1 cup of frozen hash browns, thawed
2 Cups of Cheddar Cheese
Instructions
Preheat oven to 350 and grease your casserole dish I used one slightly bigger than 8x8 - make sure to grease with a little oil
Heat a skillet with oil - add onion and red peppers ( I use the same pan I cooked the bacon)
In a large bowl whisk eggs, milk, seasoning, pepper onion mixture, hash browns, and 1 cup of cheese
Pour into casserole dish and bake for 30 minutes uncovered
Sprinkle the remaining cheese and bake for 10 more minutes
Enjoy!