Copycat California Pizza Kitchen BBQ Pizza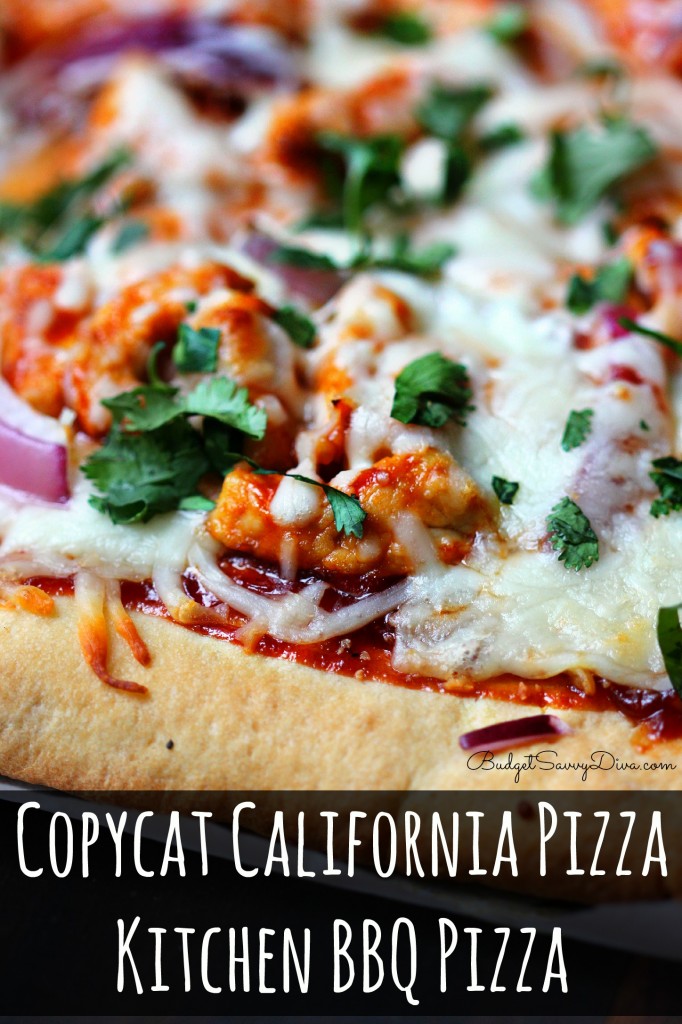 Make sure to REPIN this recipe on Pinterest 🙂
One of my favorite places to go is the California Pizza Kitchen – it is one restaurant I went to frequently as a kid. One of my favorite dishes was their BBQ Pizza Recipe so I decided to make a  Copycat California Pizza Kitchen BBQ Pizza
HOLD UP I have a story for you. It happened around when I was 6 or 7 and my family and myself went to our local California Pizza Kitchen in Studio City, CA.
We were served bread ( you know as most restaurants did or still do) – we finished dinner and got the bill and we were charged $2.00 for the bread!!!
So I do not know if this was a national thing or not ( and if you have any knowledge of this then let me know)
They were suppose to tell us when we sat down that the bread had a surcharge
And this ladies and gentlemen is one of my earliest memories — of course it had to do this money 😉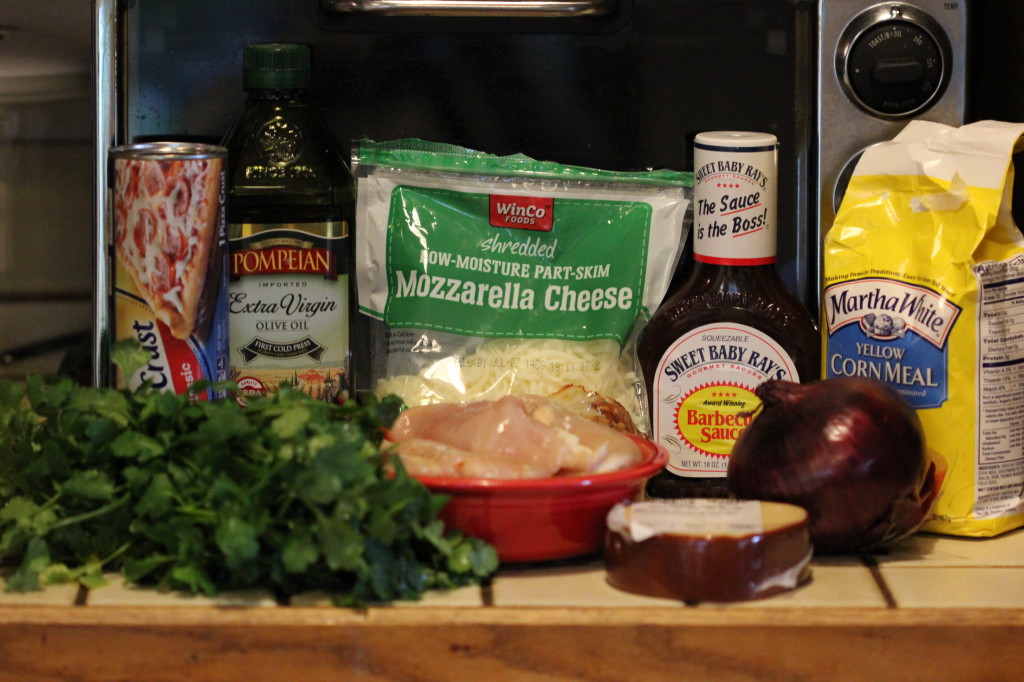 My family LOVED this pizza — it was SO simple to make …. LIKE seriously easy 🙂
This make enough for 4 people and cost under $7 to make! SERIOUSLY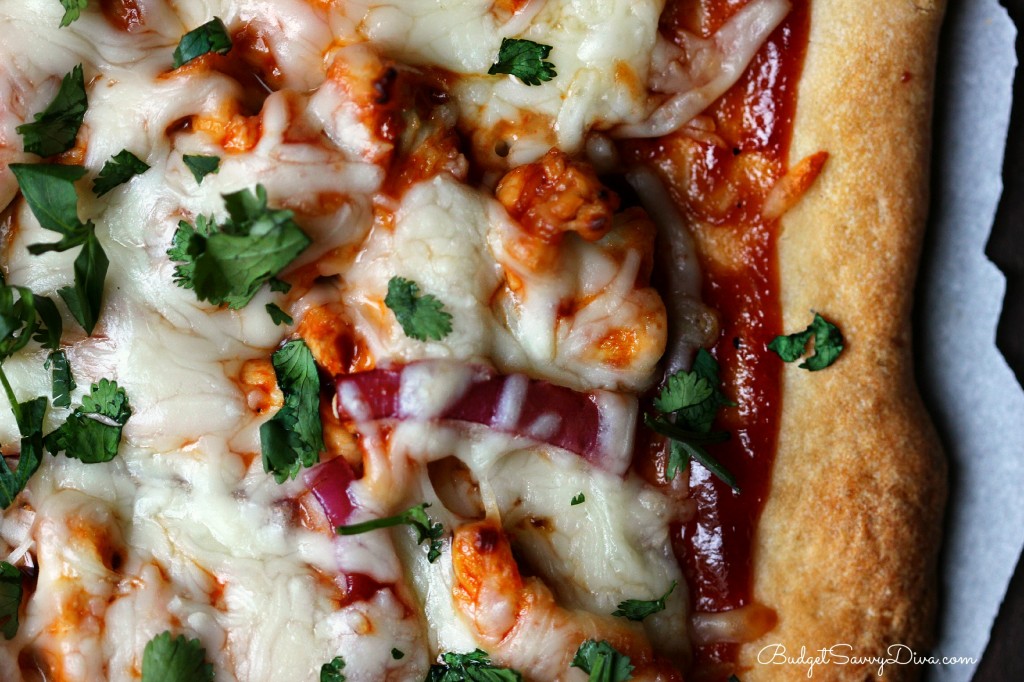 I have tried other BBQ Pizza Recipes but this one really beats them ALL. It really is that smoked gouda cheese it makes the pizza SO gouda! ( bad joke I know)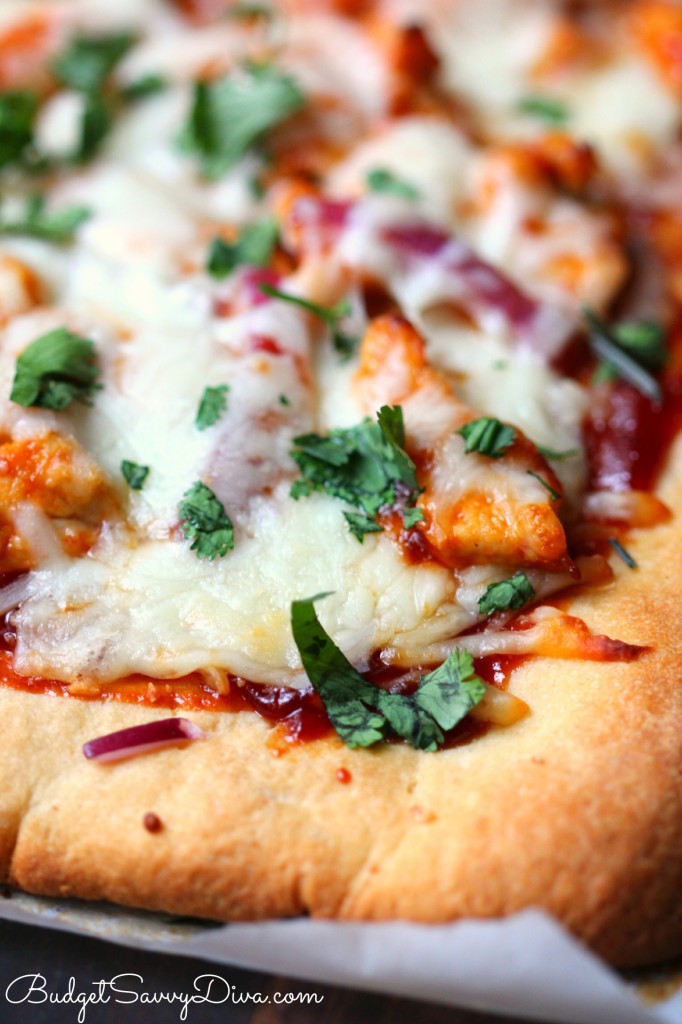 If you do make this Copycat California Pizza Kitchen BBQ Pizza please make sure to leave a comment 🙂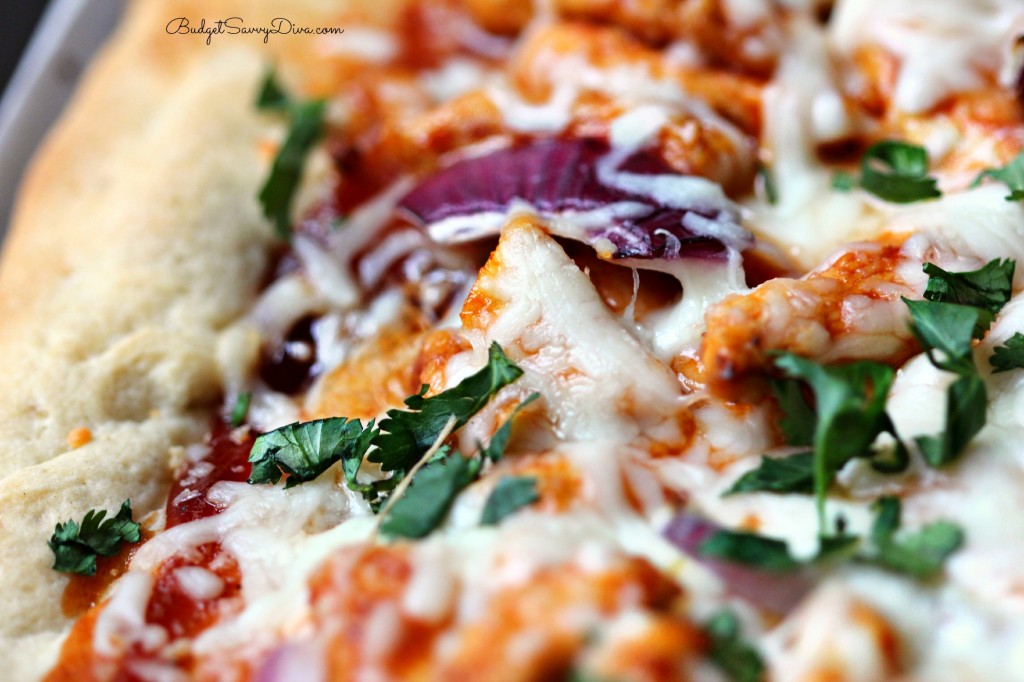 California Pizza Kitchen BBQ Pizza Recipe
Copycat California Pizza Kitchen BBQ Pizza
Ingredients
5 ounces boneless skinless chicken breasts - cut into strips
1 tablespoon olive oil
2 tablespoons of BBQ sauce for chicken
Pizza crust - refrigerated ( I used Pillsbury)
1 tsp cornmeal
BBQ Sauce
2 tablespoons shredded smoked gouda cheese
2 cups shredded mozzarella cheese
¼ cup of small red onion, sliced
chopped fresh cilantro
Instructions
Place chicken into a bowl with the 2 tablespoons of BBQ sauce - mix well
Place oil into a skillet - once hot add chicken and cook until no longer raw - place aside
Roll out pizza dough onto a parchment paper lined cookie sheet
Sprinkle cornmeal on uncooked pizza dough
Bake the dough for the time indicated on the package ( it is usually 7 minutes)
Take dough out of the oven ( time to make the pizza 🙂 )
Spread BBQ sauce on the pizza sprinkle the 2 cheeses on top
sprinkle chicken and onions on top of the cheese
Bake for 10 minutes
Finish off with cilantro and ENJOY!