California's Pizza Kitchen Kung Pao Spaghetti Recipe

Make sure to repin this recipe
"Our twist on a Chinese classic with garlic, scallions, peanuts and hot red chilies."
I love eating at California Pizza kitchen – they actually have a pretty great gluten – free menu ( total side note) but I do find eating out to be costly so I try and make the dishes my family enjoys at home.
Eric loves the Kung Poa Spaghetti so I decided to make it at home. What I liked about it the most is HOW much it made – seriously it ended up being a whole dinner the next night – it heats up very well.
Have you ever been to the California Pizza Kitchen? What is your favorite item to get when you go?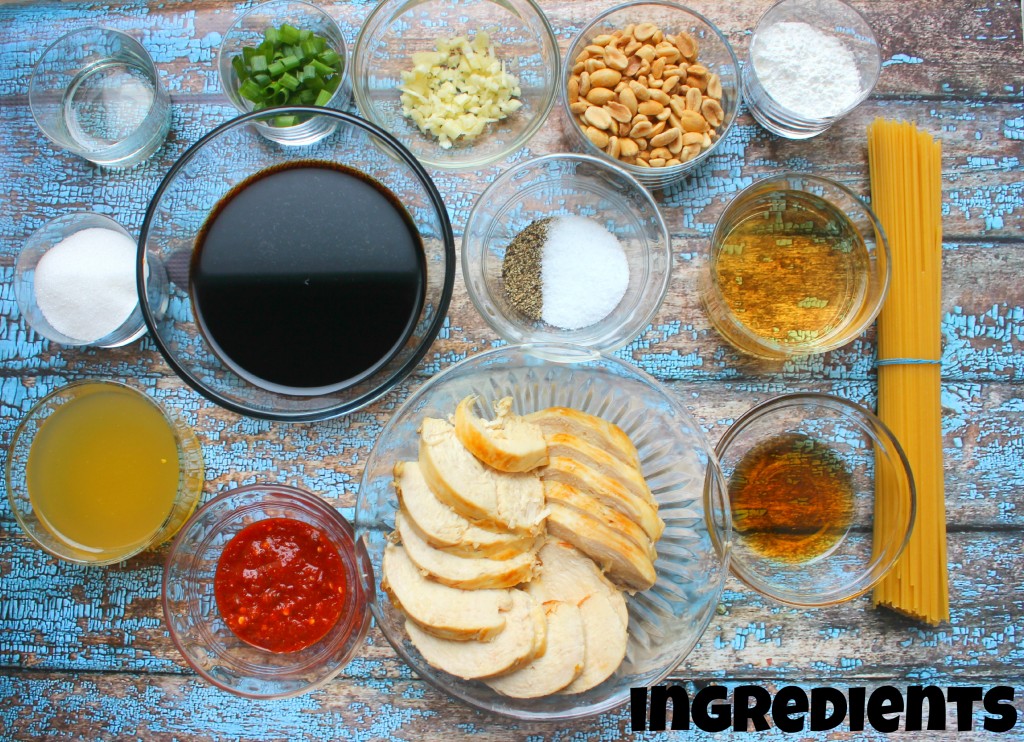 I know it looks like A LOT of ingredients but do not worry most of them are already in your pantry. You will need about 1 pound of cooked chicken breast – I just cooked mine on the stove top with simple pepper and salt. But feel free to use up any leftover chicken you might have.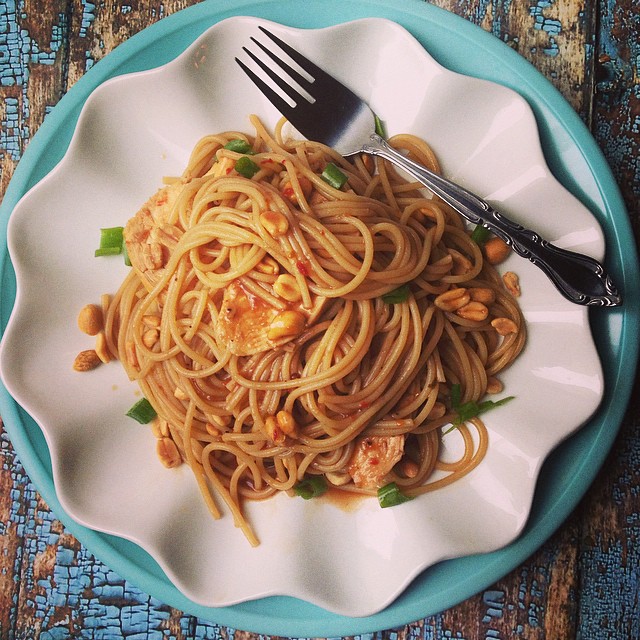 This dish is perfect for a family of 6 – we are using one pound of pasta and adding a ton to it
What I love about this recipe is that I was able to make the sauce the night before – I love being able to put a dish together very easily.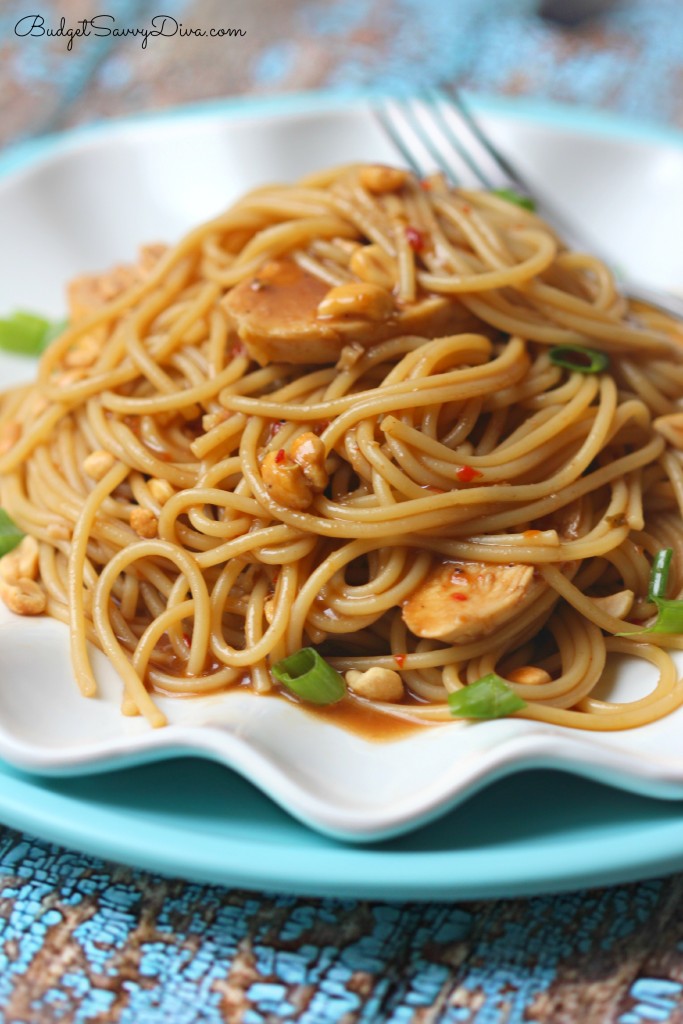 If you do make the California's Pizza Kitchen Kung Pao Spaghetti Recipe please make sure to comment and let us know what you think 🙂
Love You Guys!
California's Pizza Kitchen Kung Pao Spaghetti Recipe
Ingredients
1 pound spaghetti
2 tablespoons vegetable oil
1 Pound of Chicken Breast, cooked and sliced
¼ Teaspoon of Pepper
¼ teaspoon of salt
2 cloves garlic, minced
½ cup dry roasted peanuts
2 green onions, thinly sliced - garnish
SAUCE
⅔ cup reduced sodium soy sauce
½ cup chicken broth
½ cup sherry
4 tablespoons red chili paste with garlic
¼ cup sugar
2 tablespoons cornstarch
2 tablespoon sesame oil
Instructions
In a bowl - whisk - soy sauce, sherry, red chili paste, chicken broth, cornstarch, and sesame oil - set bowl aside ( this is what you can do the night before)
Cook pasta - set aside
In a large skillet - add vegetable oil - add peanuts and garlic - cook on medium for a couple of minutes
Add chicken and sauce - mix well
Add pasta slowly
Heat and mix together
Garnish and Serve