Easy Homemade Ramen Recipe

Make sure to repin this recipe
A few weeks ago I was at Crate and Barrel looking at plates and bowls for my recipes when I came across a beautiful deep bowl with chop sticks – I instantly thought that it would be perfect for a bowl of ramen soup.
Not the ramen soup I ate while I was in college – but a more advanced soup that was full of veggies and flavor
My whole family ate the soup up – and it was pretty inexpensive to make as well – I really cannot wait to share this recipe with you
Have you ever had Ramen before?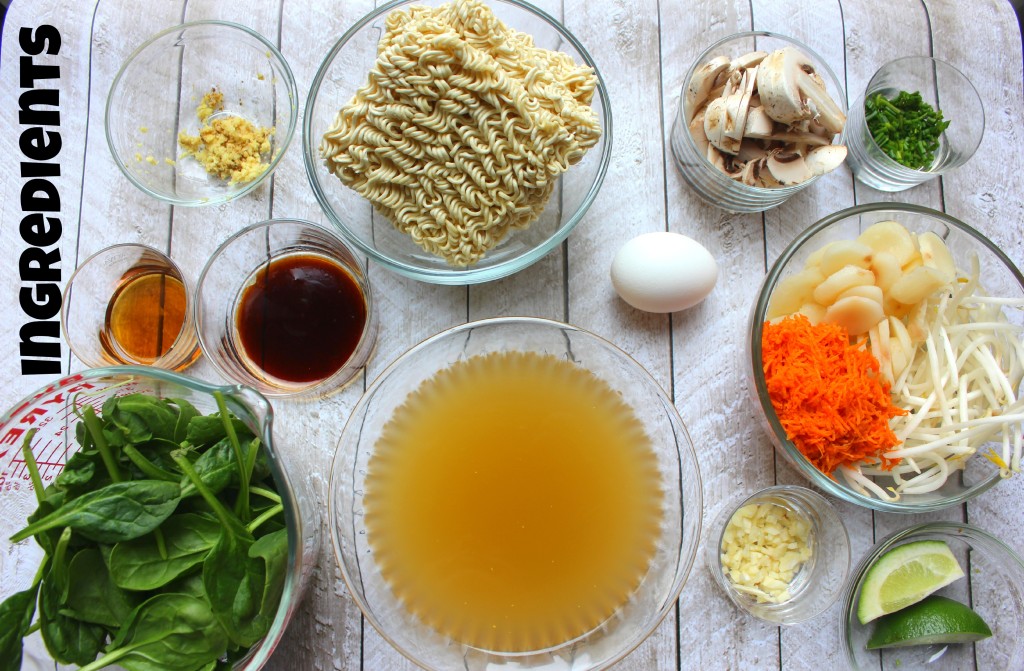 What is great about this recipe is that it is a base – you can easily add different vegetables or proteins ( I am planning on making this dish again with shrimp)
Also feel free to use up leftover product that you have – I have some left over spinach so I threw that into the soup
Total side note I did not end up using the egg in the recipe – I was planning on placing a hard boiled egg into the soup but it took up too much room in the bowl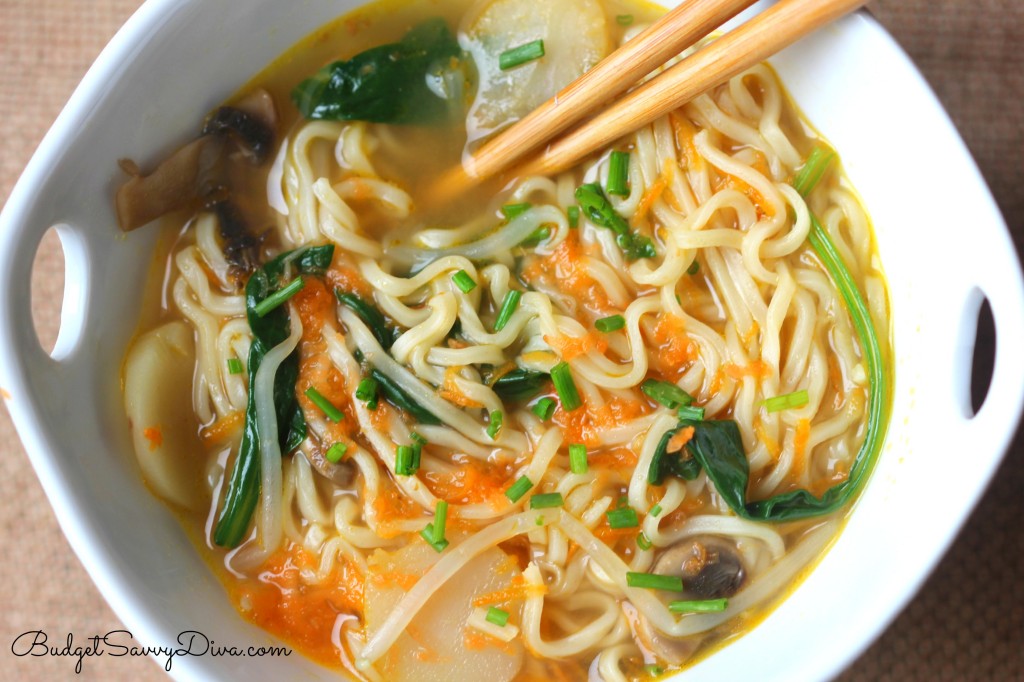 Very vibrant of flavors – if you are wondering where I got the ramen – I actually just bought 2 top ramen soups and used the pasta in each ( threw away the packets — have you ever look at the sodium in those things)
This recipe makes enough for 6 people to enjoy!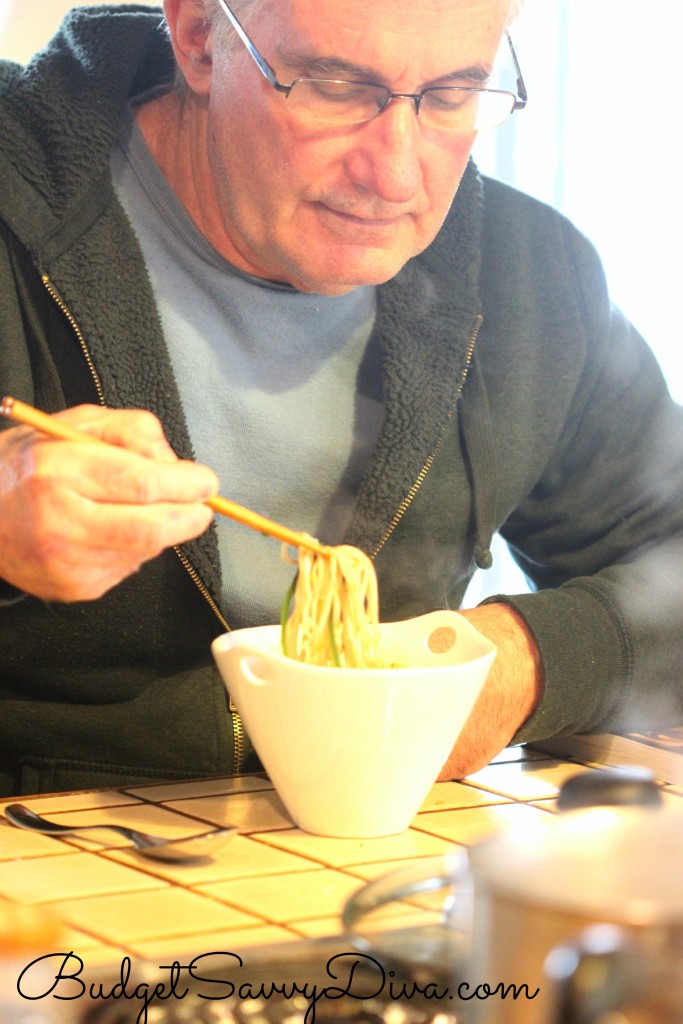 Here is my dad about to enjoy his second bowl of soup 🙂
If you do try the Easy Homemade Ramen Recipe please make sure to let me know what you thought 🙂
Love You Guys!
Easy Homemade Ramen Recipe
Ingredients
4 Cups of Chicken Broth
½ Cup of Mushrooms, slicked
1 Carrot, Grated
½ Cup of Bean Sprouts
½ Cup of Water Chestnuts
2 Tablespoons of Fresh Ginger, Grated
2 Tablespoons of Sesame Oil
2 Tablespoons of Soy Sauce
2 Packets of Ramen Noodles ( from Top Ramen - discard flavor packets)
2 Cups of Fresh Spinach
Chives, Chopped
1 Limes, Sliced
Instructions
In a sauce pan ( large) heat oil - add garlic and ginger - stir for 2 minutes
Add in chicken broth, mushrooms, soy sauce and 2.5 Cups of water
Bring to boil - lower heat just a little - cook for 8 minutes
Add in noodles, spinach, carrots and chives
Cook for 2 minutes
Serve and Enjoy!
 Recipe adapted from HERE