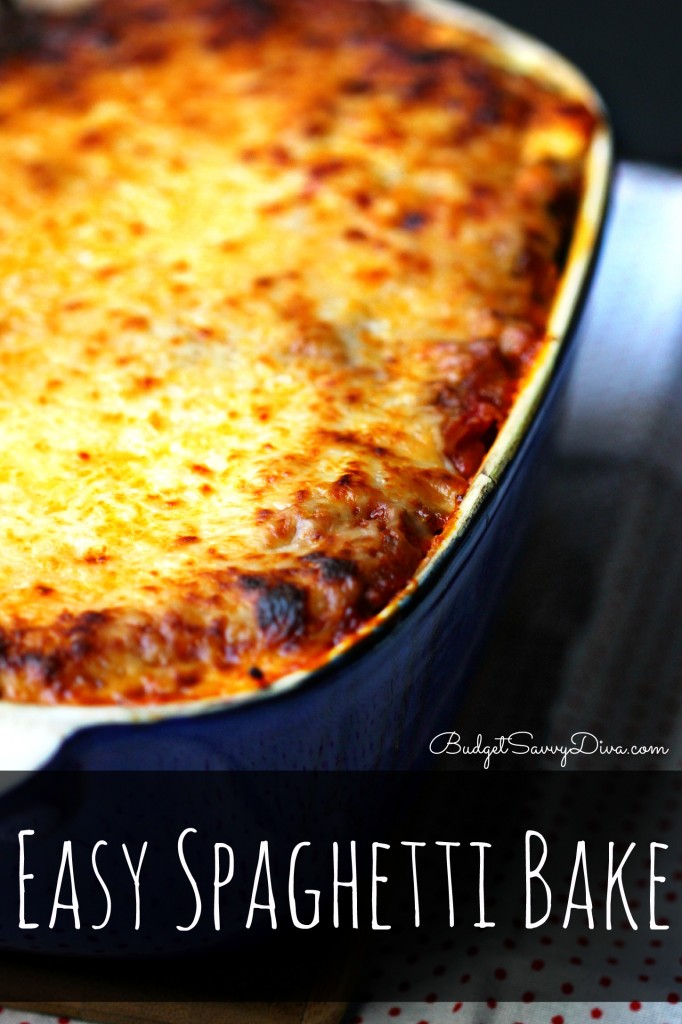 Make sure to REPIN This Recipe 🙂
Did you know I have posted close to 800 recipes on Budget Savvy Diva.com !!! HOW mental is that ?!
You can check them all out HERE
You know those embarrassing photos you have from when you were a youngster – those photos from that phase you thought overalls were the COOLEST thing ever! Well I feel the same way about many of my recipe photos
There are some I still will not look at — I am not saying my photos are great now – but at least I do not feel like hiding when I see them
I decided to battle one of my older recipes from a few years ago – my Baked Spaghetti Recipe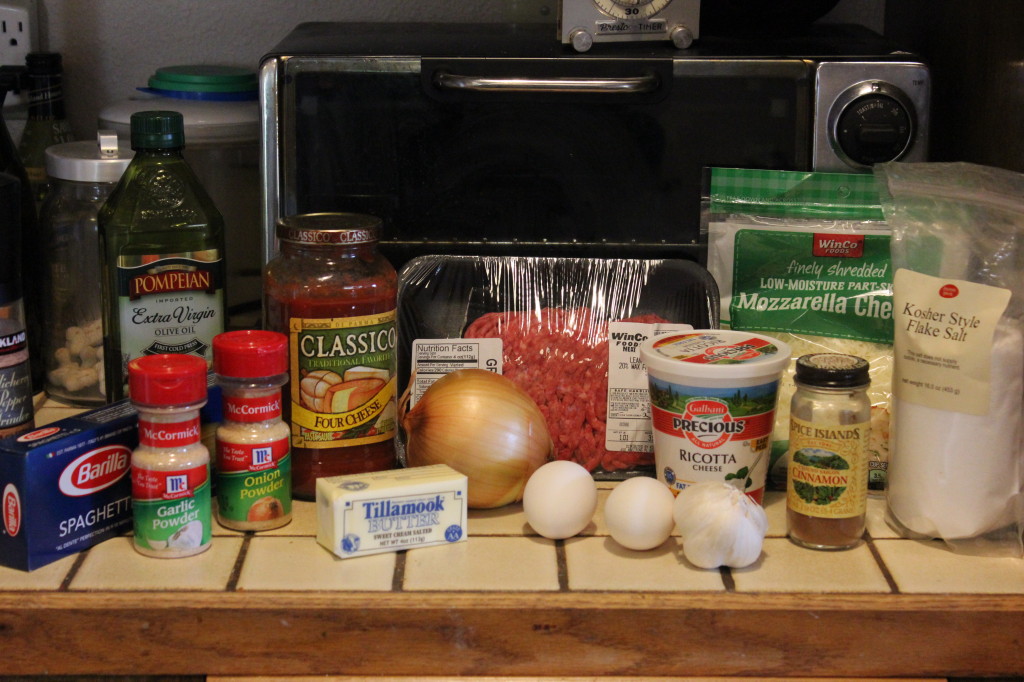 I decided to keep the recipe pretty much the same but I switched out the cottage cheese for ricotta — I think it very much improved the taste. I think that this Baked Spaghetti Recipe would be perfect for a potluck or a weekend dinner ( comfort food at its best)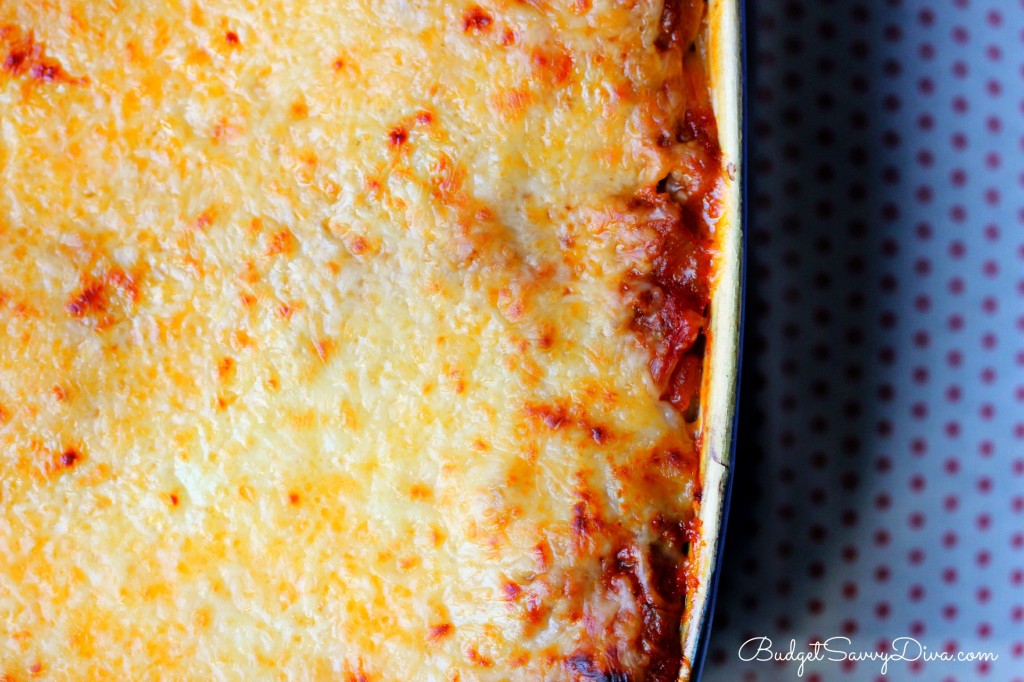 If you try this Baked Spaghetti Recipe please make sure to comment what you thought 🙂
Enjoy!
Easy Spaghetti Bake
Ingredients
1 package (16 ounces) spaghetti
1 pound ground beef
1 medium onion, chopped
2 cloves of garlic mined
1 jar (24 ounces) meatless spaghetti sauce
½ teaspoon cinnamon ( my secret ingredient)
2 eggs
1 Tablespoon of Olive Oil
1 Teaspoon of Pepper
1 Teaspoon of Garlic Powder
1 Teaspoon of Onion Powder
½ Teaspoon of Salt
5 tablespoons butter, melted
8 oz of ricotta cheese
4 cups part-skim shredded mozzarella cheese
Instructions
Cook Pasta ( Break the spaghetti in half ( makes it easier to eat) ) via the directions on the box. Preheat oven to 350
Heat oil in a medium skillet and add onions and cook for 10 minutes – add garlic and cook for one minute.
Add beef to onions and garlic and cook beef till it is no longer brown. Drain beef.
Add Sauce and mix. Add cinnamon, onion powder, garlic powder, pepper, and salt.
In a medium size bowl place melted butter. Add cooked pasta and toss.
In a small bowl whisk eggs and add ricotta cheese and mix.
In a 9×13 greased pan start layering – place half the spaghetti in the pan. Add half of the ricotta cheese mixture. Add Meat Sauce. Add 2 Cups of mozzarella cheese.
Do the layering again. ( Pasta, ricotta Mixture, Sauce, Cheese)
Cover the pan well and place in the oven for 40 minutes. Uncover and cook this cheese has browned ( about 15 minutes).
Enjoy 🙂