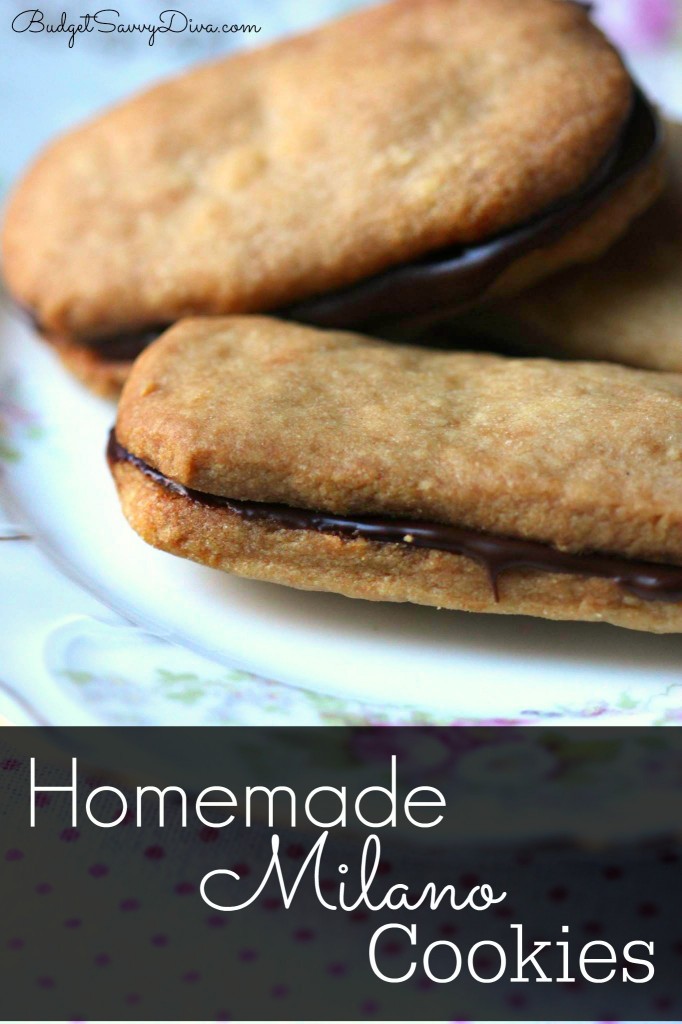 Make sure to REPIN this recipe 🙂
Growing up Milano cookies were the best cookie out there – never in a MILLION years did I think you could make homemade Milano cookies I thought they certainly came from the heavens
Milano Cookies and Macaroni and Cheese were my favorite food groups growing up
A few days ago I thought …. "hmmm… Sara you have done almost 800 recipes in the last 4 years why not try and make a Copy cat Milano Cookies recipe?"
So I decided to try and I came up with something pretty tasty – my parents ate THEM ALL!!!
YES these cookies take so few ingredients – I have not tried to make them with gluten free flour ( but it should work)
One thing to remember is that the mixture will be a bit dry ( but do not worry)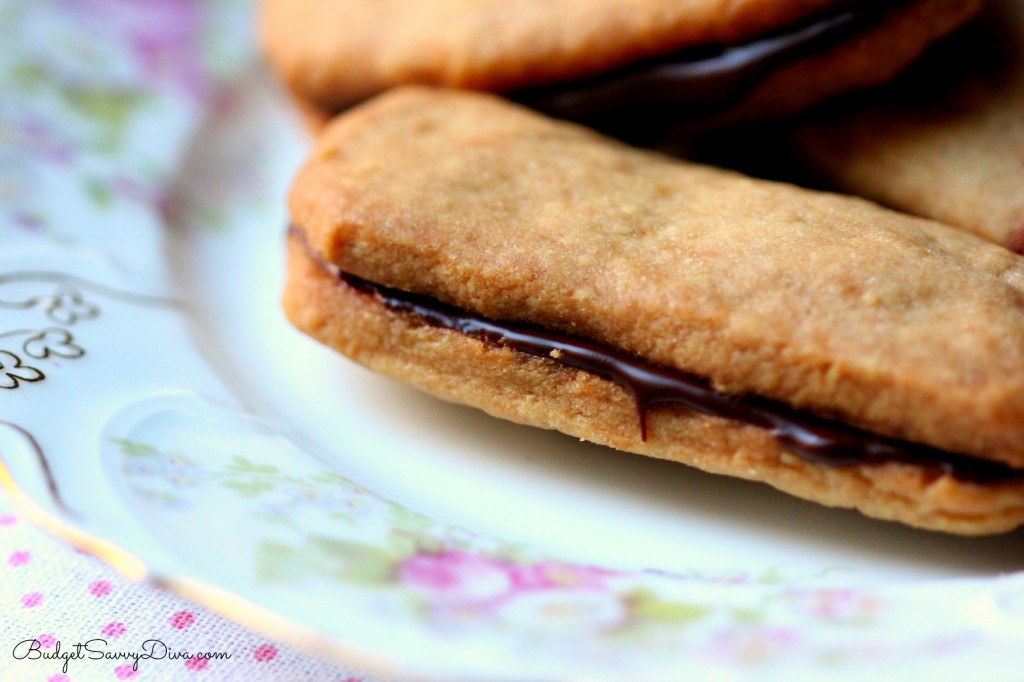 AND I was super happy to be able to use one of my pretty vintage plates in the picture 🙂
I hope you enjoy the Copy Cat Milano Cookies recipe – if you make the recipe please let us know what you think
Love You!
Homemade Milano Cookies
Ingredients
Cookie -
¾ Cup of Light Brown Sugar
2 Sticks of Salted butter - soft
1 Tablespoon of Vanilla
1.5 Cups of Flour
Chocolate Sauce
1 Cup of Chocolate Chips
1 Tablespoon of Butter - salted
Instructions
Preheat oven to 325
Line a cookie sheet with parchment paper
Either use a hand mixer or stand mixer - mix butter and sugar together ( until fluffy) slowly add in flour and vanilla - mix - It will be a drier mixture
Melt chocolate and butter together ( I used the microwave) - just remember not to burn the chocolate --- you can set it aside till the cookies are done --- the chocolate will stay somewhat melted
Arrange the cookie dough on the sheet into the Milano cookie shape - they will not rise ( they simply bake in the same shape)
It should make about 10 cookies
Bake for 20 minutes
Let cookies cool - once cool place chocolate on one side of each cookie
Sandwich the cookies together
Enjoy!