Cheesy Easy Breakfast Casserole Recipe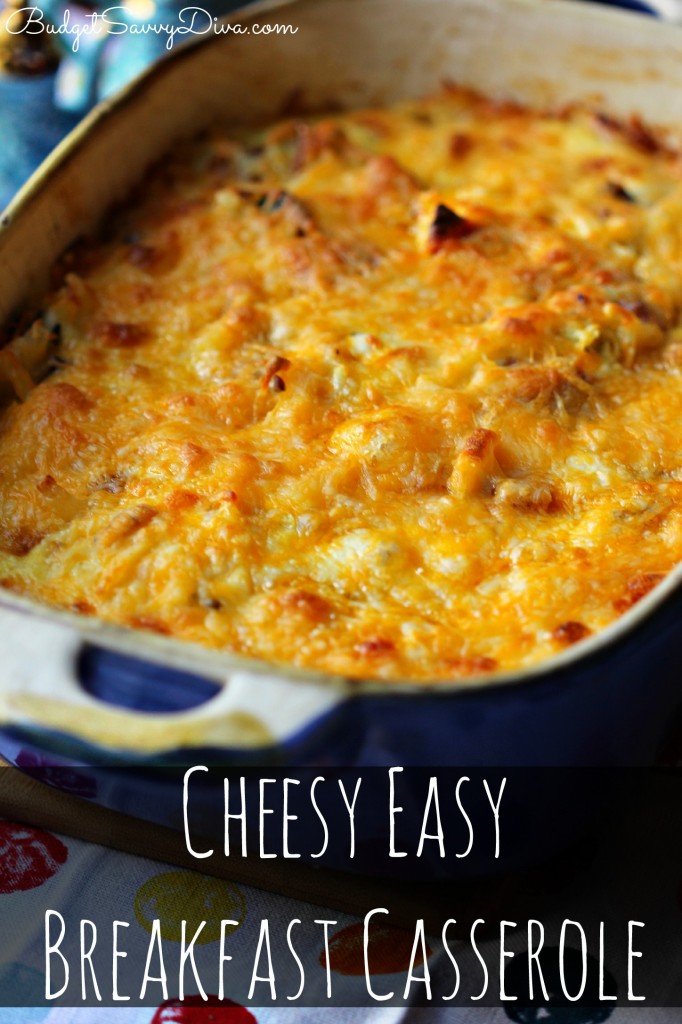 Make sure to REPIN this recipe – you rock!
When I was coming up with the name of this recipe – I could not get over the rhythm of cheesy easy hence the recipe ended up being called Cheesy Easy Breakfast Casserole Recipe
I am a huge fan of breakfast dishes – a nice wholesome casserole is the prefect way to start the day
There are 3 MAIN parts to this casserole – cheese, eggs, meat, and potatoes ( YUM YUM YUM )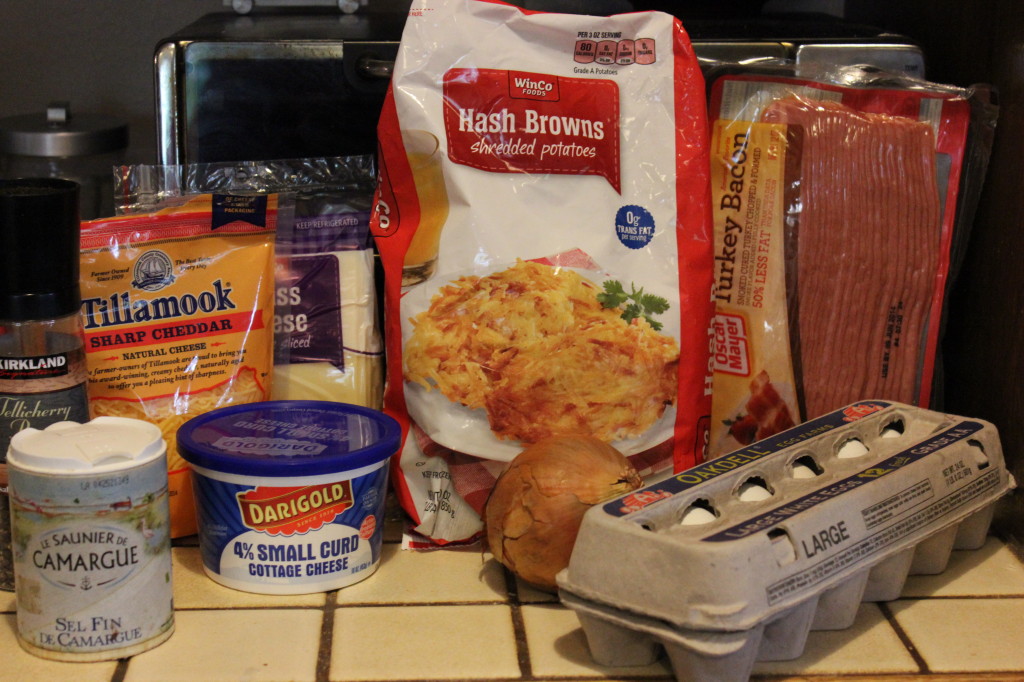 I know you might think it is a little weird to same cottage cheese in a casserole – the cottage cheese is optional ( I am one of those people who could eat a pint of cottage cheese in one sitting ( one of my favorite things ever…. actually anything having to do with cheese is my favorite thing ever!) I chose the small curds which helped them melt a bit when the casserole was baked
I also went for Swiss cheese another great option would be to use pepper jack cheese ( I am going to experiment with that in the next week or so )
I know many readers wonder why their finished product does not look like my finished product… well that is being of my dad — he makes sure the food looks good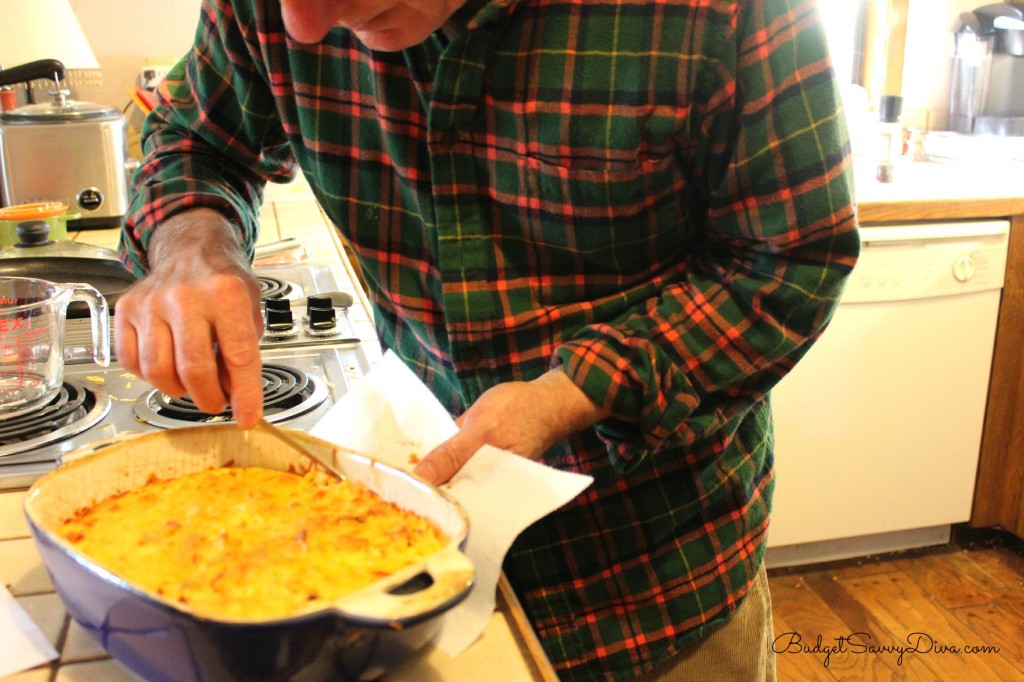 My whole family love Cheesy Easy Breakfast Casserole Recipe – I am going to play with different cheese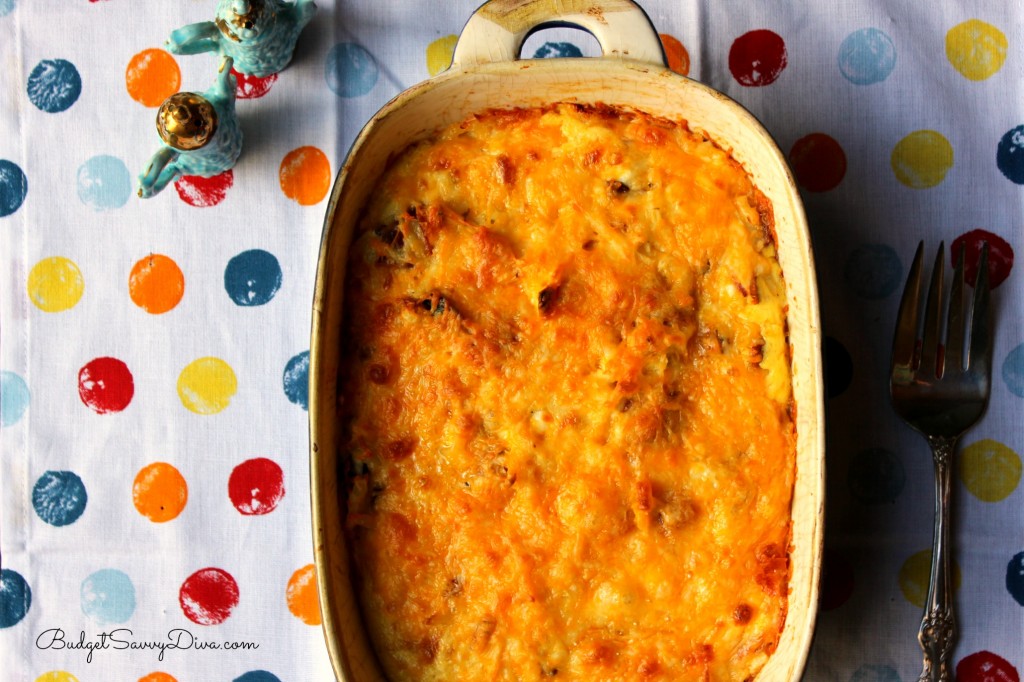 I am completely obsessed with my new polka dot linen – it just screams spring and summer to me 🙂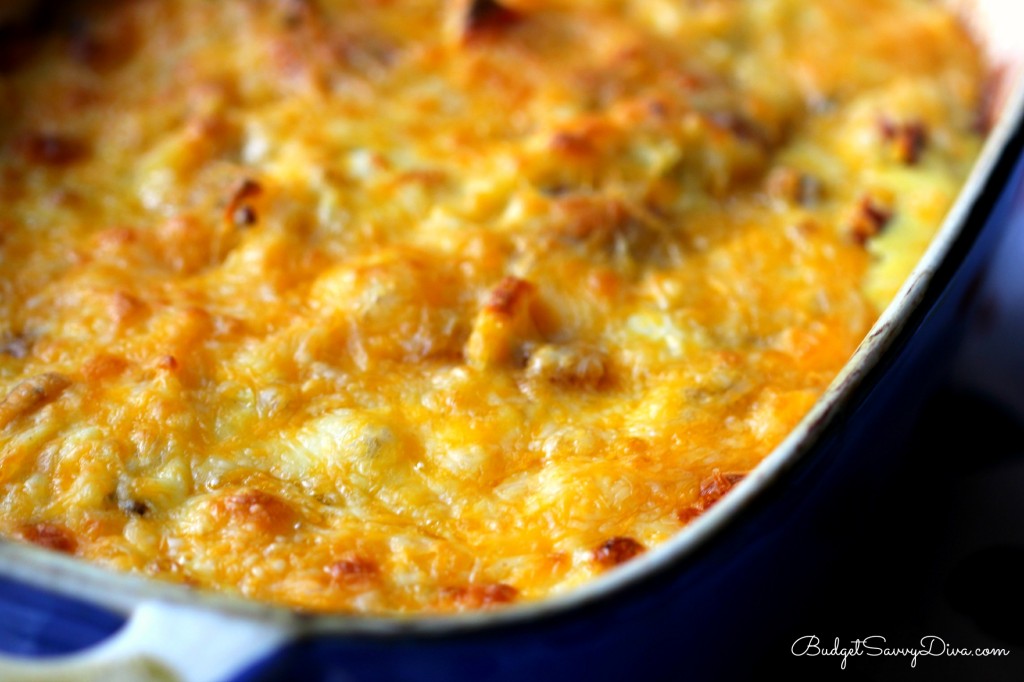 If you make the Cheesy Easy Breakfast Casserole Recipe please make sure to comment and let us know what you think 🙂
Enjoy
Cheesy Easy Breakfast Casserole Recipe
Ingredients
1 pound of bacon - crumbled
¼ Cup of Onions
½ tsp of salt
½ tsp of pepper
4 Cup of thawed shredded hash brown potatoes
10 eggs - whisked
2 cups of cheddar cheese shredded
1 cup of cottage cheese
1½ Cup of Swiss Cheese - shredded
Instructions
Preheat oven to 350 - lightly grease a casserole dish - I used something close to 8x8
In a large mixing bowl combine all the ingredients together EXCEPT for 1 cup of cheddar cheese
Pour mixture into your casserole dish - top with the 1 cup of cheddar cheese
Bake uncovered for 1 hour
Enjoy!