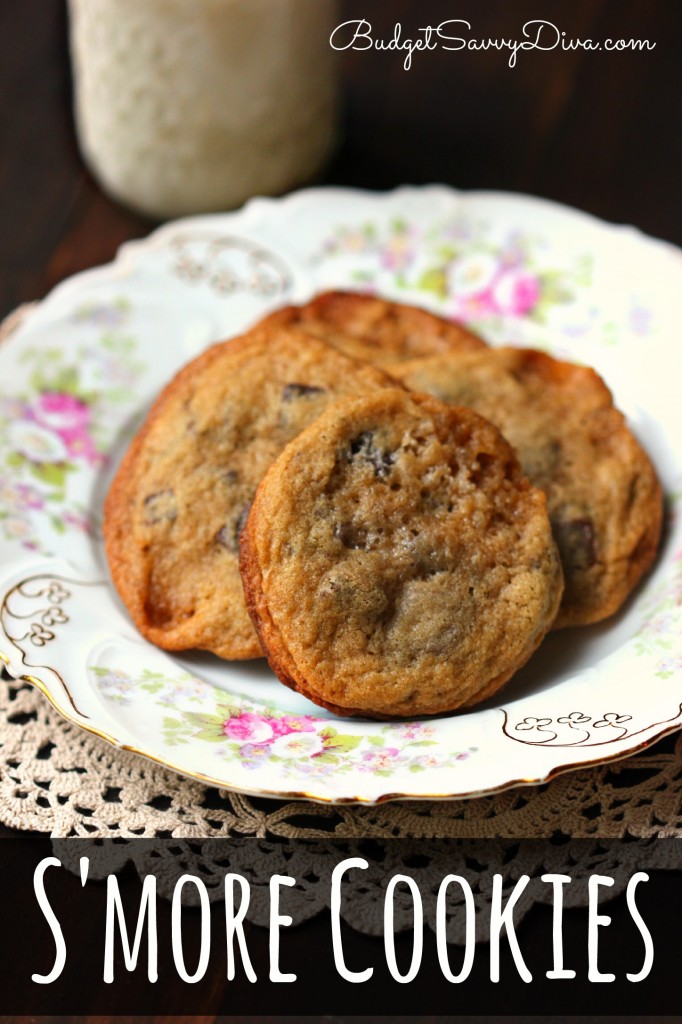 Make sure to REPIN this recipe 🙂
Do you remember s'mores as a kid? I know I do. Since the weather is warming up I am getting a craving to make s'more too bad I am not planning on having a camp out soon.
My dad and I were at our local super market ( Winco ) and saw that Chips Ahoy had a new type of cookies – S'more Cookies
I thought it was a brilliant idea – so we thought it would be fun to come up with our own recipe
One thing I really did not like about the Chips Ahoy S'more Cookie is that there were solid mini marshmallows in the cookie — now I have no idea what kind of "witch craft" they used since marshmallows melt at high temperatures ( like 325 degrees – the temperature I used to bake these cookies)
So I have no idea how they were able to bake the cookies with marshmallows in the cookies and they did not melt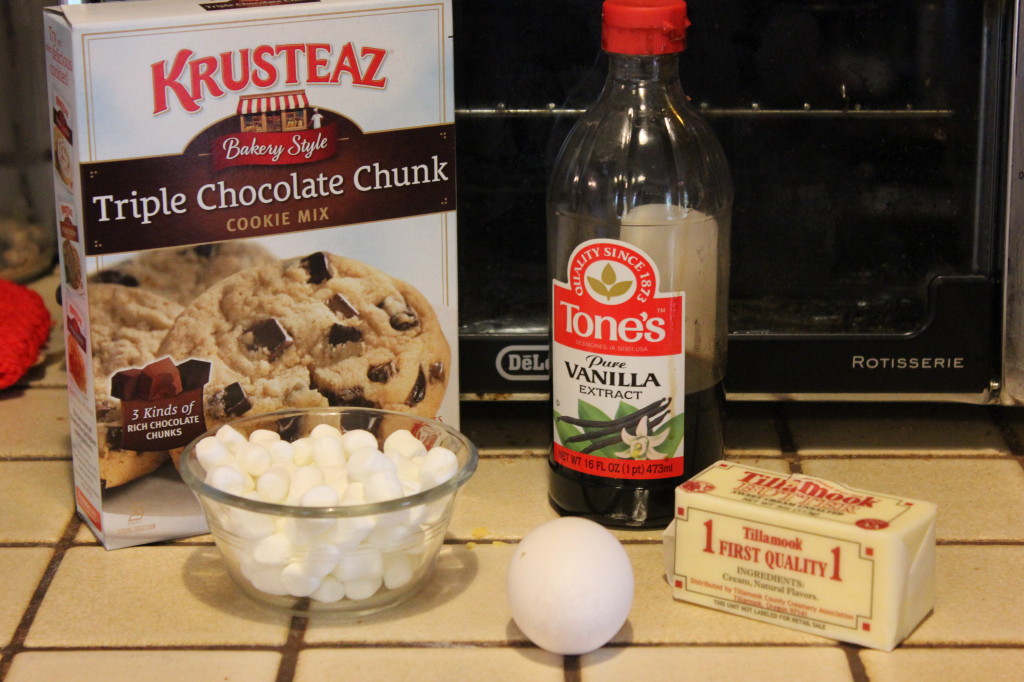 I did end up using a box cookie mix – my family love the Krusteaz cookie box mix — TONS of chocolate chunks
If you want to make this cookie more S'morish ( totally not a word but you know what I mean) you can add about 1/2 Cup of Graham Cracker powder ( place 4 strips of graham crackers into a blender and put it on high for a few seconds) to the cookie mix
I was planning on doing that when I found out that my family does not like graham crackers – so I decided to leave them out of my mix ( but I will have the instructions using the graham crackers)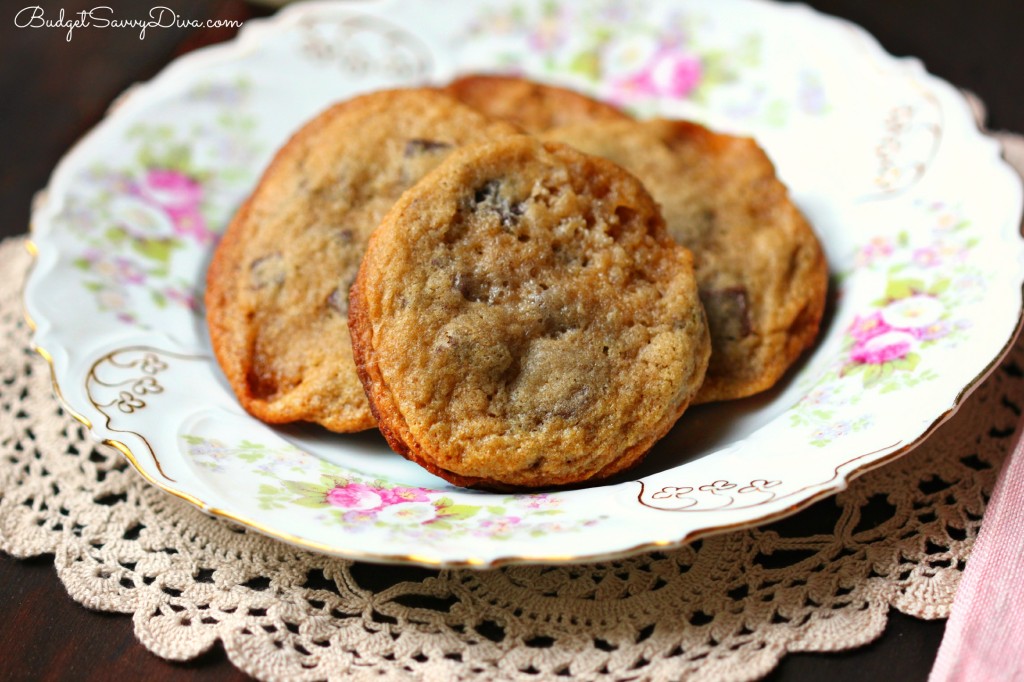 If you make the S'more Cookies Recipe please make sure to comment what you think of it 🙂
Love You All!
S'more Cookies Recipe
Ingredients
1 Chocolate Cookie Mix ( plus everything you need extra ( eggs and butter)
½ Cup of graham cracker - dust ( use a blender 4 strips of graham cracker)
½ Cup of Marshmallows
Instructions
Preheat the oven to the temperature indicated on the cookie box
Line a cookie sheet with parchment paper
In a large bowl combine all the ingredients together
I use an ice cream scoop to get the appropriate amount of batter for each cookie
Bake the cookies for 20 minutes - or until golden brown
Enjoy!