Frugal Eats: Apple Pie Chocolate Chip Cookies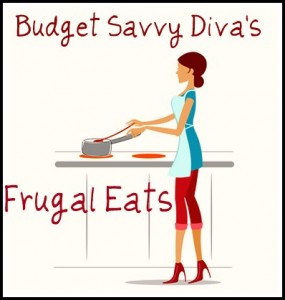 Pin It

If you like this Apple Pie Cookie recipe then PIN IT on Pinterest!  I have plenty of other sweets to try, too!  They're easy and inexpensive to make and all of them are delicious.  You may also enjoy my Cherry Chocolate Chip Cookies.  Or you can get crafty with these cute little Pilgrim Hat Cookies.
For More of Budget Savvy Diva's Frugal Eats– Head on Over HERE.  It's where I post tips for making great meals for close to nothing.
This week I did something a little different I created a really scrumptious cookie, and I included a video for you to watch at the bottom of the post. ; )
A Good Deal
I came up with the idea for Apple Pie Cookies with chocolate chips when I was at Rite Aid and saw that chocolate chip cookie mix was only 99 cents.  When I saw that, I snagged it right away.  Anything below $1.00 for cookie mix is a good buy to me. When I went to make the cookies I thought I should experiment a bit. I love to experiment in the kitchen, especially when I can use up things I already have on hand.  I found an apple and inspiration struck.  I decided to make Apple Pie Cookies with Chocolate Chips!
Apple Pie Chocolate Chip Cookies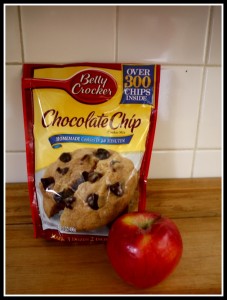 I made the cookies by following the instructions on the package; BUT I took the apple, cut it up into small chucks and sauteed them in a grill pan.  I cooked the apple bits with 1 tbs of butter, 1/4 cup of brown sugar, and a dash of cinnamon for about 10 minutes – until it was nice and soft.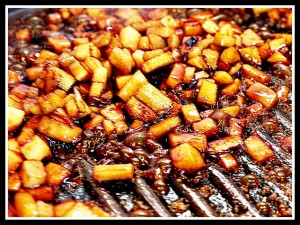 Looks Good I think.  These mixed in really nice and added a complex flavor profile that make it an exciting treat, especially in the fall! – here is a little video I shot enjoy
Final Cost: Less the $2.00 for 18 Cookies
The HUBBY LOVED THEM! Next time I make them I will add a extra apple for more of a punch.