Cherry Chocolate Chip Cookies Recipe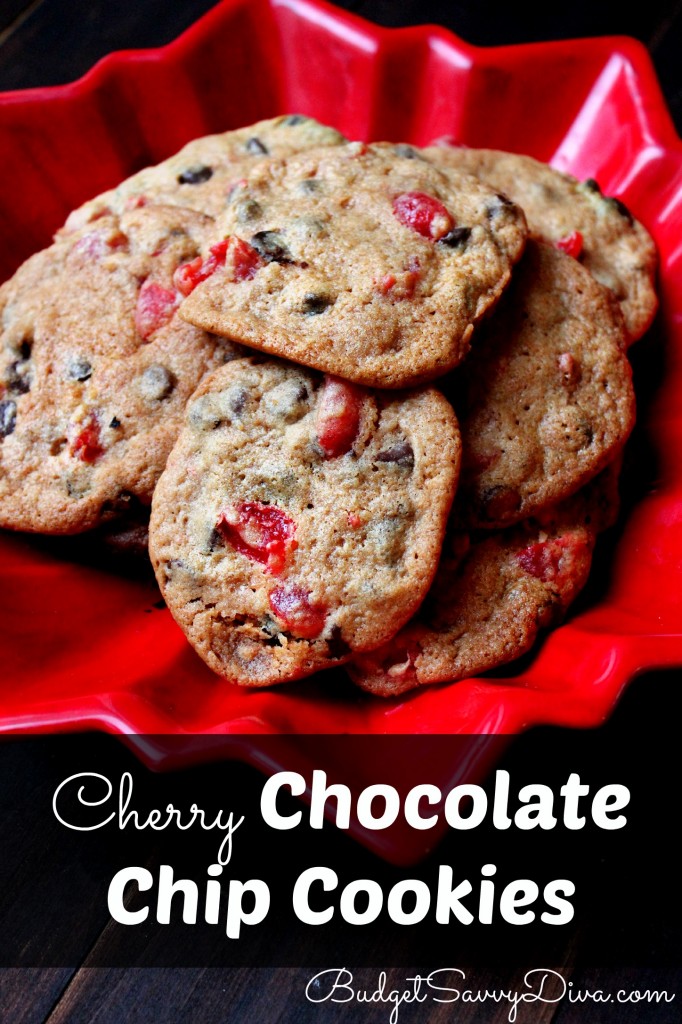 Make sure to REPIN this recipe – Thanks!
What is better than cookies?
My favorite cookie if you did not know is a good old fashion chocolate chip cookie. I wanted to come up with something that would be easy to make but with a fun and more important easy twist so the cookies would be a perfect fit for Christmas or any  day
I was running around my local Winco trying to find some inspiration — does anyone else do that go to a market hoping to be inspired for a dish – well that is what I do
Right in front of my ( well high up on the top shelf) I saw cherries ( maraschino cherries)
I have a fun "almost" useless fact for you if you buy maraschino cherries with stems still attached costs about $.10 more than buying maraschino cherries with no stems.
Now you know 🙂
As you can see there is not much to these cookies — but they are pretty gosh darn good ( my family ate them all before the day was done)
I really like recipes that are super simple that do not require a LONG list of ingredients 🙂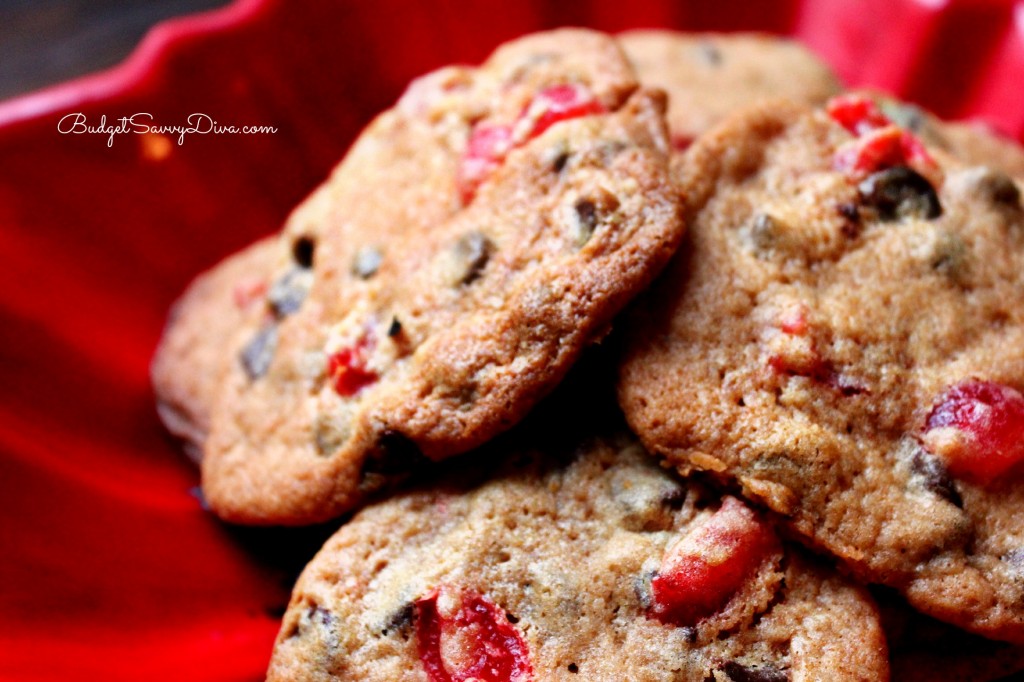 Here is a close up of the final product – I ended up cutting each cherry into 4 pieces – about 1/2 cup worth and made sure to mix the batter extremely well so each bite will have a piece of cherry
And my dad was kind enough to break a cookie in half for the next shot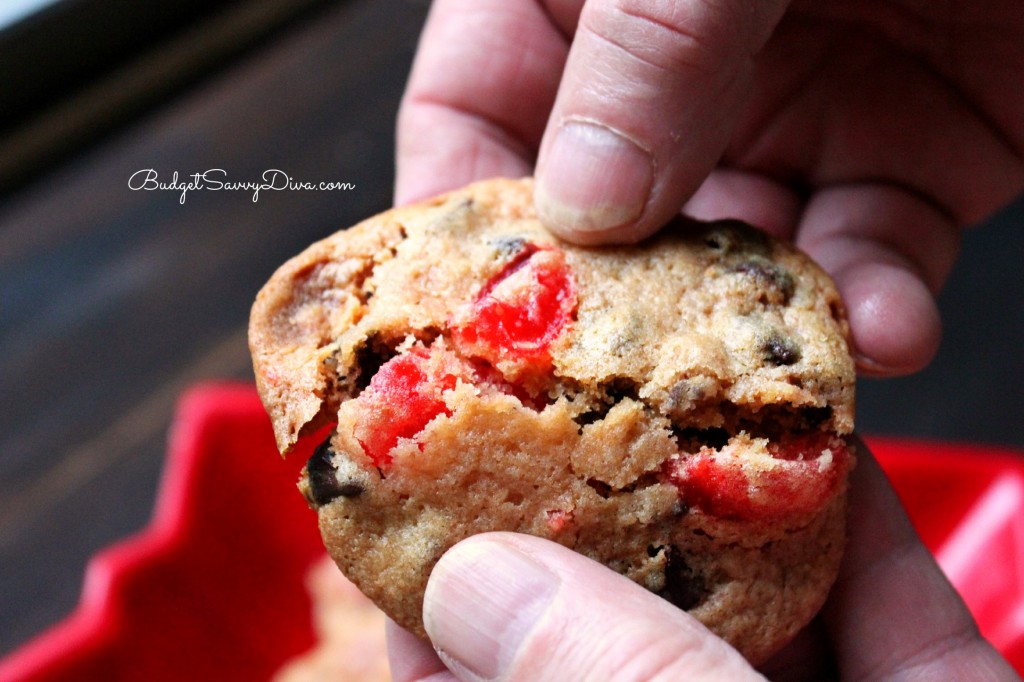 I hope you enjoyed the recipe
Love You Guys!
Cherry Chocolate Chip Cookies Recipe
Ingredients
1 Bag of Prepared Chocolate Chip Mix ( PLUS The Egg and Butter in measurements indicated by the packaging)
½ Cup of maraschino cherries cut into ¼ths
Instructions
Preheat oven according to the temperature indicated on the box
Mix well add in the cherries
Spoon mix onto a cookie sheet and bake for about 10 minutes
Enjoy!