Very Berry Smoothie Recipe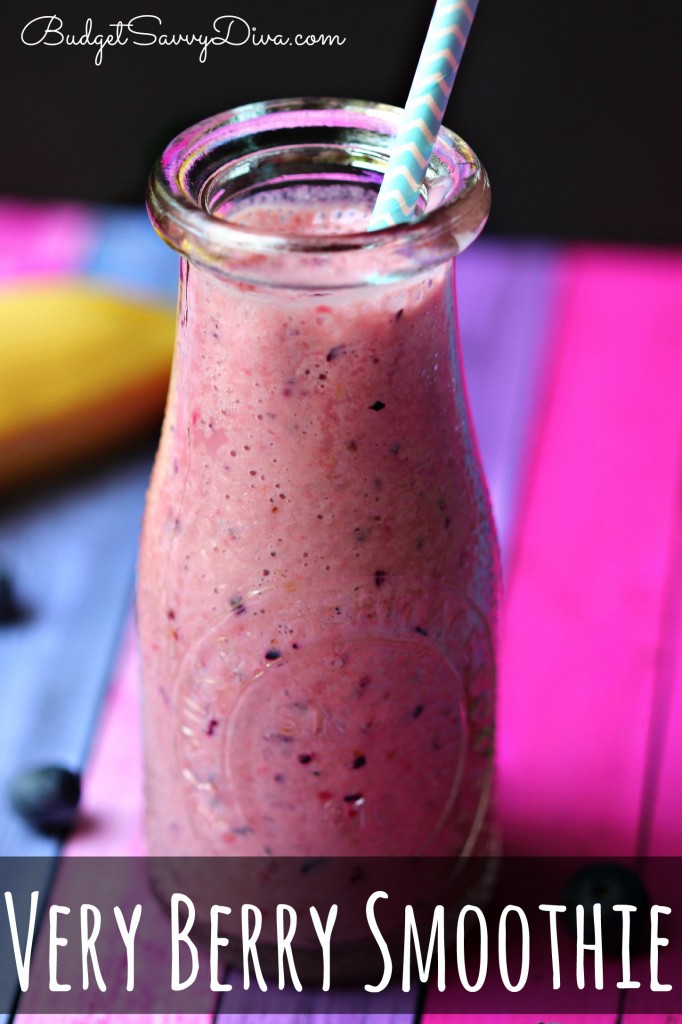 Take a second and Pin this recipe 🙂
It is summer again so it is time to get the smoothie on!
Do you make smoothies at home? I have always made them since I was a kid – my favorite by far is frozen smoothies.
Funny story time – When I was a kid I always got my parents to buy me bananas – I always thought "I like bananas" but when they bought them I always forget to eat them — I think I favored the string cheese for snacks instead 🙂
I hated if the bananas would go bad so I would make smoothies with the bananas or make banana bread 🙂
Smoothies are super easy to make and really frugal – my family loved this smoothie ( everyone has a glass…. my dad even said it was something like Jamba Juice)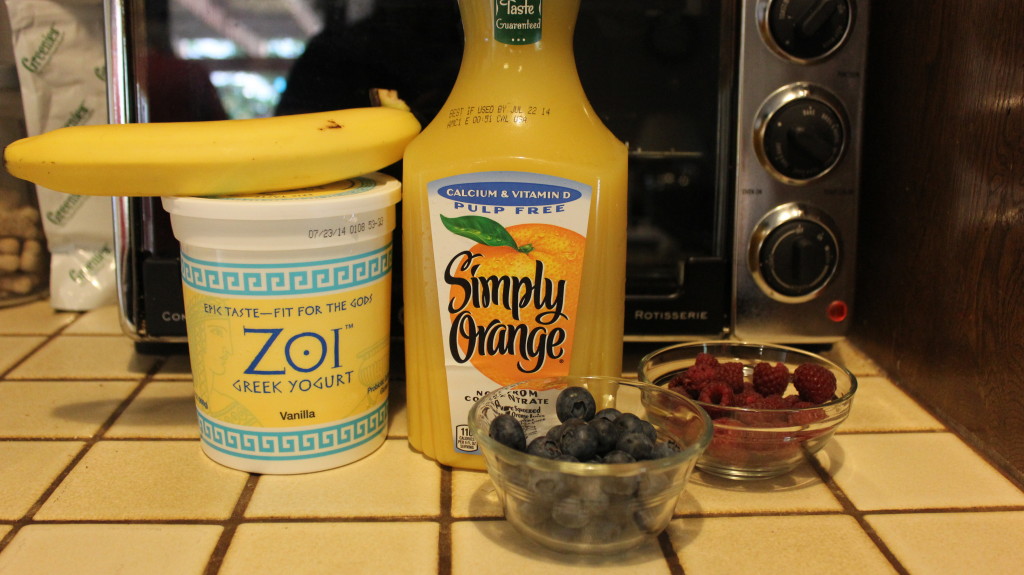 I used of course a banana and the blueberry and raspberries ( the blueberries and raspberries I picked last week )
I also used Greek Yogurt – you can use unsweetened but I went for vanilla Greek yogurt
What is your favorite type of Greek Yogurt?
This is a variation of a smoothie I use to make at home – we had a orange tree outside my house growing up so I would make fresh juice from that tree
You do not need to use Greek Yogurt if you do not want to – it is all up to you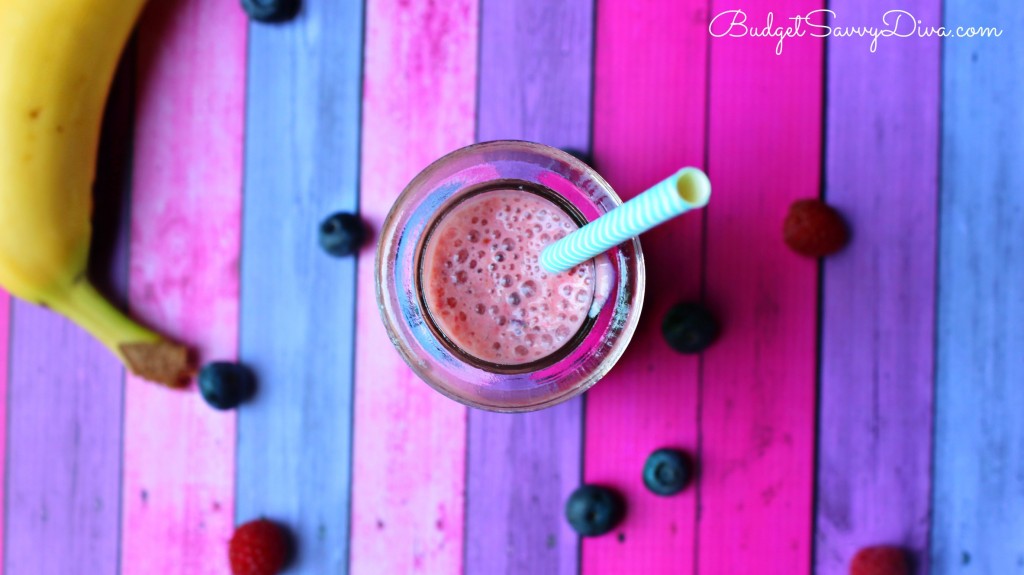 The recipe makes about 4 cups 🙂 You can use frozen fruit if you want — especially since it is most economical
This recipe is also naturally gluten-free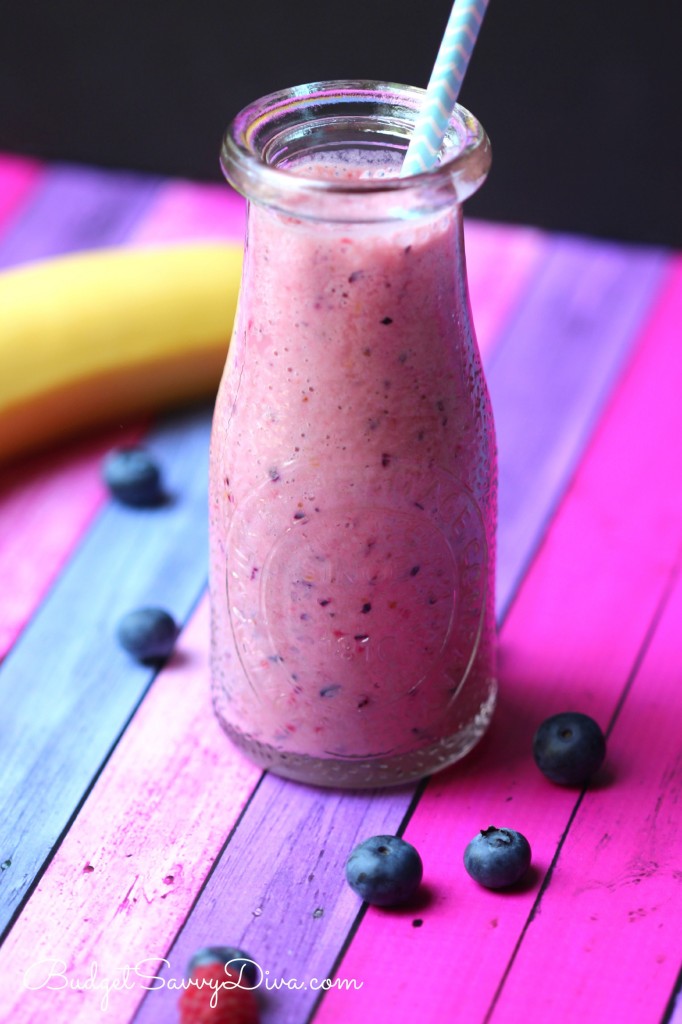 If you do make the Very Berry Smoothie Recipe please make sure to comment and let me know what you think 🙂
This recipe is done in about 2 minutes
Love You Guys
Very Berry Smoothie Recipe
Ingredients
1 Whole Banana
1 Cup of Blueberries
1 Cup of Raspberries
1 Cup of Orange Juice
½ Cup of Greek Yogurt
Instructions
Combine all the ingredients in a blender
Blend until smooth
Serve and enjoy