Copy Cat – Starbucks Passion Tea Lemonade Recipe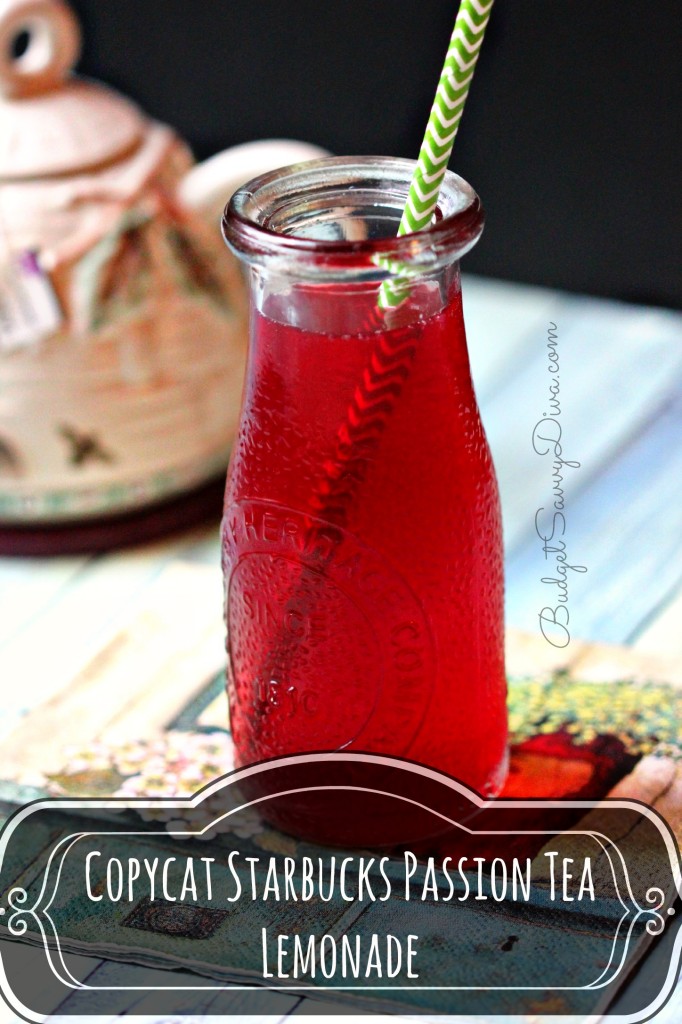 Make sure to REPIN this recipe 🙂
If you did not know I am a HUGE fan of Starbucks – but the prices are a little too high for this gal
I have been experimenting with infused waters the last month or so but I thought it would be fun to try a drink that was an infused tea with a bit of lemonade then I remembered the tea/ lemonade drink that Starbucks has
I tried to make the CopyCat – Starbucks Passion Tea Lemonade Recipe as close as possible to the original product — I think I got pretty darn close — and the price difference is pretty crazy!
All you need for this recipe is ONLY 3 ingredients ( 4 if you include the water)
The other ingredients are Tazo Passionfruit Tea Bags, Lemonade ( I used Simply Lemonade) and sugar – Now the amount of sugar you use is really up to you- I made about 3 Cups worth of the drink and only added about 1/4 cup of white sugar — so it was tart but not too tart you can do what you think your family would like
My whole family loved the drink — perfect for a warm summer day 🙂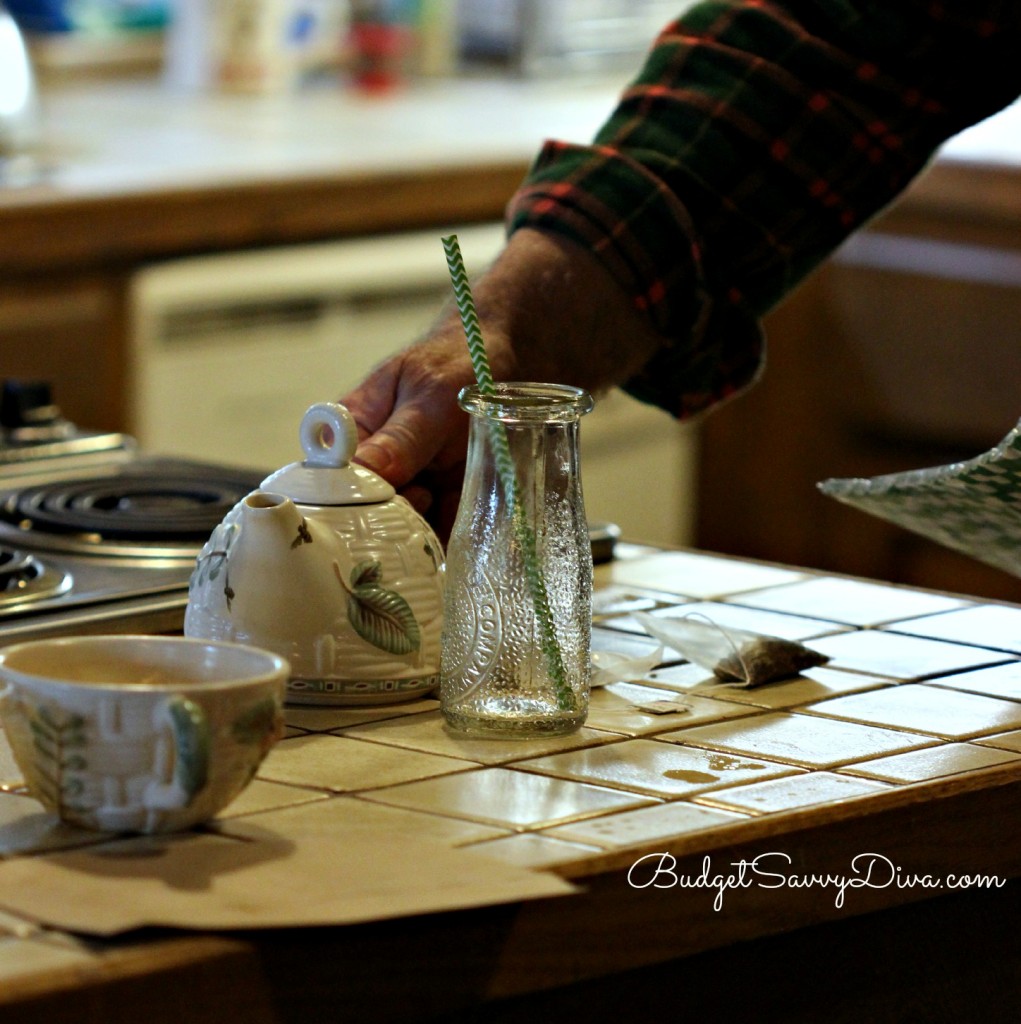 Here is my dad setting up the picture ( or how the final picture is going to look — there was a HUGE discussion about what type of green straw to use … no joke 😉
This drink is naturally gluten – free and dairy free if you were wondering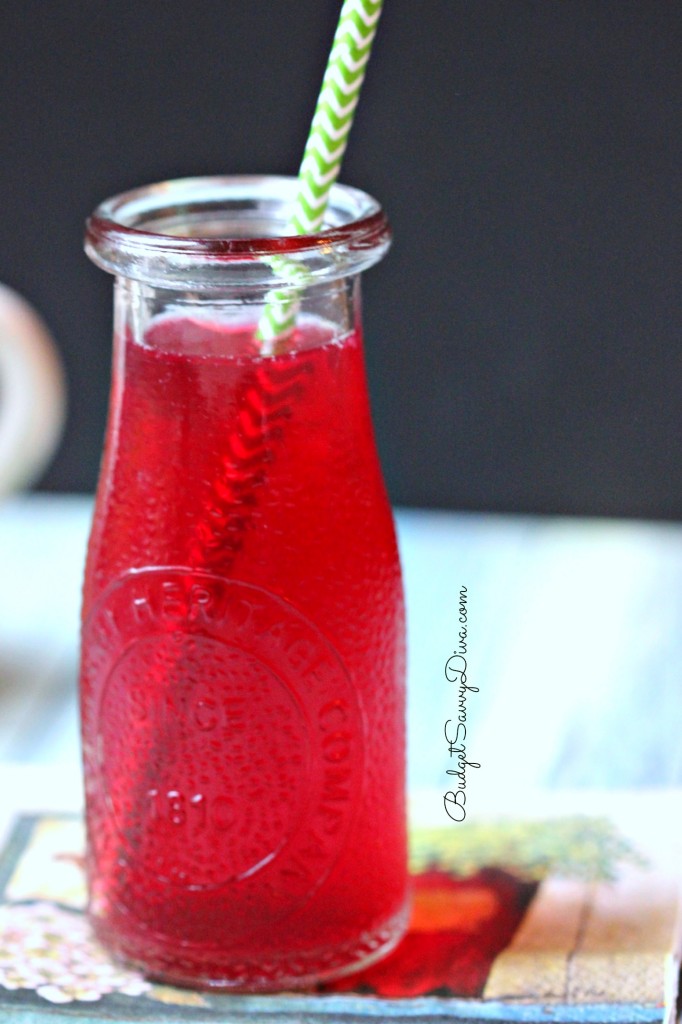 If you do make the Copy Cat – Starbucks Passion Tea Lemonade Recipe please make sure and comment and let us know what you think
If there is another Starbucks drink you would like me to Copy Cat please leave it in the comment section 🙂
Love You Guys!
Copy Cat - Starbucks Passion Tea Lemonade Recipe
Ingredients
2 Tazo Passion Fruit Tea Bags
White Sugar ( I used about ¼ Cup)
2 Cups of Hot Water
Ice
1 Cup of Lemonade
Instructions
First add tea bags to the hot water - let sit for about 5 minutes
Toss Tea Bags - Pour the hot tea over ice
Once the mixture is cool add to a small pitcher - add in the lemonade
Add in the sugar - taste add a bit more sugar if it needs it
Enjoy!
Recipe is adapted from HERE