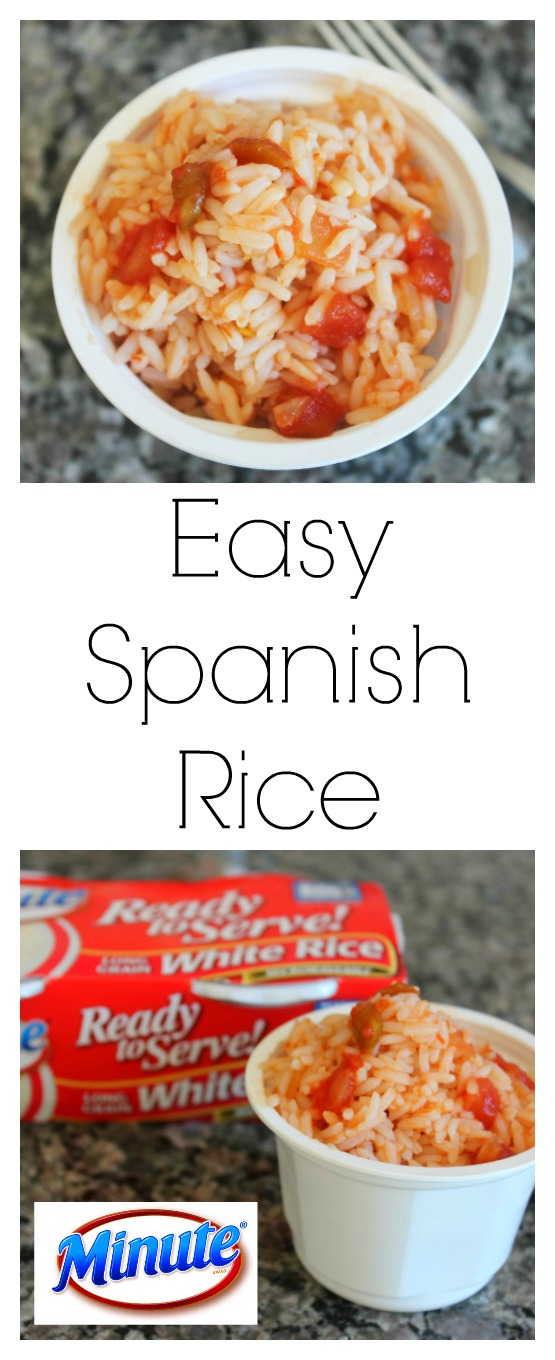 I love this recipe SOOO much. There are so many different levels of flavor to this rice BUT it is not too spicy. I have partnered with Minute® Ready to Serve Rice for this recipe.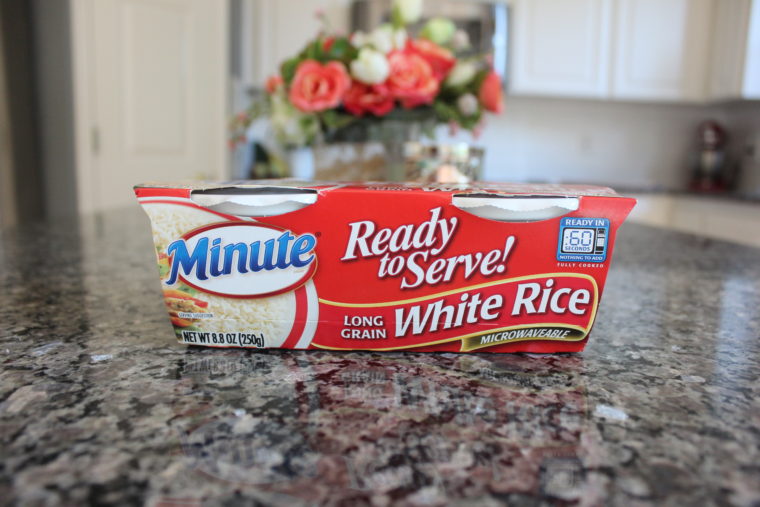 Well I do not make it spicy but you can totally increase the level of heat if you want – but I am a mild girl (though I always secretly I could be one of those people who could eat SUPER hot pepper without any problems alas I am not).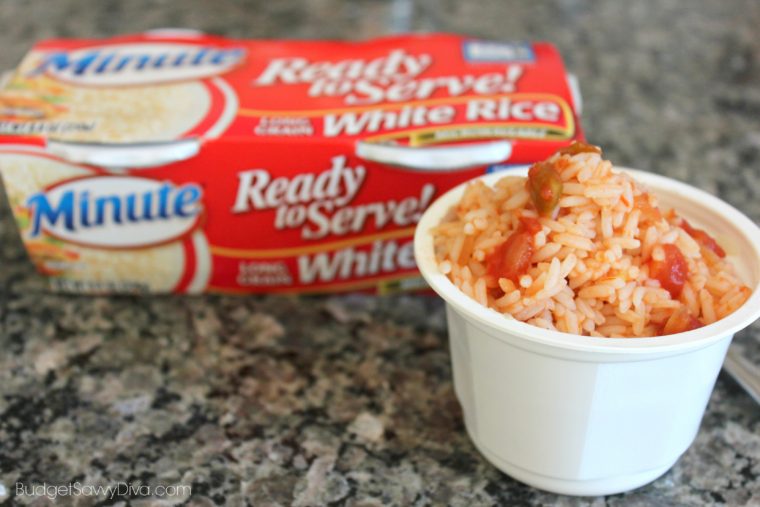 I am a mild heat girl WHO enjoys tons of flavors. What I love most about this recipe is that I used Minute® Ready to Serve Rice for the recipe
The secret to this rice is using Salsa!!! So I went for a nice mild salsa but you can use any type of heat you would like. What I love most about this recipe is that it will take only a couple of minutes to make – which is perfect for a easy go-to lunch now that we are all in back-to-school mode. This makes an easy go-to lunch for you or your family as you approach the busy back-to-school season.
I also throw in some cumin ( I am a cumin nut!) if you have never used it before – it is a MUST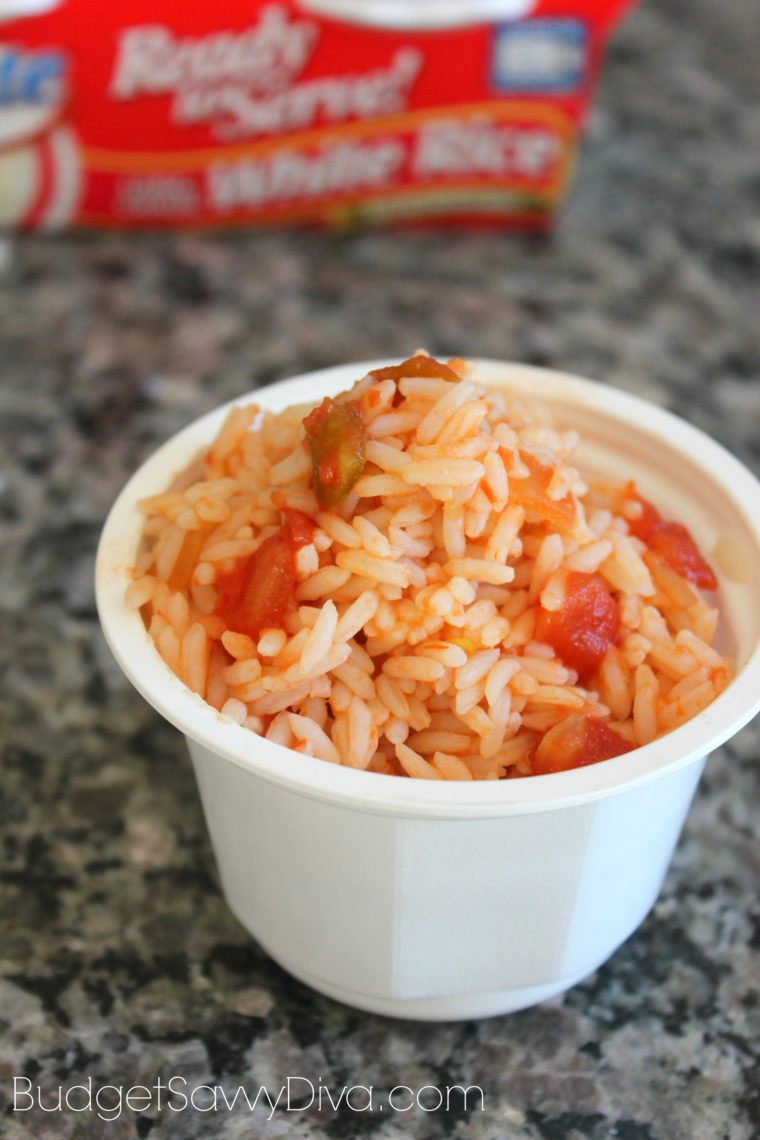 Minute® Ready to Serve Rice is an ideal for a lunch that you can take with you – you can eat it straight from the cup. The rice only cooks for 60 seconds – plus it is really easy to make the rice into this Spanish rice or you can add in cheese to make cheesy rice – the possibilities are really endless. You are 60 second away from a yummy meal or snack. Plus there are tons of different varieties or rice to choose from so there is nothing that is holding you back.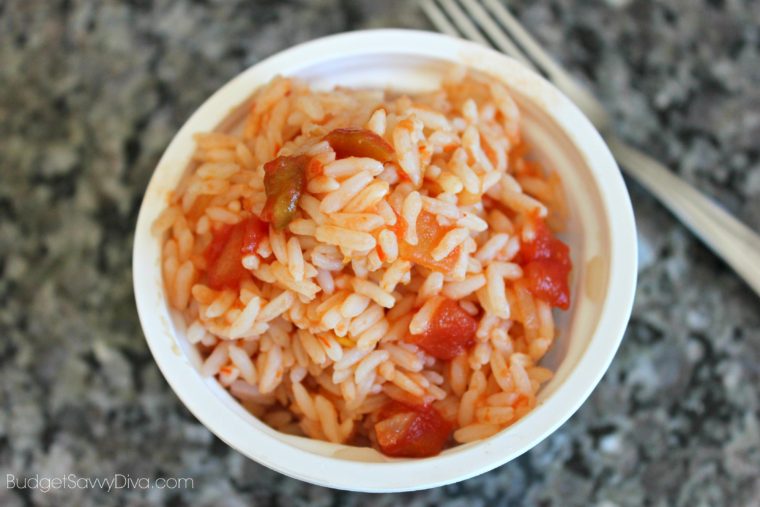 If you're looking for a healthy option, Minute® Ready to Serve Rice makes portion control easy since it's packaged in two individual single-serve cups.
Easy Spanish Rice Recipe
Ingredients
Minute® Ready to Serve Rice
1 Tablespoon of Chopped Onion
¼ teaspoon of cumin
¼ Cup of Salsa
Instructions
Heat the Minute® Ready to Serve Rice for 60 seconds
Mix in onion, cumin, and salsa
Enjoy
This is a sponsored post written by me on behalf of Minute® Ready to Serve Rice