How I Take Photos For My Site #MyDataMyWay
WalmarThis shop has been compensated by Collective Bias, Inc. and Walmart Family Mobile.  All opinions are mine alone. #MyDataMyWay #CollectiveBias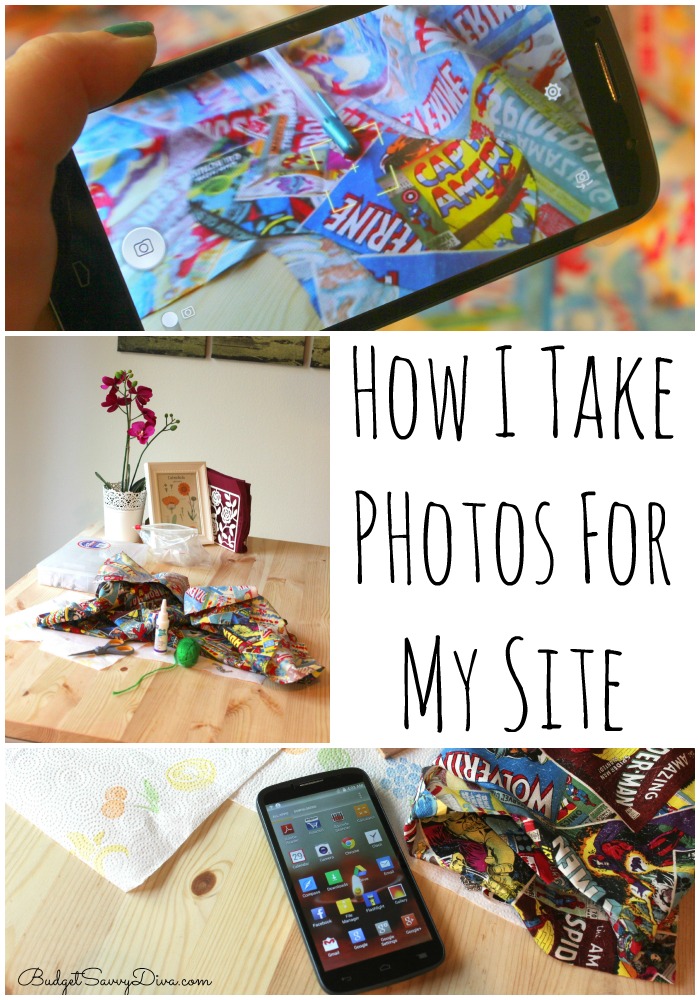 I would say I take about 10 – 20 photos per day for this site ( I am always using my phone) – I recently made the decision to get a dedicated business phone since I am traveling so much for business and I have an increase number of business calls. Because I have been so happy with the Walmart Family Mobile plan in the past I decided to get another Walmart Family Mobile Plan phone. Deciding on getting a business phone was a big step for me because it is an added monthly costs ( which is something this Budget Savvy Diva likes to keep low) but the Walmart Family Mobile plan made it possible – I have had so much experience with it before that it made it an easy decision. The plan I got was the $29.98 plan per month – Unlimited Talk, Text & Data service plan which includes up to 500MB of 4G LTE data. The phone was $119 — I really wanted to get the most bang for my buck.
I went to my local Walmart and purchased Alcatel Fierce 2 – which I know has a pretty awesome camera plus a large touch screen which is perfect for taking photos for my site.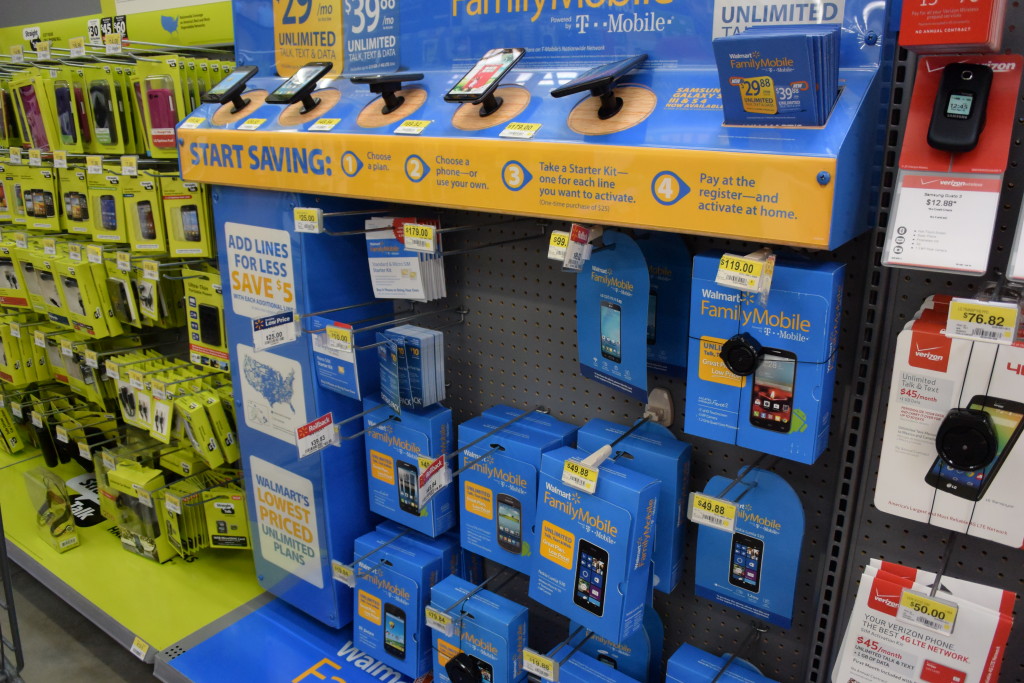 I found the phone in the entertainment section at Walmart – they have a huge Walmart Family Mobile section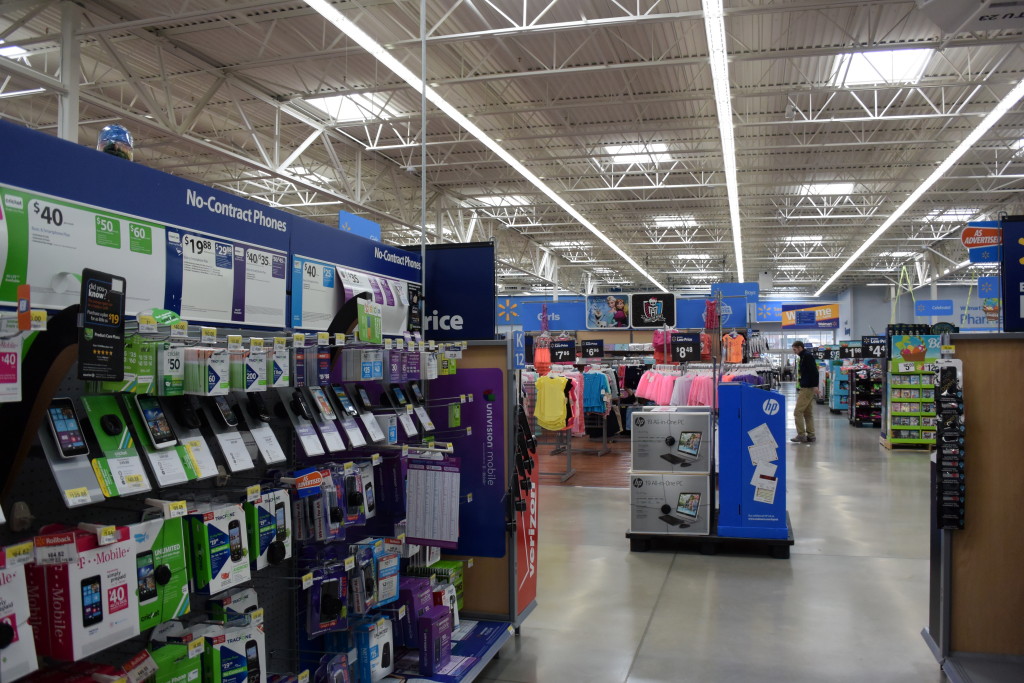 Now I had my new phone I got busy with the newest craft for my site – if you did not know I am heading to Los Angeles for the Avengers 2 Event as well as Disneynature Monkey Kingdom. This event is another reason I wanted to get a business phone.
Main Things I Do My Photos
1) Lighting – This is the most important aspect for all my photos. I only use natural lightening – meaning every photo you see on this site was taken right next to a window.
Natural lightening will make your photos look so much better – no amount of editing can mimic what natural lightening does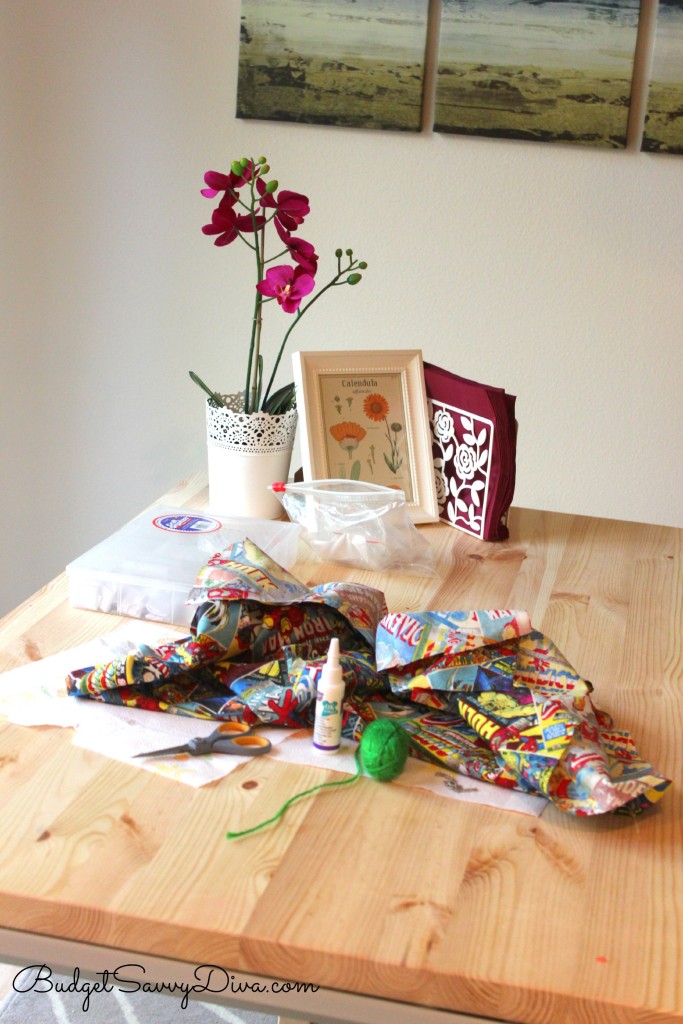 As you can see the light is coming from the left – I place my craft materials on my kitchen table – I always try and have something in the background as well
2) Consider Background
Like I was saying background is important – almost as important as lightening. I tend to use my kitchen table a lot since it is solid wood and I love the look.
Try and add something behind whatever you are photographing – here I have an orchid plant and picture.
This all helps set a theme – I want my readers ( you ) to feel like they are doing the craft with me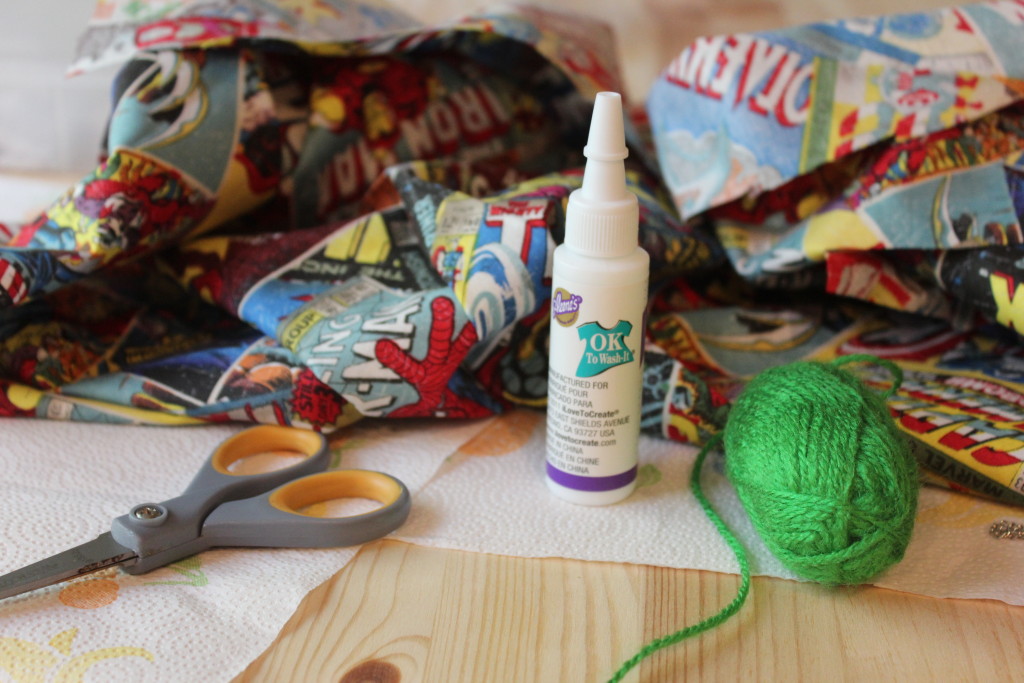 3) Camera
Almost all my photos are taken with my cell phone especially when I am making a craft where I need to take many photos of the process. This is where my new Alcatel Fierce 2 was useful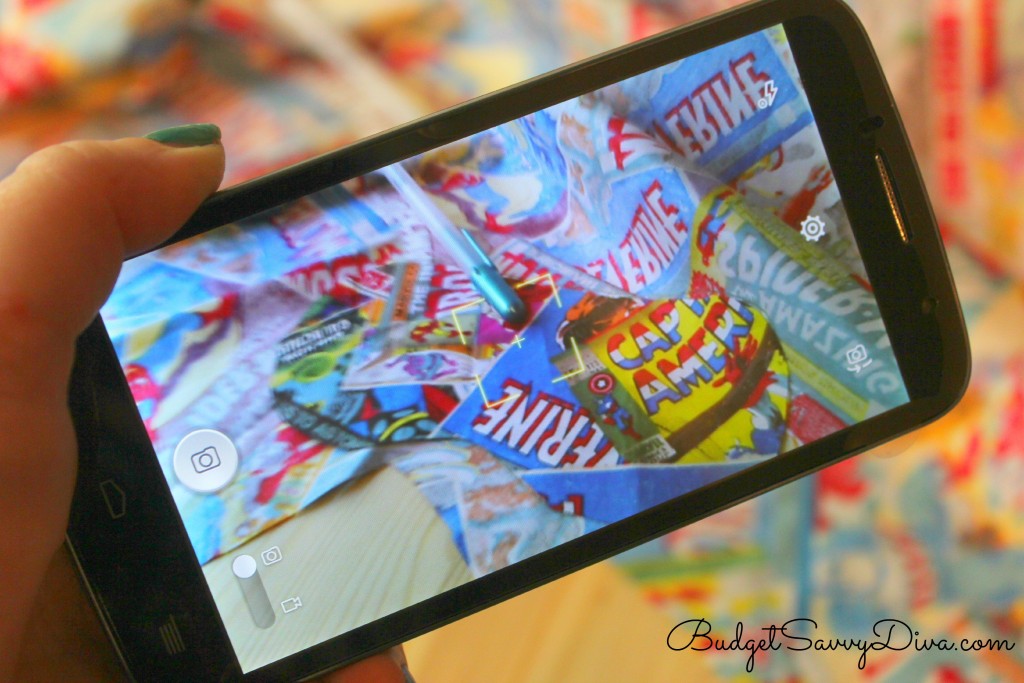 I am in love with the large touchscreen – just with a simple push I have my photo. What is also great is that I am able to transfer these photos quickly to my computer.
Can you tell what I am making? Since I am going to be on an airplane I thought it would be fun to make an Avengers themed sleep mask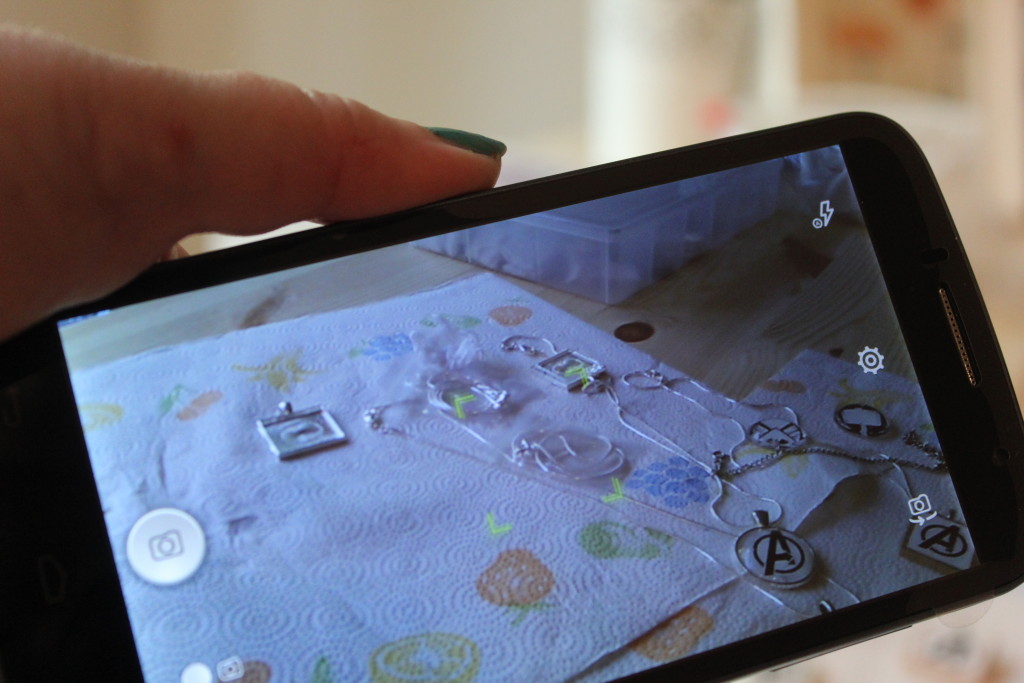 I am also making Avenger themed pendant necklaces – I just love how crisp the camera is. It is so much cheaper than buying into a 2 year contract.
What about you ? What is important in a phone plan or phone to you ?
Disclaimer: All prices for phones and plans included in this post are accurate as of the date of posting; however, these prices are subject to change. Please refer to HERE or your local Walmart for current pricing