Easy Chicken and Pasta Dinner Recipe

Make sure to repin this recipe
This spring I am all about very easy meals to make during the weekday – this recipe is a great marriage of pasta and chicken. It is very picky eater friendly.
Since I made this dish a couple weeks ago I have made it about 4 times since and there are never any leftovers – I also used gluten free pasta so this dish is gluten free as well.
You can use your favorite pasta – I personally love a nice penne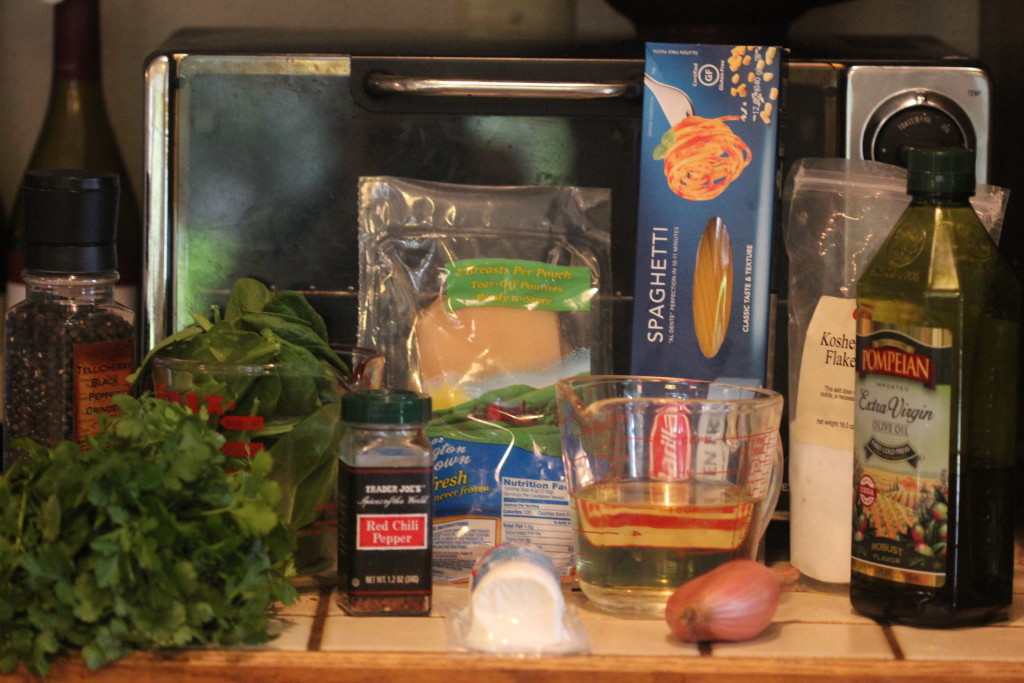 I did you white wine in this dish – if you do not want to use white wine that is totally okay substitute the wine with chicken stock ( use the same measurements)
Feel free to add Parmesan cheese to the dish too – I did with the final product and it really helps add a little salt to the dish
I also used a shallot in the recipe. If you do not know what a shallot is – basically it is a mix between garlic and a onion so it is a great way to get both the profile with less cutting – plus it will not make you cry either 🙂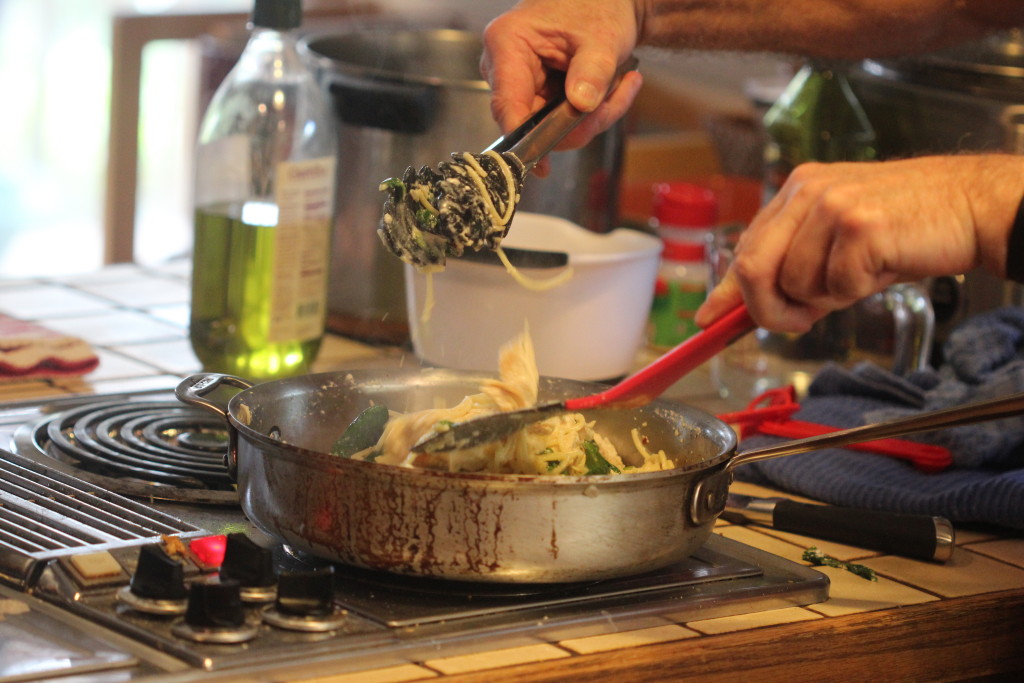 Here is my dad mixing everything on the stove top 🙂 This recipe is super easy.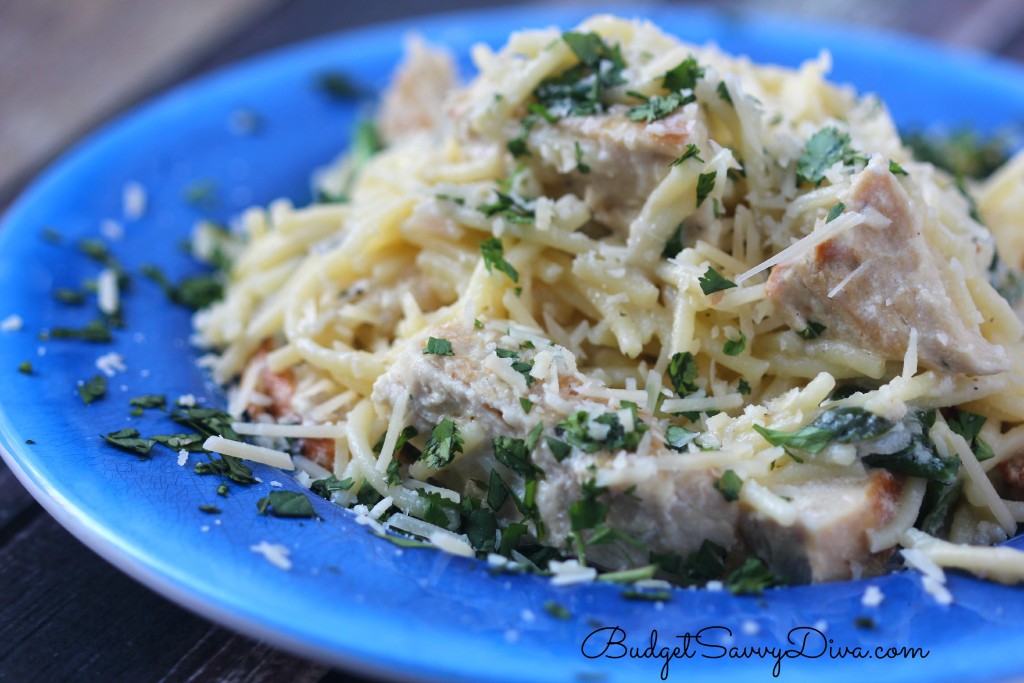 Easy Chicken and Pasta Dinner Recipe
Ingredients
½ cup dry white wine
2 Tbs. minced shallots
5 oz. goat cheese, at room temperature, cut up or crumbled
Kosher salt and freshly ground black pepper
Pinch crushed red chile flakes
½ lb. dried fettuccine
2 skinless, boneless chicken breast halves (about 1 lb. total)
2 Tbs. olive oil
6 Cups Cups. fresh baby spinach
Instructions
In a large saucepan - mix together wine and shallots - cook for 5 minutes add goat cheese
Mix until smooth - add salt, pepper, red chile flakes.
Take off the heat.
Cook Pasta - make sure to keep about ½ Cup of Pasta Water ( this will be used later) - drain water and set pasta aside.
Heat Olive Oil in a medium skillet - add chicken - cook until done - take chicken out
Add 1 tablespoon of olive oil and add spinach - cook for about 5 minutes - until the spinach has reduced - add in pasta, chicken ( diced), and cheese sauce.
Add in pasta water it the sauce is too thick
Enjoy!
 Recipe adapted from HERE