Creamy Spaghetti and Chicken Recipe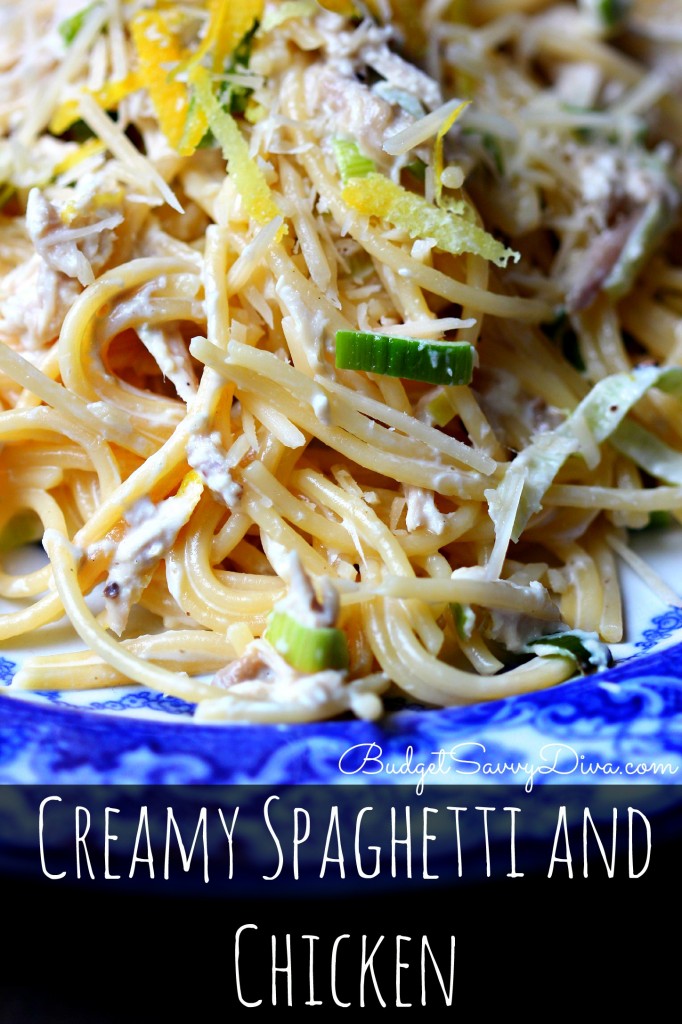 I love a good pasta dish – especially one that involves heavy cream.
I seriously think most of life's problems can be solved by heavy cream.  My dad and I came up with this recipe – he decided we would use leeks – I personally have never worked with leeks before and I was shocked how amazing it tasted. Leeks taste a bit like onions ( we sauteed them in olive oil ).
We really hope you enjoy this recipe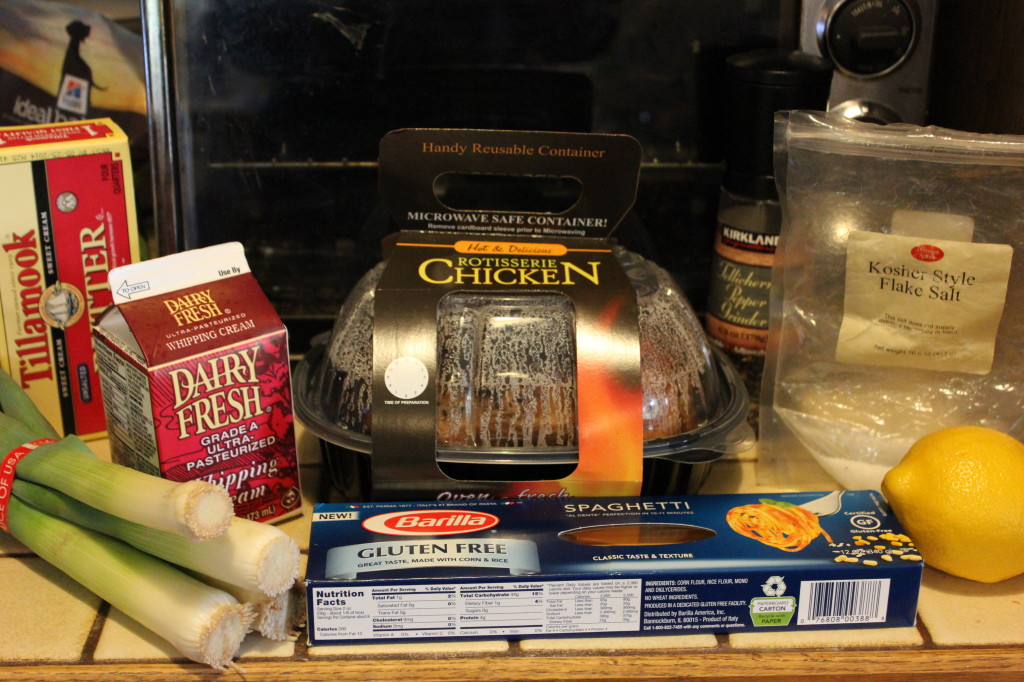 I decided to use gluten – free pasta from Barilla ( seriously if you have not tasted it you totally should) it is the BEST gluten – free pasta I have ever had ( my mom could not tell the difference) PLUS it is MUCH cheaper than the other gluten – free pasta you find in the store
I also used a roasted chicken from the store ( makes life a lot easier)
You should have most of the other ingredients on hand already 🙂 The whole dish for 4 hungry people is right at $10 !!!
This dish is also gluten – free 🙂 Woot Woot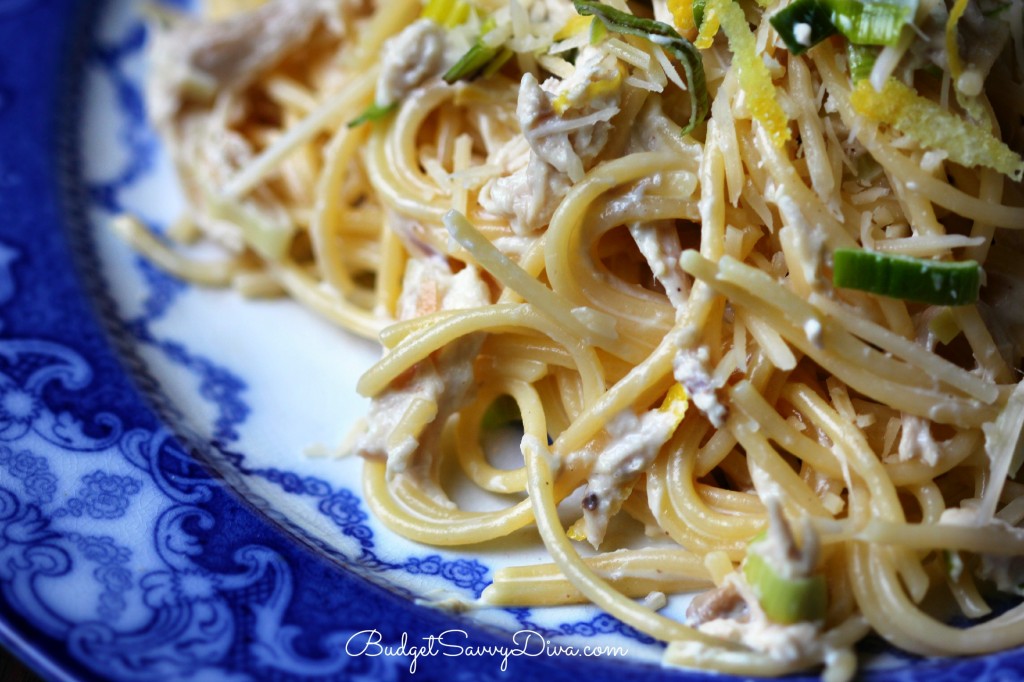 The lemon zest pairs so well with the cream. I did finish off the dish with some Parmesan cheese ( perfection)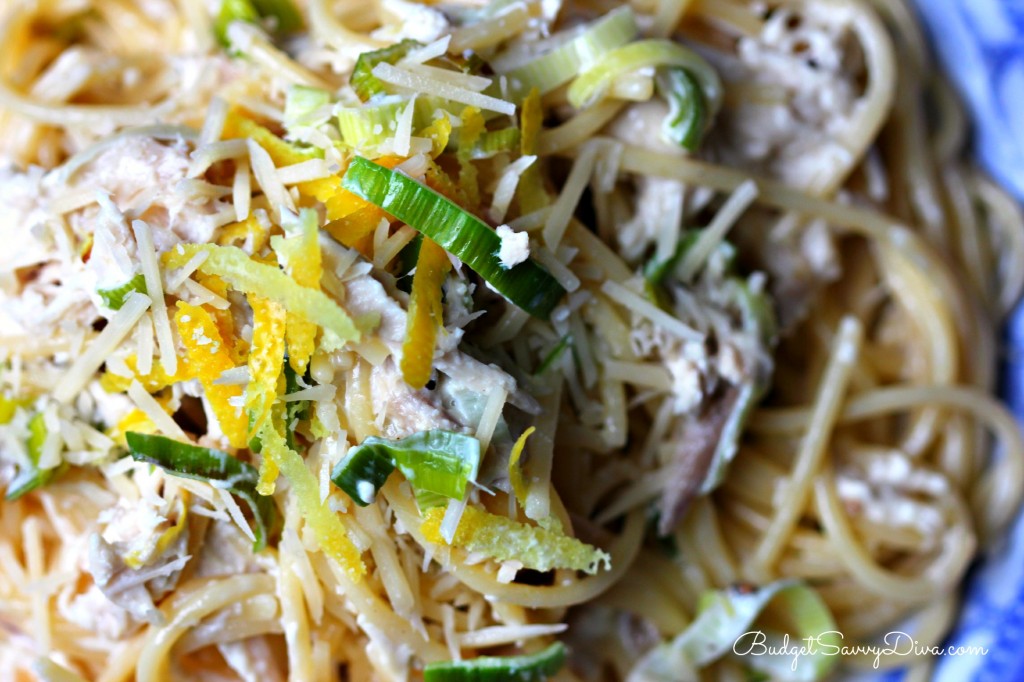 I really hope that you make this dish and BIG thank you to my dad helping me make it 🙂
Love You Guys!
Creamy Spaghetti and Chicken Recipe
Ingredients
12 oz of spaghetti
2 Tablespoons of Butter
⅓ Cup of Thinly Sliced Leeks
¼ tsp of pepper
¼ tsp of salt
1½ Cup of Heavy Cream
¼ Cup of Lemon Zest
2½ Cups of Chicken ( cooked) Shredded
Parmesan Cheese
Instructions
Cook pasta according to the box - drain and place back in pot
While pasta is cooking heat butter in a medium size skillet ( over medium heat) add leeks cook for 3 minutes ( keep those leeks moving) add salt and pepper.
Add cream and 1 tablespoon of lemon zest - mix and heat for 5 minutes
Add chicken and stir
Add pasta to the chicken mixture and stir ( I mixed them together in the stockpot where I cooked the pasta)
Garnish with the rest of the lemon zest and Parmesan cheese
Disclaimer – Barilla sent me  gluten – free pasta to use in recipes BUT all the thoughts are my own