How to Make Teacup Candles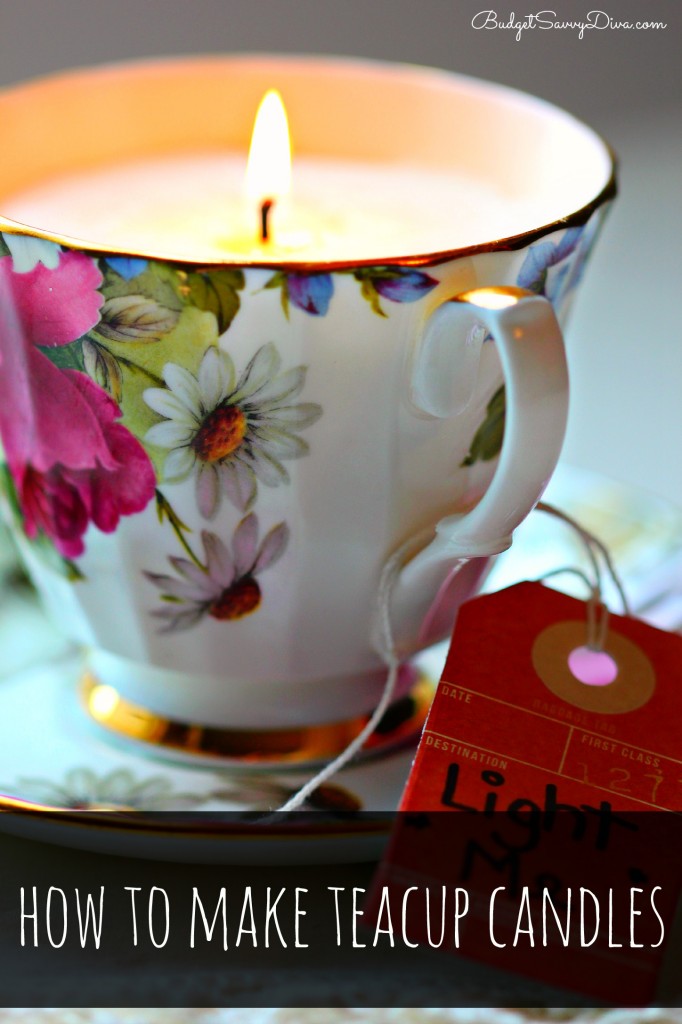 Candles can do wonders in every home. Regardless if you're buying candles by MOR Boutique or from other local brands in your city, candles can transform any space by improving its ambiance. Aside from boosting the aesthetic appeal of any space, candles also provide countless therapeutic benefits, allowing you to relax and get rid of stress. 
Candles come in a wide variety of shapes, designs, and scents, making it easy for you to find one that perfectly suits your preferences. Furthermore, the color of a candle can also hold special significance in the world of spirituality. Many people explore candle color meanings, as different colors are thought to carry unique energies and intentions. So, not only can you choose a candle that appeals to your senses, but you can also select one whose color aligns with your spiritual intentions or goals.
If you're thinking of taking your candles up a notch, consider making your own teacup candles. This DIY project is easy to make as it'll only require a few hours of your time and some of the most basic items you already have at home. I have tried this project myself and let me tell you, this is something truly worth making. 
I think it is very easy to see that I have a new obsession with teacups. There is nothing so nice as sipping tea while watching the "winter weather." Teacups create a cozy ambiance that allows you to enjoy your drink better. This is especially true if you use them when you're drinking anything that's hot in the middle of winter.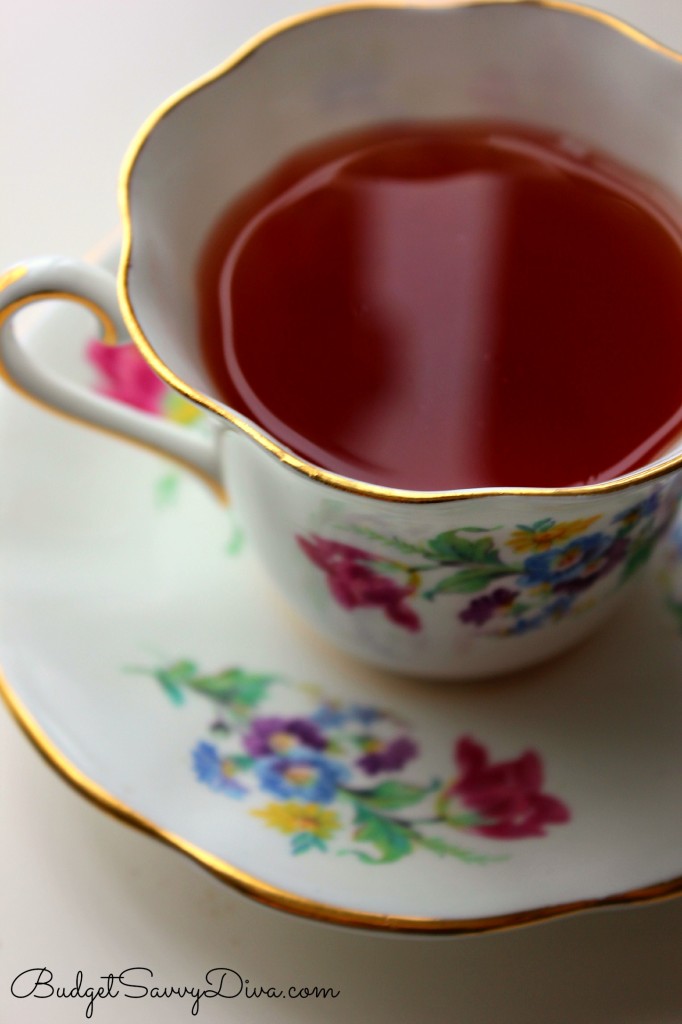 AND you all know about my obsession with candles – * cough cough * I have over 65 candles in my house. While some people merely collect candles and leave them in one area of their homes to collect dust, I regularly use my candles to create a relaxing environment inside my house. In fact, my bedroom is filled with several candles with my favorite scents! With my love for teacups and candles, it was only natural to make a craft where I put the two together 😉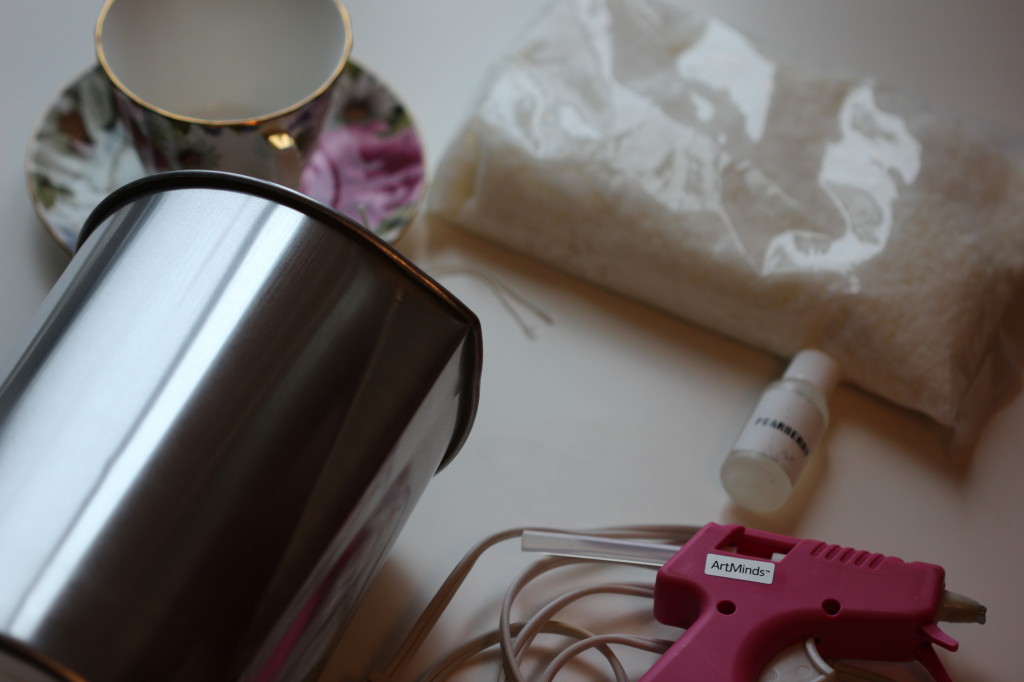 I picked up a tea cup from a local antique store. When finding a tea cup make sure to look on the bottom – if it does not have a marking then you are good to go. If there is a marking make sure to google the name. I have tea cups ranging from the 1880s to 1970s and they look somewhat similar but the value is not.
Another option is checking out goodwill or similar for inexpensive teacups. If you do not use a hot glue gun then you have more flexibility on the teacup you choose.
You can also use some of the tea cups you own for this project. If you have a couple of tea cups lying around in your home and wouldn't mind using them as cup holders, there's no need to scout and buy new tea cups. 
I did a lot of research on candle making kits and I picked this one up from Amazon
Get the kit HERE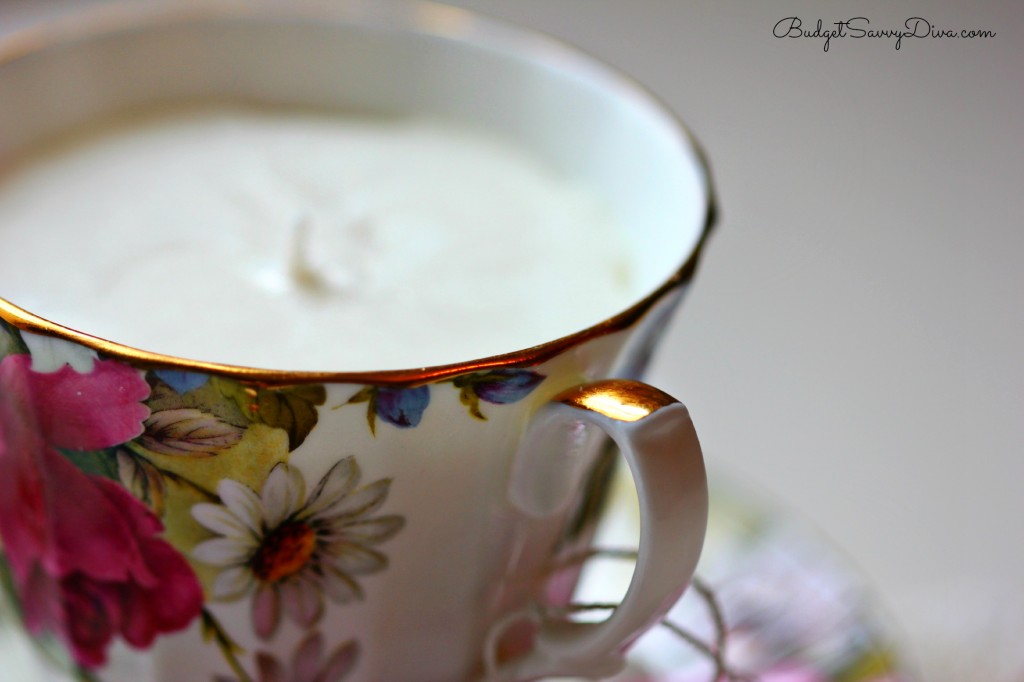 Can you imagine giving this to your mom on Mother's Day? I know I am 🙂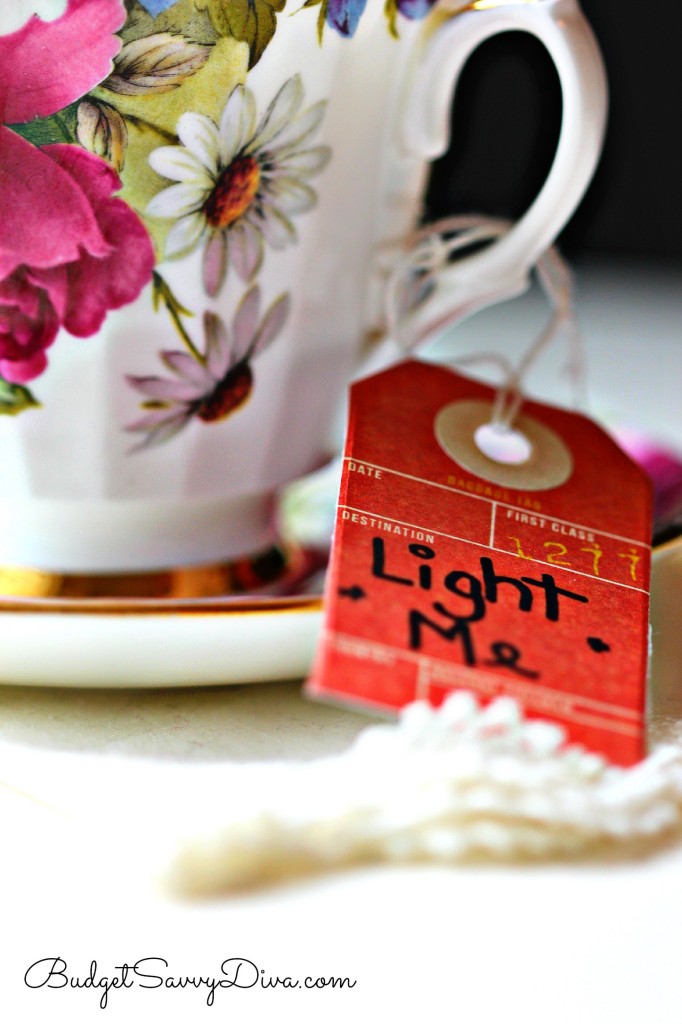 I picked up a tag from a local gift wrap store – I thought it would be the perfect swap for a tea bag tag. I wrote "Light Me" but you can write whatever you want 🙂
I made a youtube video showing how to my the candle – I hope you check it out ( it is only 2 minutes long 🙂 )
If you have not yet make sure to subscribe to Budget Savvy Diva on Youtube 🙂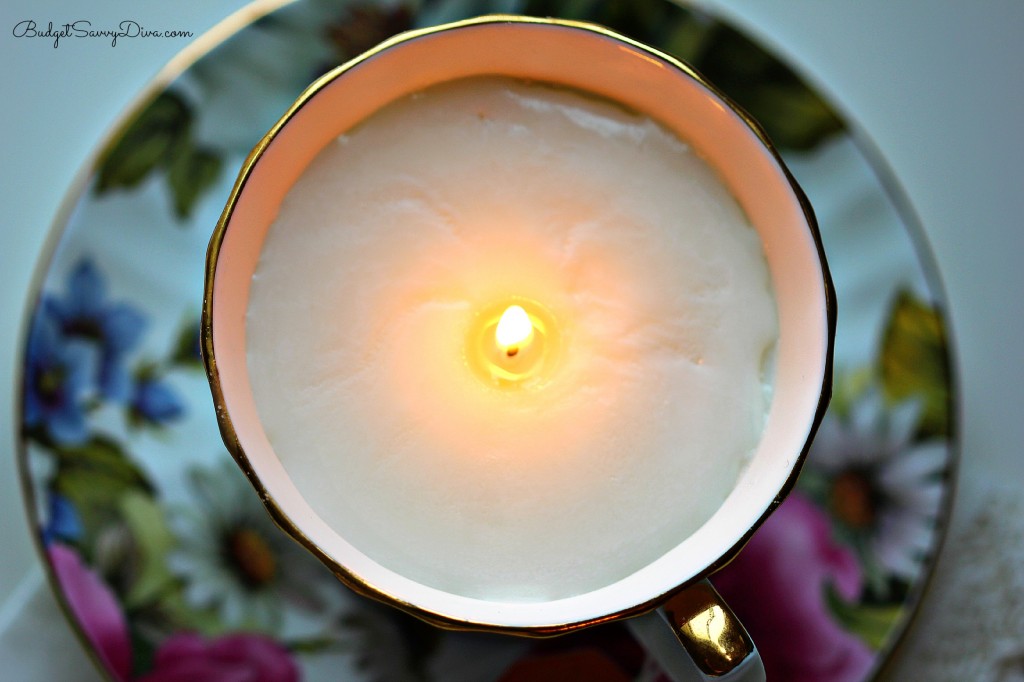 I love the simplicity of the craft and how beautiful it is – I really hope you make it 🙂
If you have not checked out my other crafts I have tons 🙂 Go HERE to check them out
Also comment if you would like more crafts like this 🙂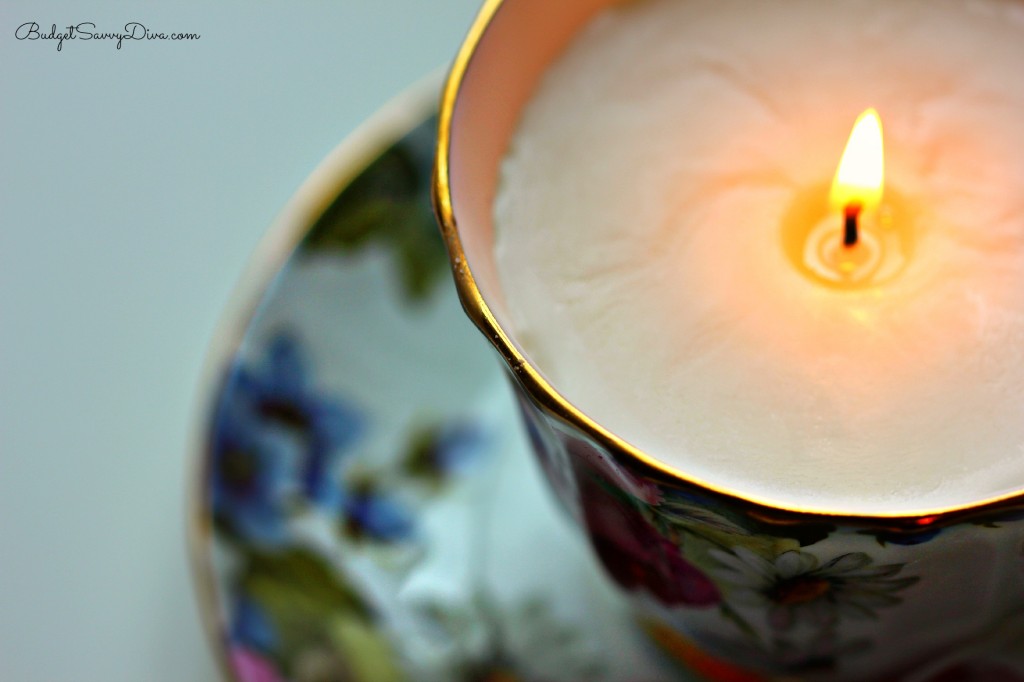 Love You and Enjoy!