Crock Pot Pumpkin Soup Recipe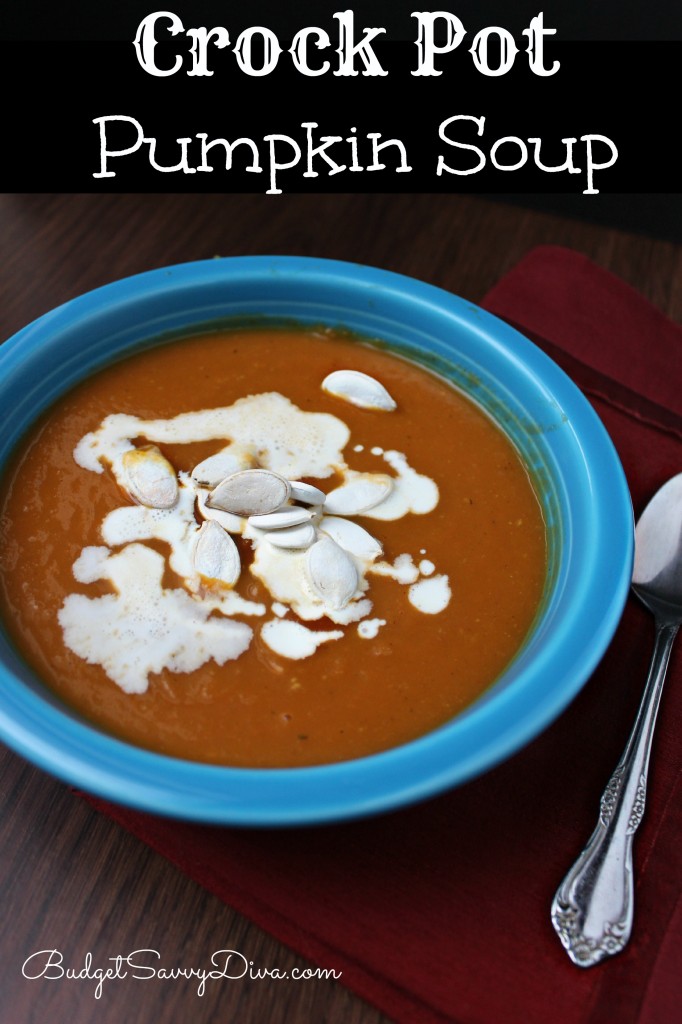 There is something about soup on a cold Fall day. This crock pot pumpkin soup is really something special. My goal for this recipe was to use real pumpkin puree and pair it with flavorful cumin and a little heat from curry powder.
All of the flavors are married with heavy cream… because heavy cream is heavenly with pretty much everything.
This dish is also naturally gluten – free and cooked in the crock pot — so it is easy to make as well.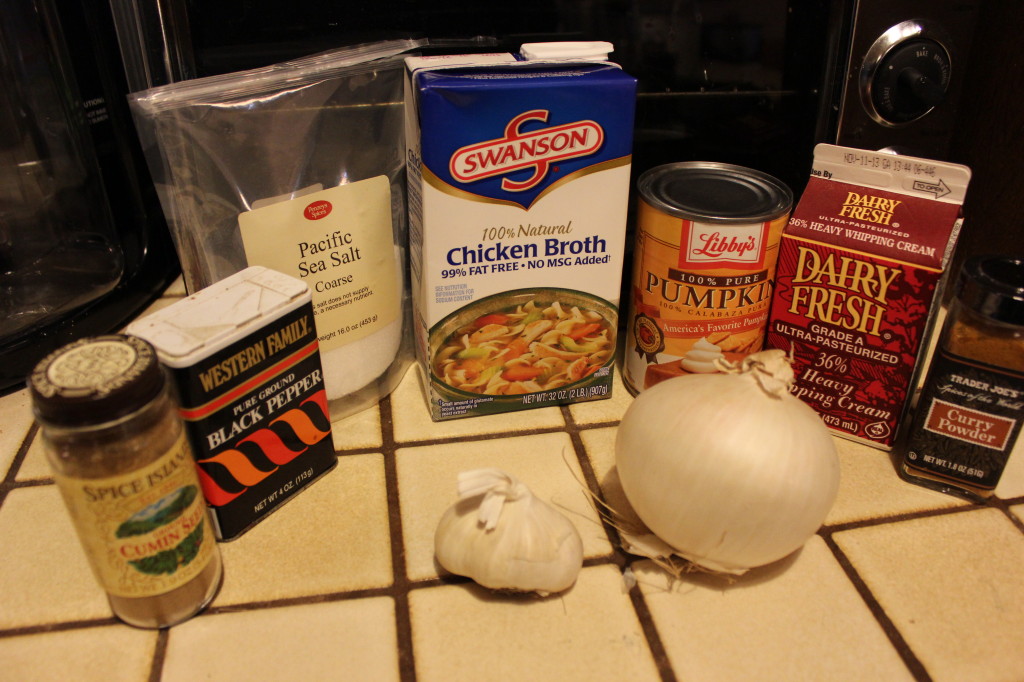 The ingredients are above — though I use chicken broth you can use veggie broth to make this dish vegetarian.
Most everything above can be found right now in your pantry
You can mix in the cream before serving or you can pour it on top like I did. I kinda of like the thought of mixing in the cream yourself
I also decided to garnish it with pumpkin seeds ( an easy visual cue for your guests to know what type of soup you are feeding them)
Below is a close up —– so YUMMMY!!!!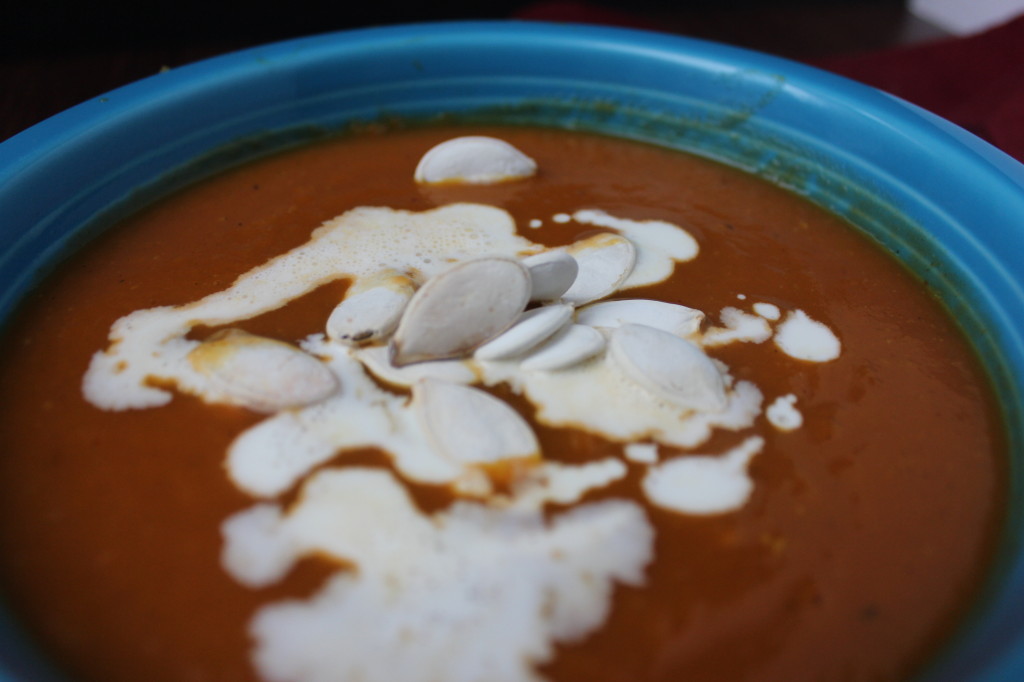 Crock Pot Pumpkin Soup Recipe
Ingredients
3 cups chicken broth
1 can ( 15 ounces) of Pumpkin Puree
2 cloves of garlic minced
½ cup of white onion - diced
1 teaspoon curry powder
Pinch of Salt
Pinch of Pepper
½ Teaspoon of Cumin
Heavy Cream
Pumpkin Seeds to Garnish
Instructions
Set your crock pot to low
Place in the crock pot - broth, pumpkin, onions, garlic, cumin, curry, salt and pepper.
Cover and cook for 6 hours
Transfer to blender -- and blend till smooth
Pour into bowls
Drizzle heavy cream on top
Garnish with pumpkin seeds if you like
Enjoy!