Crock Pot Green Chile Chicken Recipe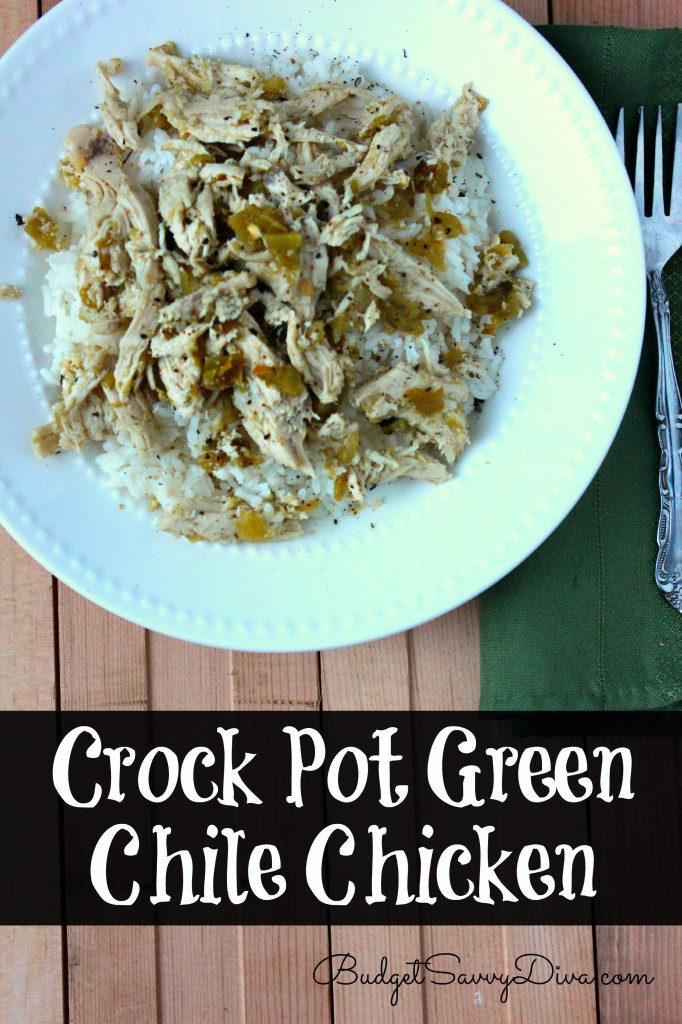 It is Fall now — which mean that crock pot is going to be rockin' dinner. I know many people get afraid to use crock pots – but there is no reason to be. It pretty much is throwing a bunch of goodies into the cooker and wait for it to be done.
Why I love this Crock Pot Green Chile Chicken recipe is that you can really customize it. I usually go for mild peppers ( keeps the tummy happy) PLUS it is gluten -free and has many layer of taste to it.
I almost always shred the chicken after it is cooked but you could keep the chicken breast whole
You are going to love how many ingredients are in this recipe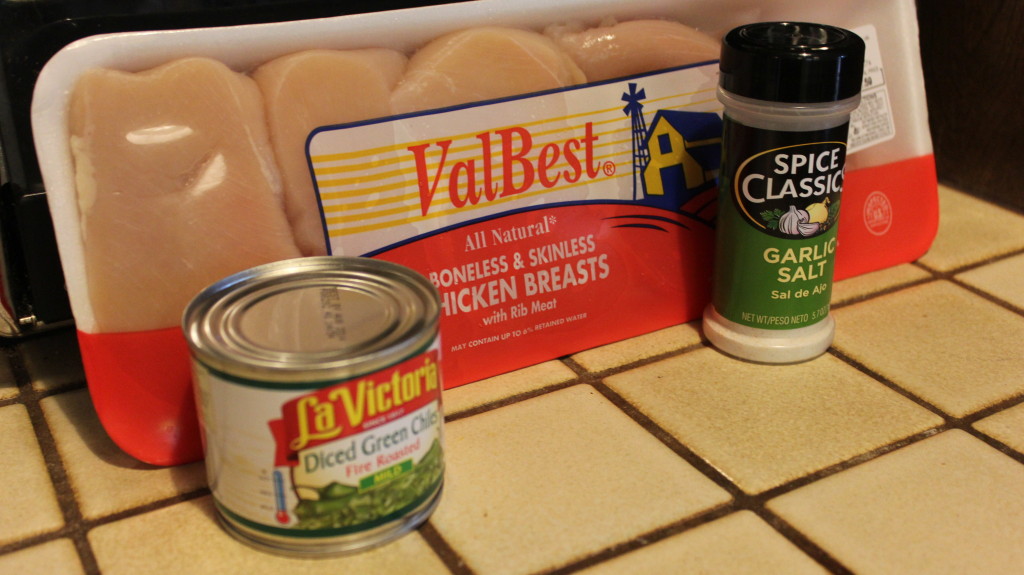 Only 3 ingredients — I also added a little pepper to my finished dish which you can do as well 🙂
You can eat the dish on its own or you can pair it with some nice rice 🙂
Here is a closer look of the finial project
Here is another angle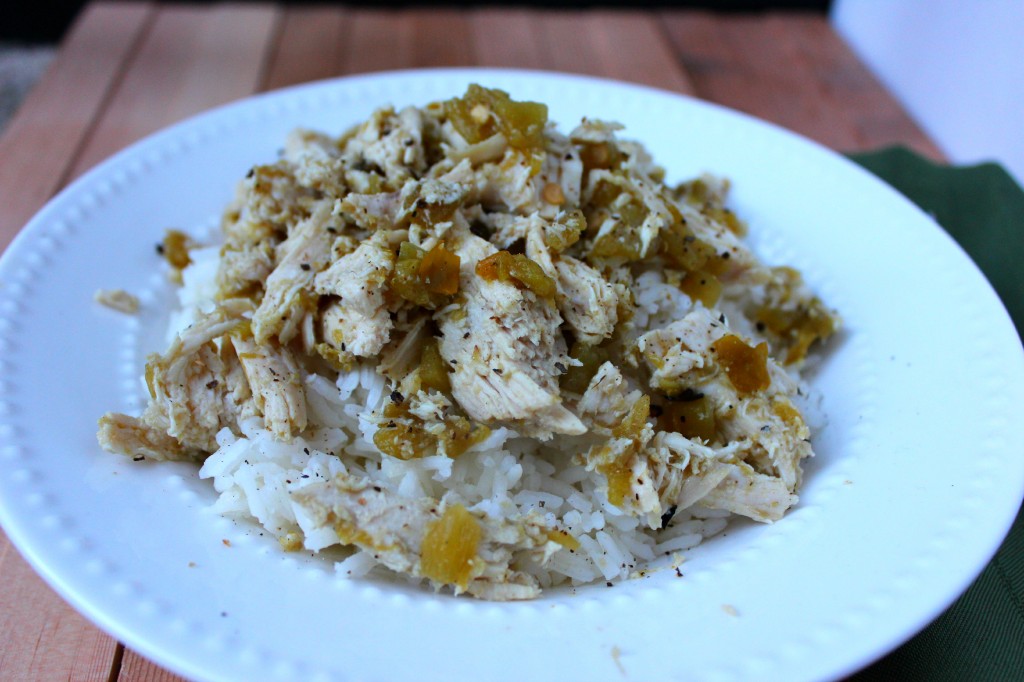 Here are the printable instructions enjoy!
Crock Pot Green Chile Chicken Recipe
Ingredients
4 Chicken Breasts
8 oz of Green Chiles Diced - The mild version has almost no heat so perfect for kids
1 tsp of Garlic Salt
Pepper ( optional)
Cooked Rice ( Optional )
Instructions
Set crock pot to low
Place 6 oz of green chiles, chicken , garlic salt in the crock pot
Cover and cook for 6 hours
Keep chicken whole OR shred with two forks
Garnish with 2 oz of green chiles and a little pepper
Serve with rice
Enjoy!
Recipe is adapted from HERE