Crock Pot Buffalo Chicken Sandwiches Recipe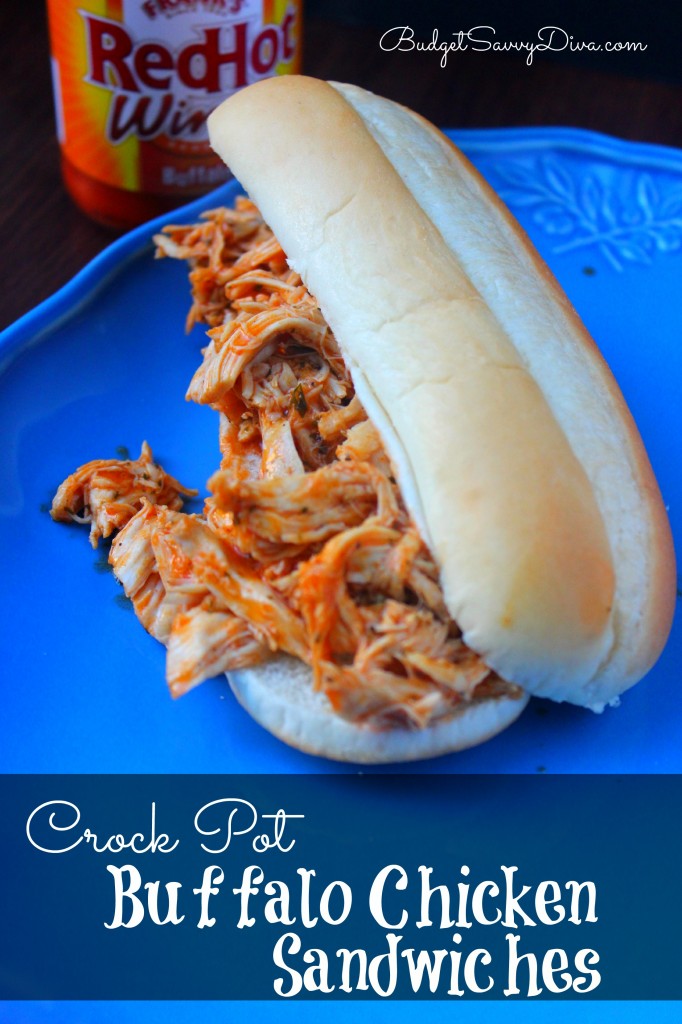 You will not believe how easy this recipe is – if you are a fan of buffalo chicken this is the recipe for you
Everyone in your family is going to love the crock pot buffalo chicken sandwich recipe
Everything you need to make this recipe is pictured below. You could make this gluten – free with replacing the bread and ranch dip ( if you did not know many powdered seasonings do contain gluten)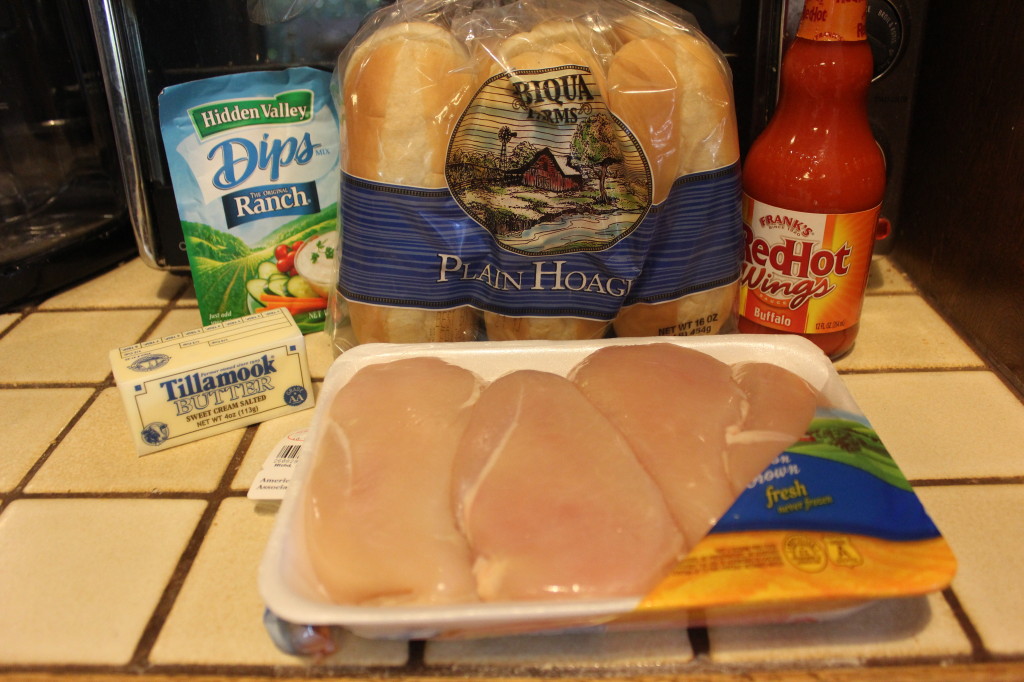 You could not include the ranch dip seasoning;however, the seasoning does add another level of  flavor to the dish. I also suggest adding cheese to kick this dish up a notch. My husband's favorite is a nice bleu cheese ( which is a perfect compliment to the heat from the hot sauce)
All this dish can be made with little effort ( my favorite type of dish)
Here is a closeup — YUM!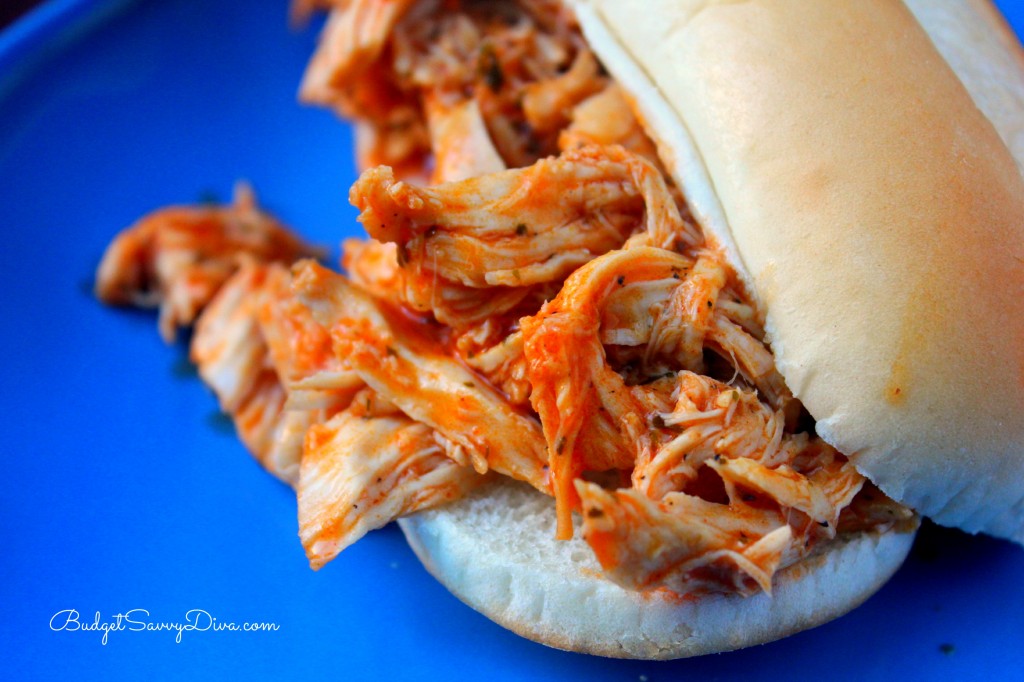 Because the chicken cooks in the hot sauce the meat stays super juicy and soaks up all the flavor and because we use chicken breast we are minimizing the fat and calories
I thought it would be fun to include a fun question to some of my recipes 🙂 This recipe question
What is YOUR favorite type of sandwich? Leave your answer in the comment section
This recipe is enough to feed 4 people
Crock Pot Buffalo Chicken Sandwishes Recipe
Ingredients
9 oz of Red Hot Sauce
2 - 3 Chicken Breasts
½ Ranch Seasoning Packet
Rolls ( I love using hogie buns)
1 Tablespoon of butter
Instructions
Place sauce, seasoning , and chicken into the crock pot and set to low for 6 hours
Using two forks shred the chicken in the crock pot
Add butter and stir so the chicken, butter, and sauce mix together
Spoon onto bread
Enjoy!
Recipe is adapted from HERE