Zucchini Pizza Boats Recipe

Make sure to repin this recipe 🙂
Can I just tell you how amazing this recipe is! I am planning on making this on a monthly basis. Not only is it gluten free friendly but you can pre-make it ahead of time and cook it for dinner.
I seriously want to make it again tonight.
There is another reason why I want to make it again. See Eric has finally hit the "stage" in his life where he cannot eat 40 chicken nuggets for dinner – I am not kidding this was a regular for him. He has a big weakness for pizza so I am trying to involve more veggies into his life without taking away what he loves.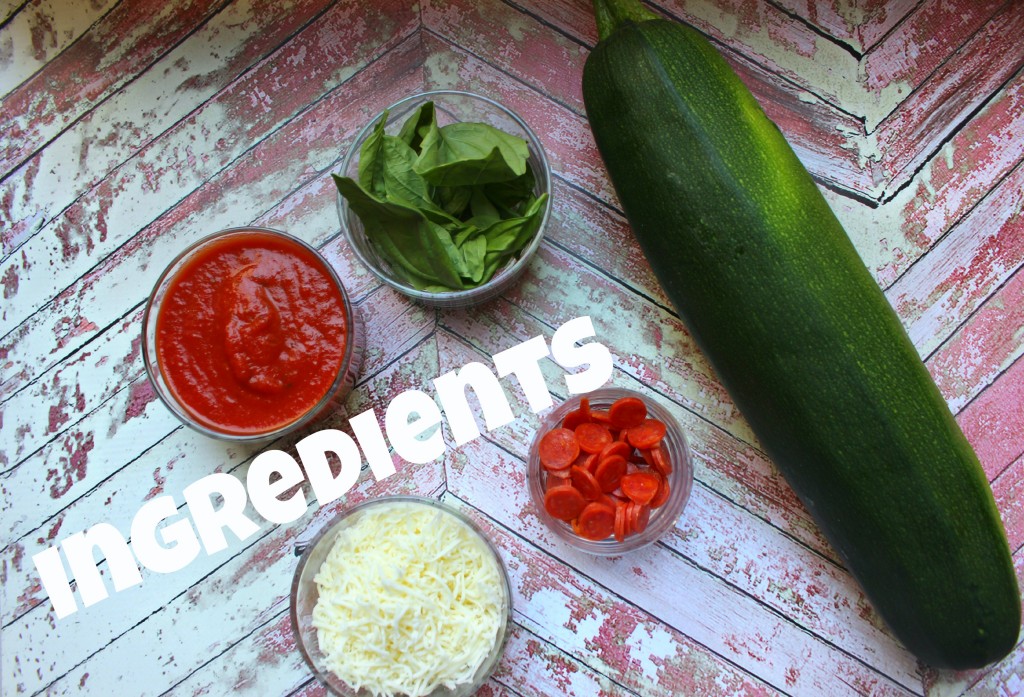 What are your favorite toppings on a pizza? I love tomatoes and fresh basil – I cannot get enough fresh basil.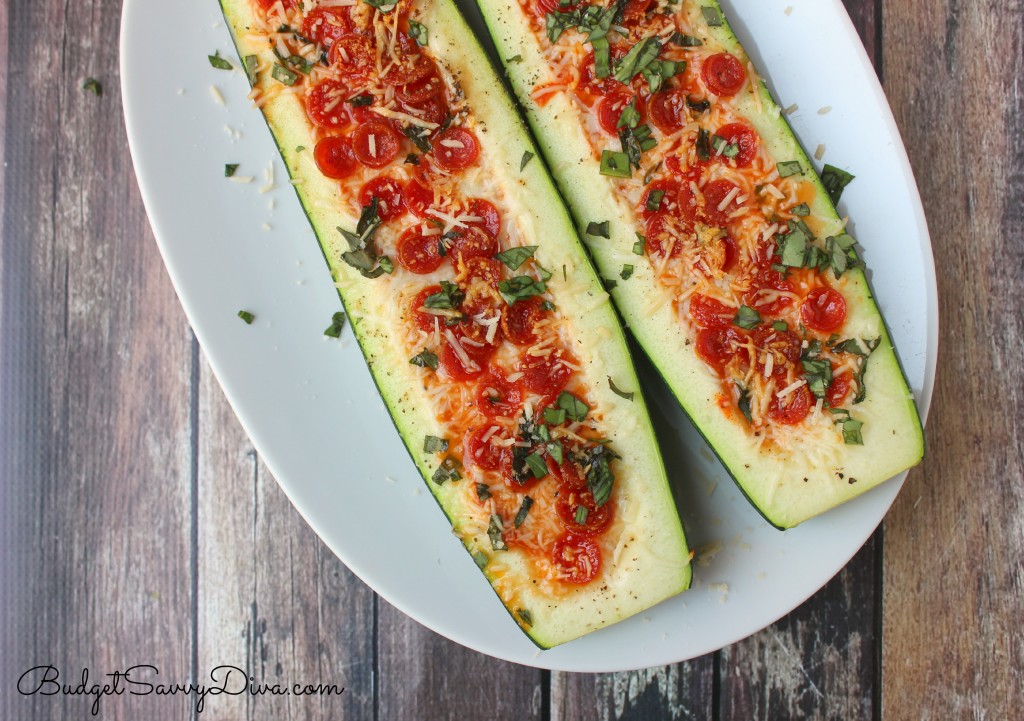 Now you can use a bunch of small zucchinis or one large one ( I got mine at local Farmer's Market)  – I would suggest going to your local farmer's market. The produce is very fresh plus you are supporting local businesses which is always a good thing.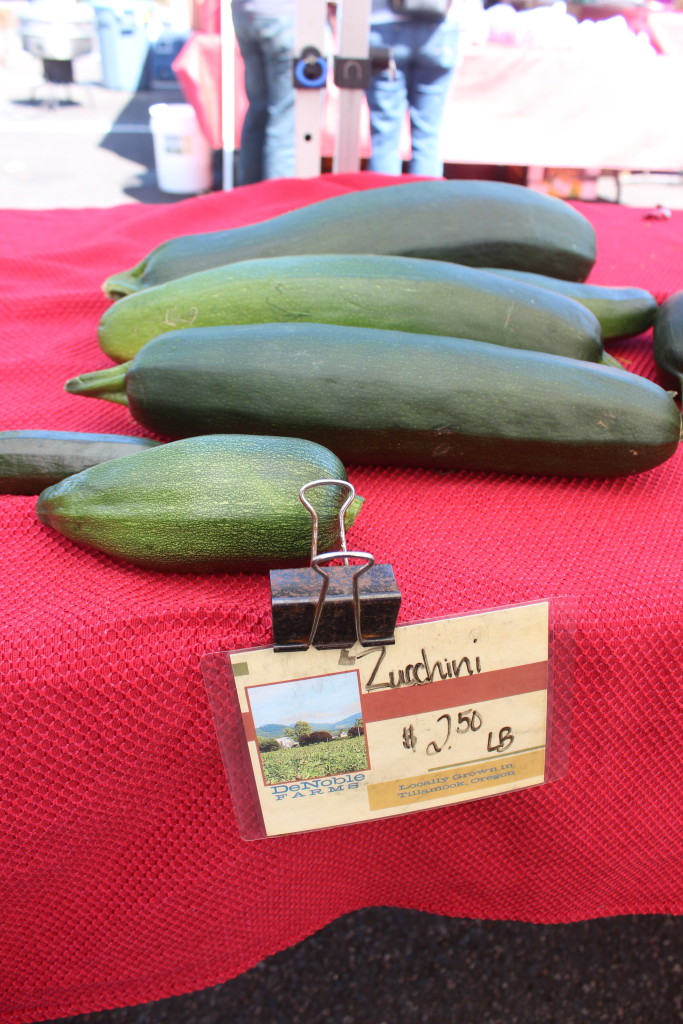 I am loving the end result – I always like to serve pizza with extra parmesan cheese — because parmesan cheese might be the best thing ever for pizza – that and fresh basil… can you tell I have not had lunch yet 😉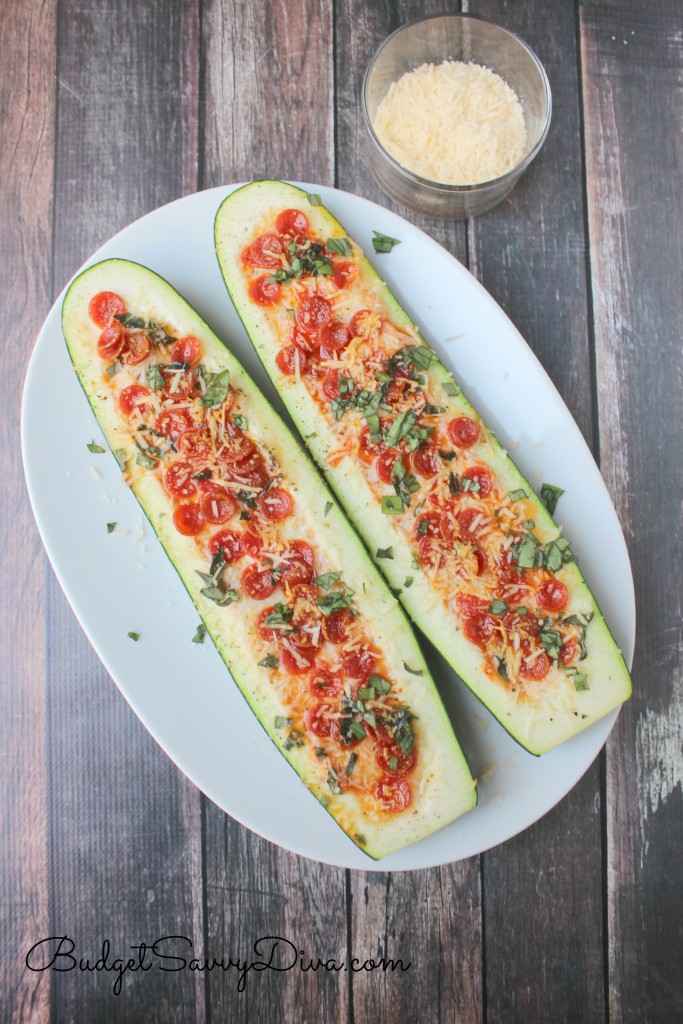 Comment if you make the Zucchini Pizza Boats Recipe 🙂
Love You Guys!
Zucchini Pizza Boats Recipe
Ingredients
2 Tablespoons of Olive Oil
Garlic, Minced - 2 Tablespoons
Salt and Black pepper - to taste
½ Cup of Marinara Sauce
1 SUPER Large Zucchini or 4 Medium
½ Cup of Mozzarella Cheese
¼ Cup of Parmesan Cheese
½ Cup of Shredded Basil
½ Cup of Mini Pepperoni Slices
Instructions
Preheat oven to 400 - clean and cut the zucchini - brush the olive oil on the sides of the zucchini ( all the skin of the veggies ) season with salt and pepper
Using a spoon scoop out the seeds
Add sauce, cheese, and toppings - seriously it is that easy
Place the zucchini onto a cookie sheet lined with parchment paper
Bake for 15 - 18 minutes
Slice and Enjoy!