How To Walk A Cat On A Leash #BeyondSummer
This shop has been compensated by Collective Bias, Inc. and its advertiser. All opinions are mine alone. #BeyondSummer #CollectiveBias

So I know what you are thinking…. Can you really walk a cat? My answer is YEP!
It really is not hard – and it is important for cats to get exercise – whenever I walk Watson it is like his whole world opens up ( he knows he can explore to his heart's content without danger).
Watson loves his treats so it is important for me to keep him moving.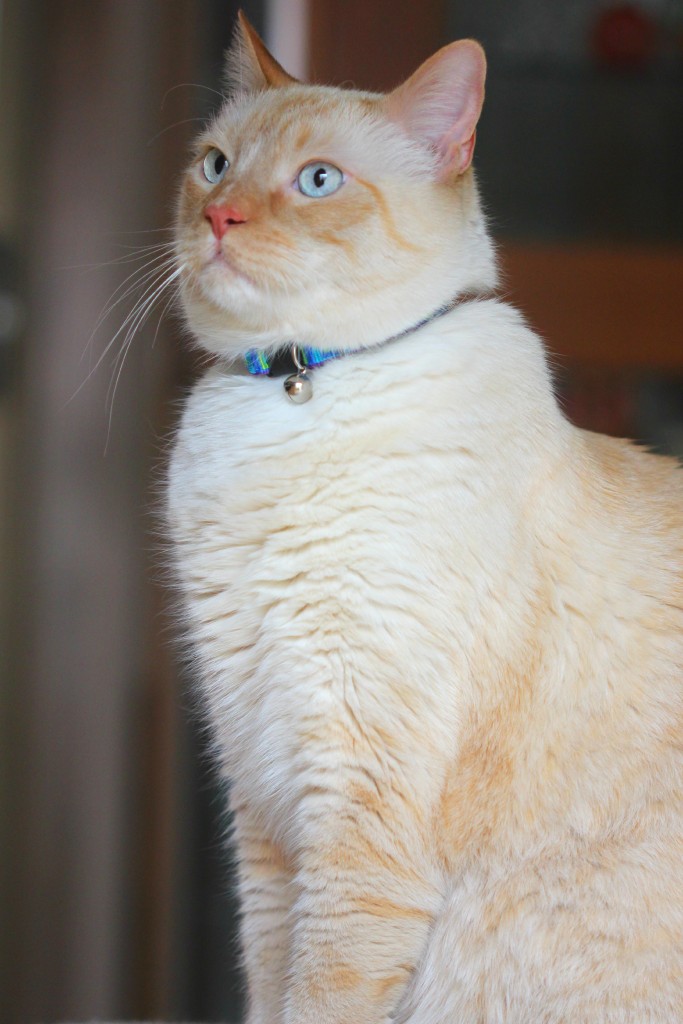 I went to Meijer and picked Watson up new cat food. I wanted to try something that would be better for him. You know the saying you are what you eat I truly believe this is true for animals as well. I ended up selecting Purina® Beyond® grain free products – the rain free products are all about natural, wholesome, blends of quality products that help fuel your pet so they can stay active no matter the adventure.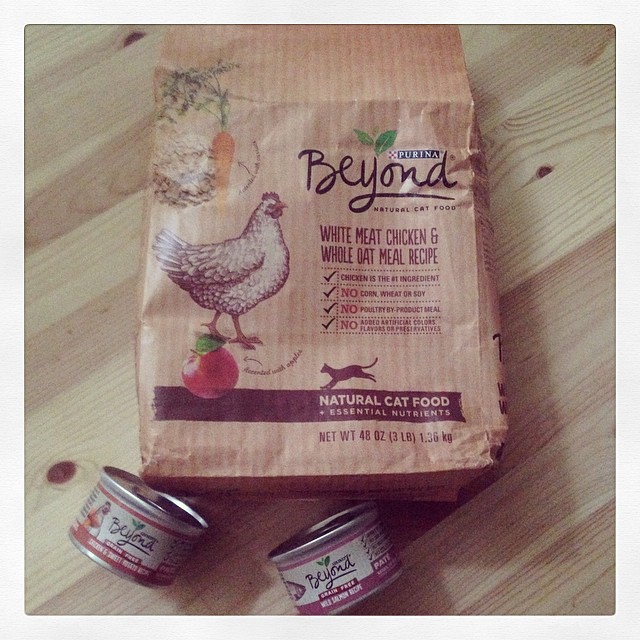 I feel like the Purina® Beyond® cat food has helped energize him for walking; PLUS he loves it 🙂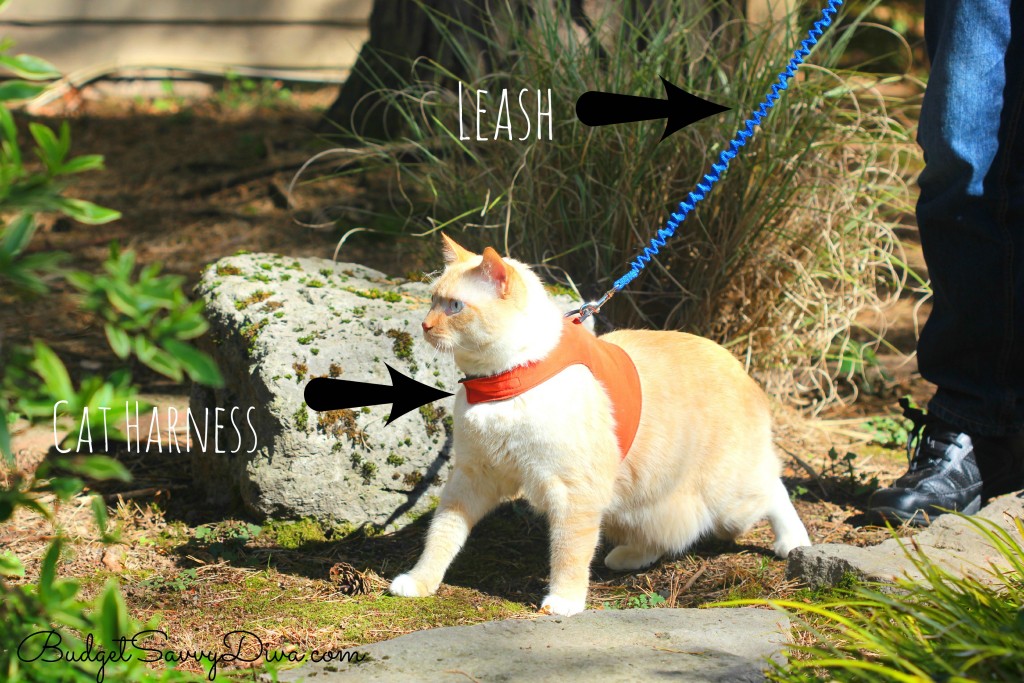 Tips for Teaching Your Cat To Walk on A Leash ( These are ALL tips that I used on Watson)
1) Get the right Harness – I highly suggest one similar to the one above – I found this one at a local pet shop – no matter how much he tries to get out he cannot – which makes me worry less about his safety
2) Get The Right Leash – I bought a leash that has a lot of give but easy to handle as well. It is important to make sure the cat cannot get away if he/she becomes frighten by another animal or car
3) Training – When I talk about training I mean harness training. For about 2 weeks place the harness on the cat for increasingly longer time. First day 10 minutes – then 10 minutes more the next day so they get use to it.
4) In-House Training – I practiced walking Watson around the house – with harness and leash – I did this daily for about 1 week
5) Patience – Remember this will take time and it is important to do it daily.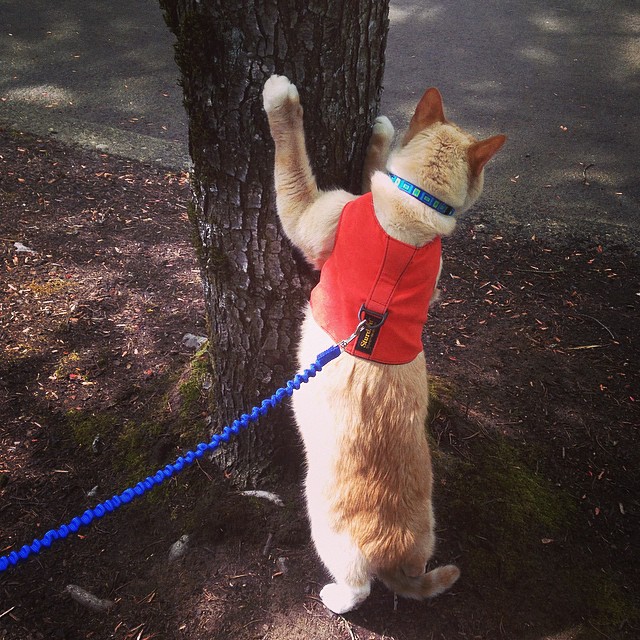 6) Treats! Each day treat your cat with their favorite treats when they do their takes ( whatever stage they are at – cats are smart and they are much more willing to do something if they know there is a treat at the end)
7) Backyard – once your cat is walking inside the house no problem on the leash time to take it to the backyard – Watson and I did backyard walks daily for 1 month ( again this takes time)
8 ) Next Level – Once your cat is comfortable with walking in your garden they walk the streets. Cats have amazing ability to smell so make sure to indulge their senses – allow them to take their time to smell a tree or plant. Above is Watson's favorite tree – each time we pass he smells and stands up.
9) Food – Make sure the food your feeding for your cat is good quality ( meaning lacking in fillers and FULL of the good stuff like meat and high quality products)
I snagged the Purina® Beyond® products from Meijers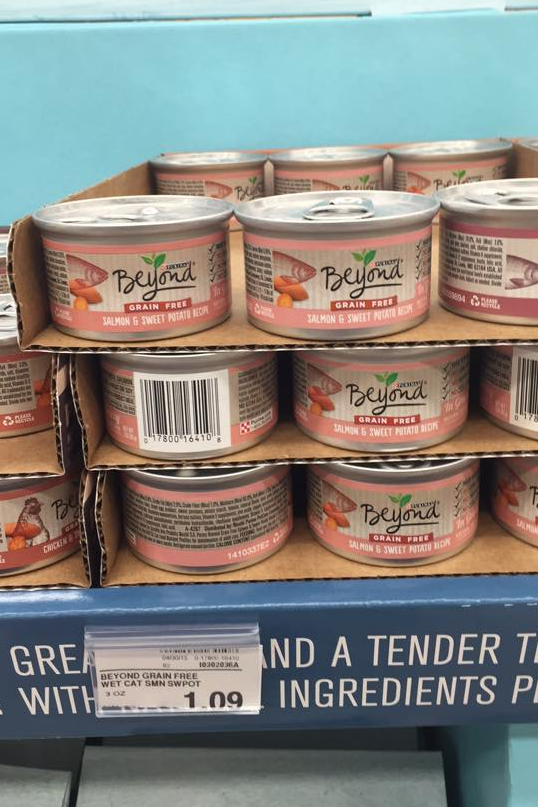 and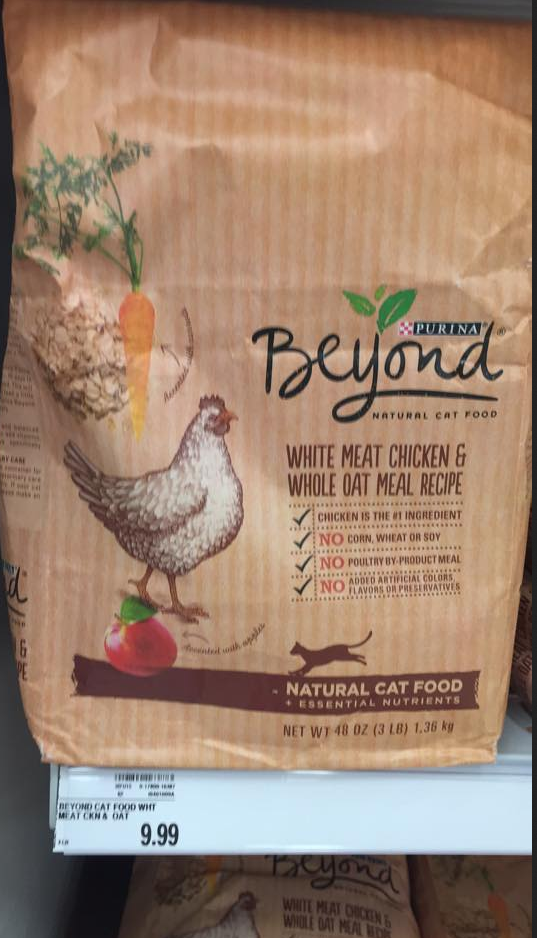 From 6/7-24, Meijer "mPerks" shoppers can get special savings on these products including:
Save $1 on any bag of Beyond Dog Treats
Save $2 on any bag Beyond Dry Dog
Save $2 on any bag Beyond Dry Cat
Buy 2 Beyond Purees Save $2
Buy 2 Beyond Wet Dog 13 oz and Save $2
Buy 4 Beyond wet cat 3 oz and Save $1