Watson and I Will Be On TV Tonight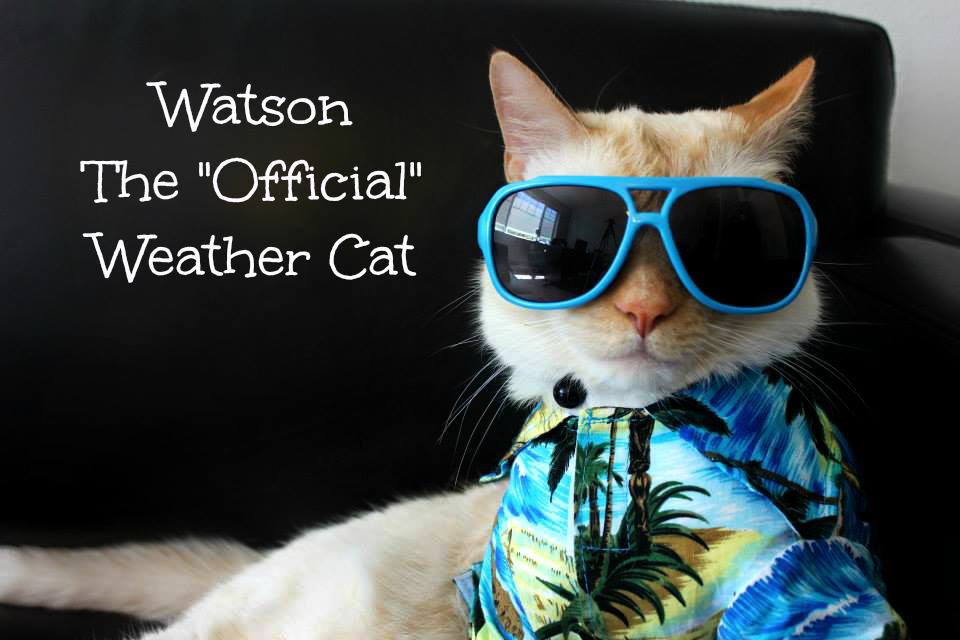 So it has been a pretty crazy month here at the Budget Savvy Household.
Where to begin….. You see if you did not know I have a cat – Watson – who has his own Facebook page HERE
About a month ago fans started to email me about a contest happening in OR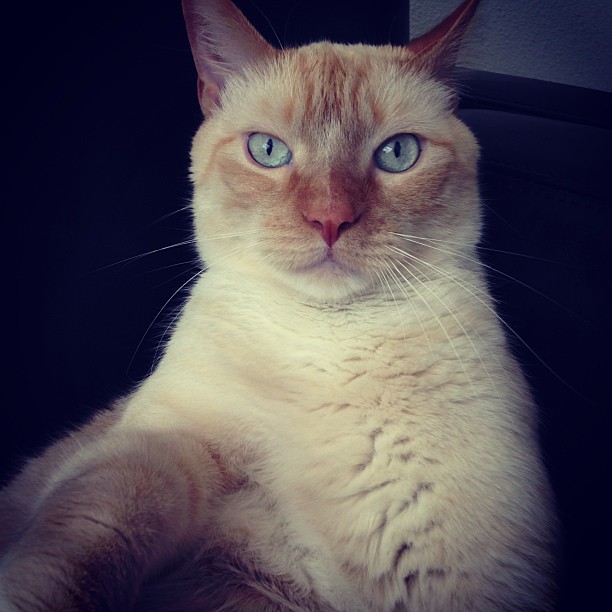 20 Years ago there was a weather cat called "Bob The Weather Cat" who helped predict the weather every Friday – always wearing costumes – well KATU ( the news for OR and Southern Washington) decided to find a new weather cat.
If you did not know Watson is not your normal cat – this water lovin' shirt wearing ball of fluff is something else – so of course we created a entry video check it out below
And after 2 rounds of voting HE WON!!!!!  He had competition with other cats with Facebook pages with similar following as him—- I made sure not to mention the contest on this site since that would not be fair 😉
Here is his reaction when I told him 😉
Needless to say we are pretty excited — he will be on the news weekly all summer! But he is ready!!!
Side Note – He sat like that for 15 minutes ( sunglasses and all) — you know why not…. He is strange but in the most awesome way!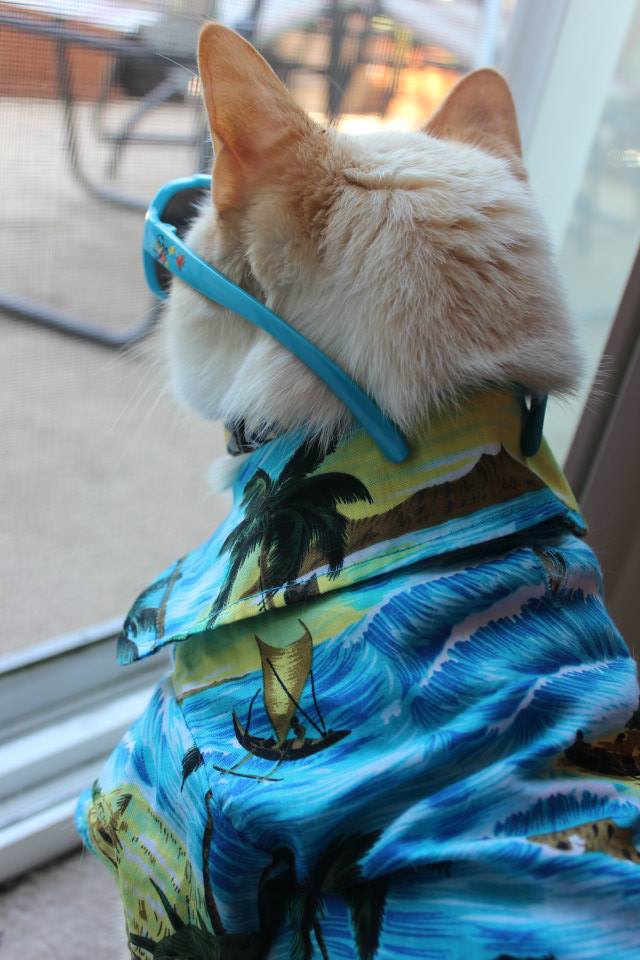 Well TODAY – May 22nd is the day he is going to announced the winner ON AIR!
Meaning Watson will be LIVE in studio at KATU — He and I will be on air 🙂 Fingers crossed nothing goes wrong ( he is an easy going cat but he never has been in a situation like this before) — all I know it is going to be Epic!

Even if you are not in the area you can still watch – GO HERE for the live feed. We will be on around 6:20 pm PST
If anyone can take a video of it and upload it to youtube I would REALLY appreciate it 🙂