If I can make a quick and easy dinner or appetizer I am ALL for it! Though I love to cook I always have a to-do list a mile long with not enough time to finish it.
VELVEETA Shells and Cheese has always been a staple in my home (my mom used to even have VELVEETA Shells and Cheese when she was a child) – I was super excited to learn that VELVEETA Shells and Cheese now has bold flavors (which is great since Eric loves spicy food). VELVEETA Shells and Cheese paired their Liquid Gold with new flavors of Jalapeño and Chipotle.

These Cheesy Bold Bites are not only simple to make but they are tasty. I made two unique and delicious recipes. All I really had to do was make VELVEETA Shells and Cheese according to the instructions on the box. Mix in some yummy veggies and leftover chicken and BAM, the filling is done.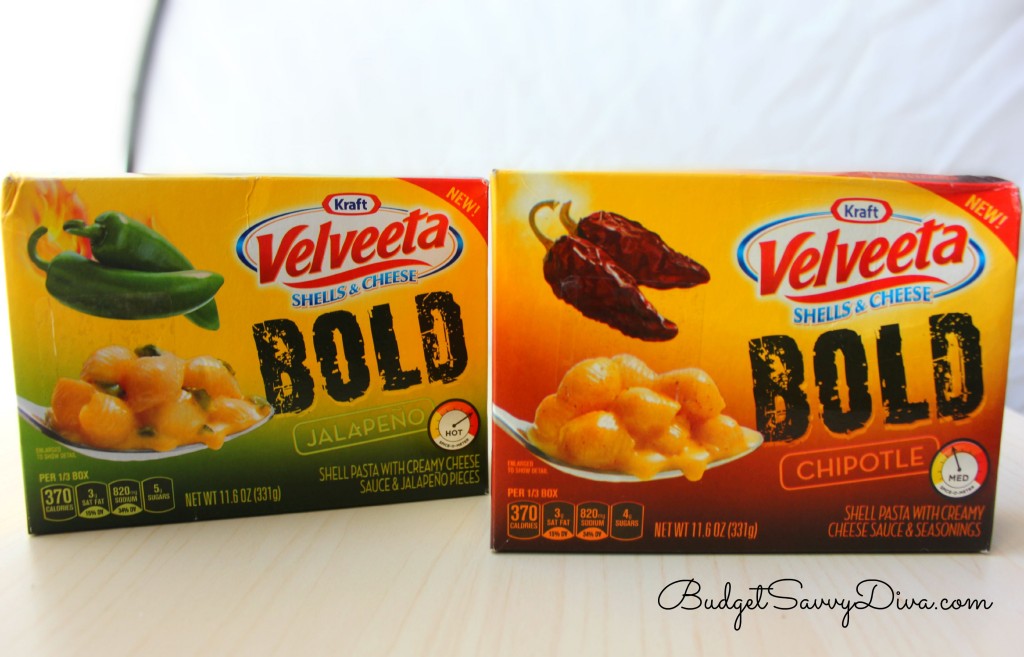 I was able to pick up the shells in the freezer section – they are called fillo shells and there are many different brands that sell. All I had to do was add the filling and bake the bites in the oven at 350 for 5 minutes and they were ready to eat.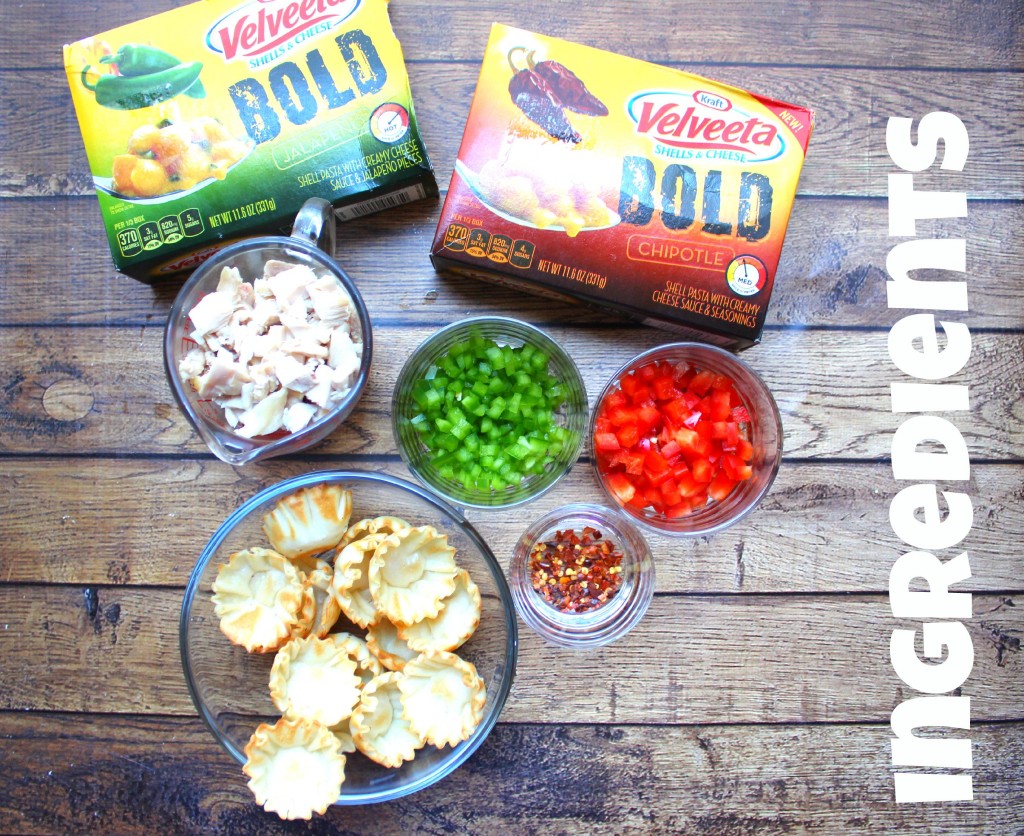 I decided to add green pepper, red pepper, red pepper flakes, and cooked chicken. What would you add to your bites?
Next time I am going to add a little cilantro on top.  1 Serving is 4 bites full of VELVEETA Shells and Cheese bold Goodness.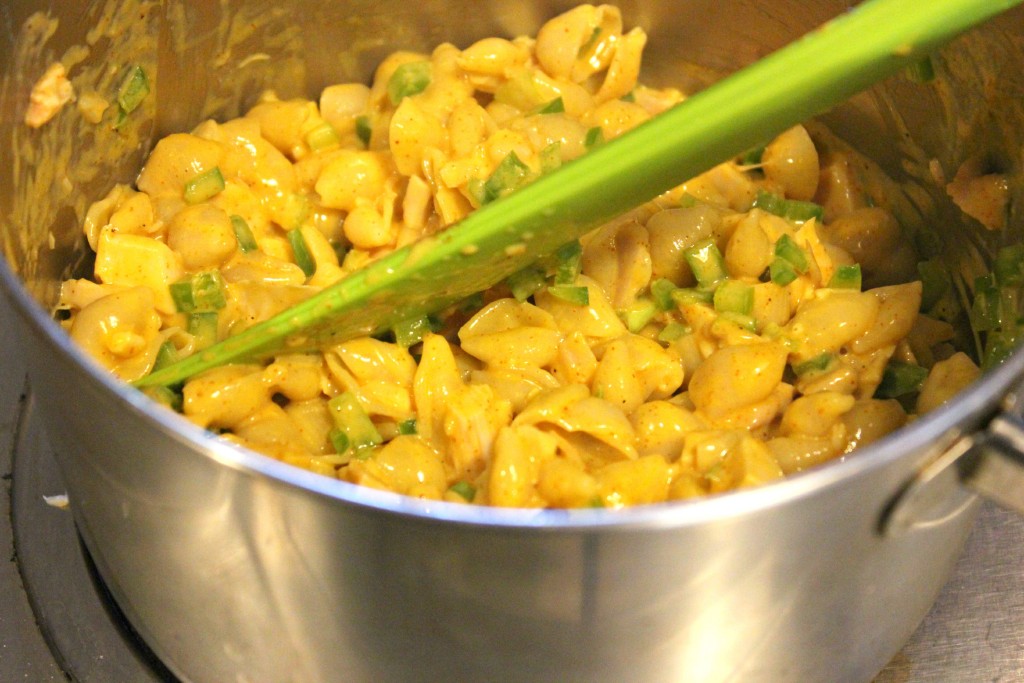 For VELVEETA Shells and Cheese bold Jalapeño I added the 1/2 cup of green peppers, 1 cup of diced cooked chicken, and a little red pepper flakes on top. I used about 1 cup of cooked diced chicken. I used leftover chicken from the night before – easy and resourceful.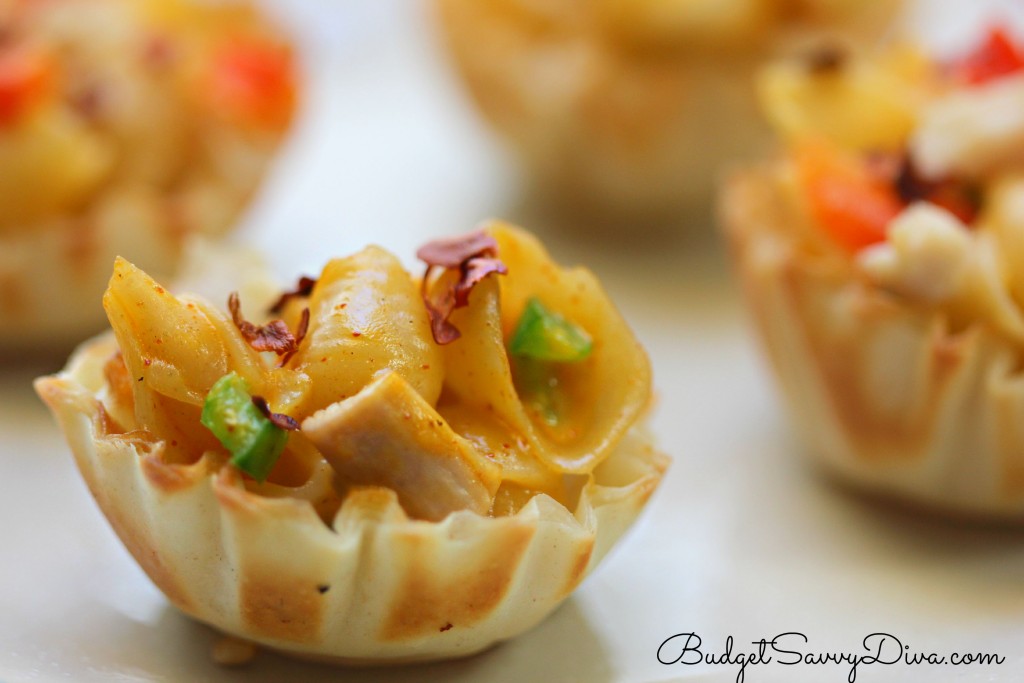 How yummy does this bite look? For what events could you make these VELVEETA Shells and Cheese Bold Bites? Big Game Day or Tailgating? They could even be perfect for an after-school snack.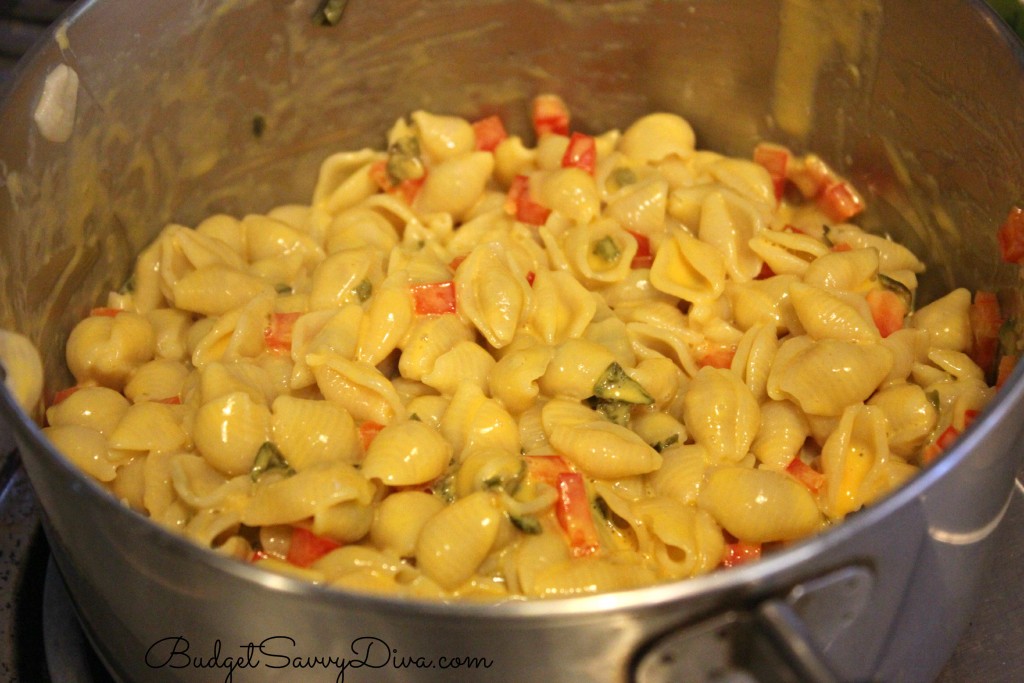 For the VELVEETA Shells and Cheese Bold Chipotle, I added red bell pepper with a little green bell pepper.
I made the VELVEETA Shells and Cheese Bold Chipotle according to the box instructions and added 1/2 cup of red pepper diced and 1/4 cup of green pepper diced.
Mixed well and spooned about 1 tablespoon into each shell.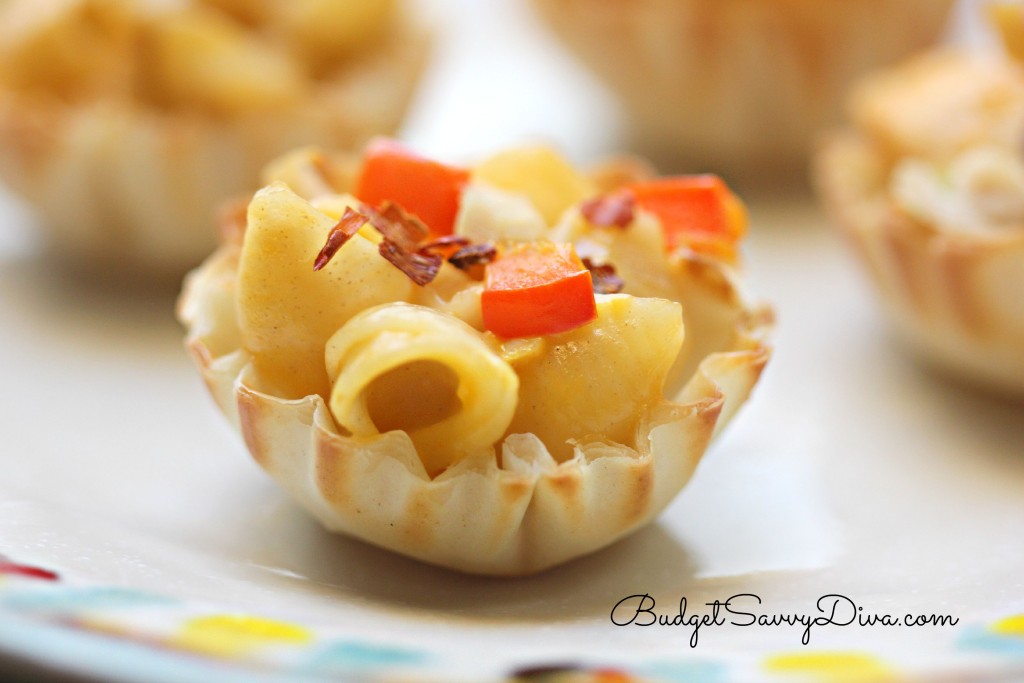 You can add cooked meat to this dish – I think chicken or steak would be great just make sure to chop the meat small enough.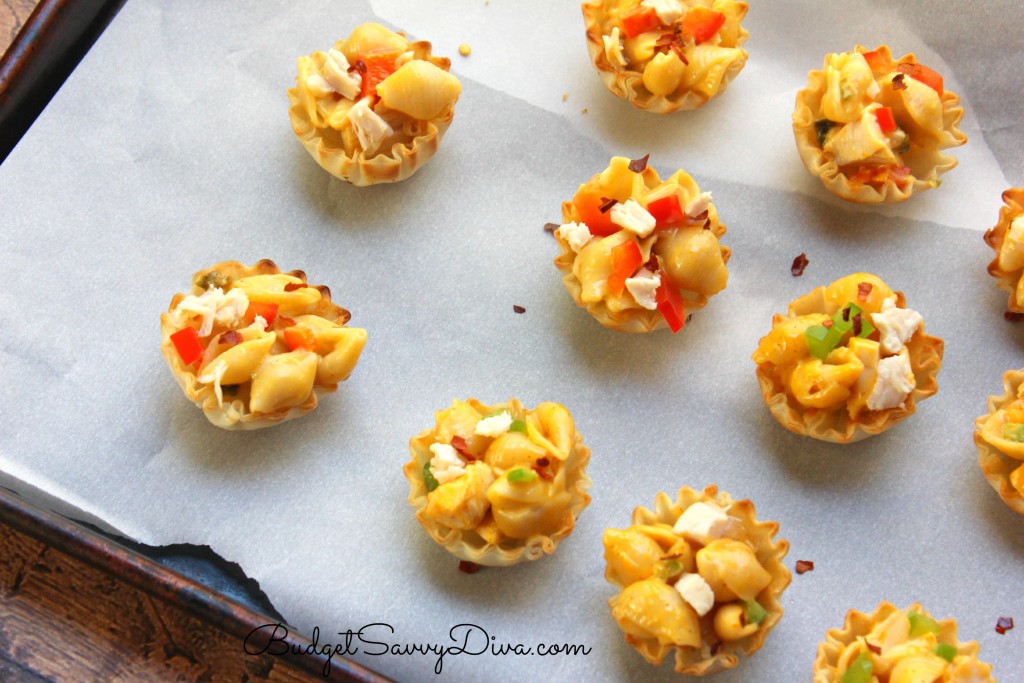 I really hope you try these Cheesy Bold Bites Recipe.
Disclosure – have been selected by Kraft Heinz Company to be a spokesperson for VELVEETA Shells Cheese Bold. But all the thoughts and opinions are my own.