How to Make a Terrarium Christmas Ornament

Christmas is HERE. I could not be anymore excited than I am right now. This is the first year in a new house and I really wanted to get crafty. I am a huge fan of Terrariums – I love having them all around the house – but I normally just have boring old plants in them so I thought it would be fun to a hanging ornament.
What is your favorite ornament you have?
Eric and I really do not have any. Like we really need to step up our game – we spent too many years buying them for the dollar store. This year we changed all that and are buying Christmas items that will stand for the next 20 years.
This is what I used for the Terrarium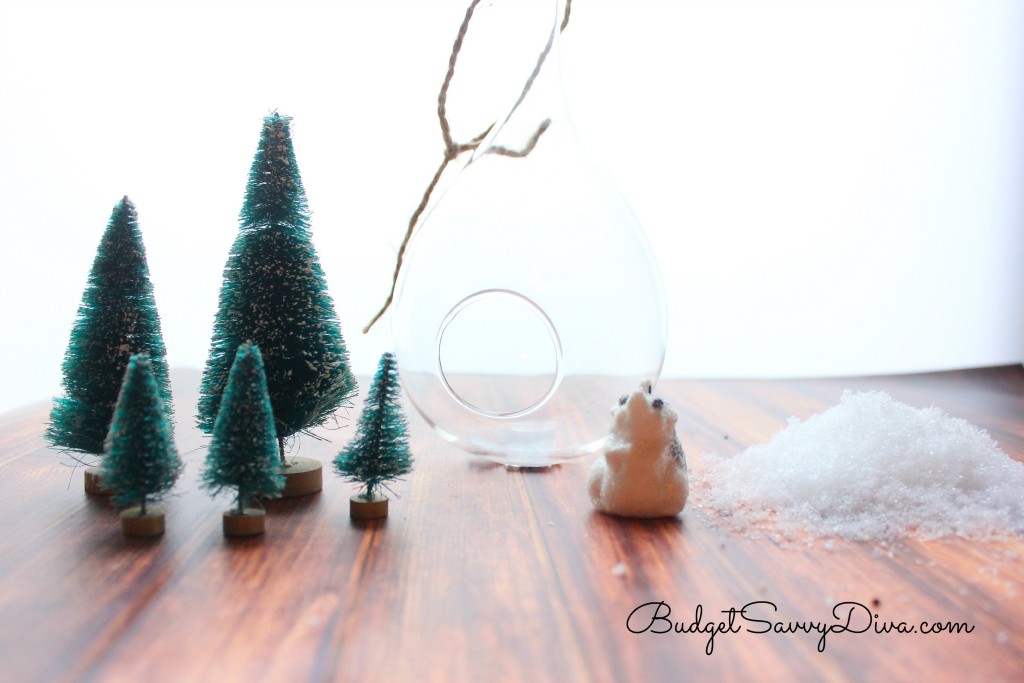 I went to my local craft store and bought mini trees and mini woodlands creature this awesome fake snow that I am using throughout the house
I found the glass Terrarium at the craft store as well – it was on sale for $5 – the whole craft cost about $10 to make and it really makes the tree look mighty cute!
If you are going at add the snow – you want to fill the snow all the way to up the hole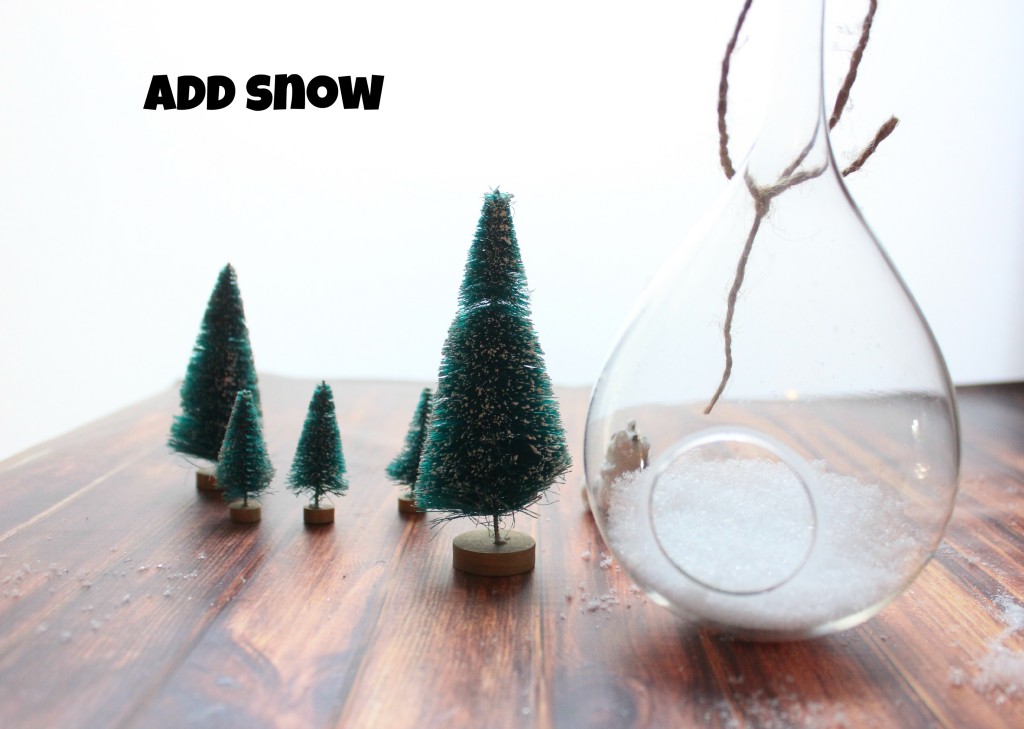 Then I simply added the trees and creature through the hole in the Terrarium. I use a tweezers to get everything into place – I make sure to use the snow to weigh down the objects so they do not fall over.  You could use glue or tape to set everything into place – I am hoping to use glue to make sure I can use this ornament year after year
I would like to make a couple more for the rest of the living room!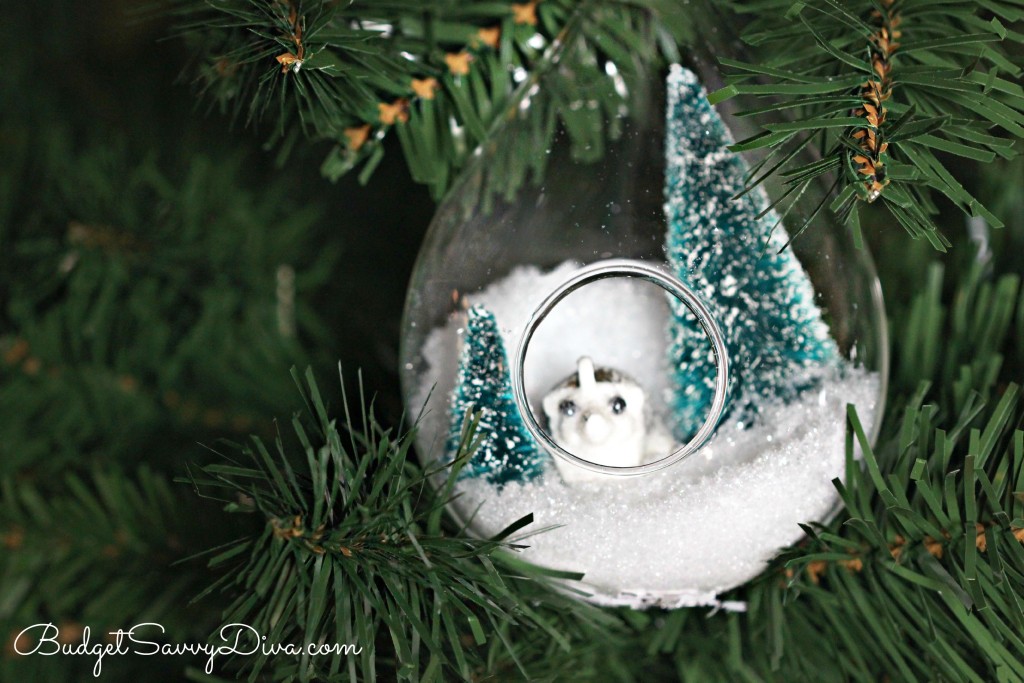 Please comment if you would like to see more crafts from me 🙂
I really hope you enjoy this craft!