How To Decorate A Half Bath
This shop has been compensated by Collective Bias, Inc. and its advertiser. All opinions are mine alone. #CleanRippleStyle #CollectiveBias

I am constantly hosting functions at my house meaning my half bath off of the kitchen and living room gets used frequently. Since it is such a small area I struggled to figure out a way decorate it. After some work I found something that worked and I wanted to share it with you so you can re-decorate your half-bath as well.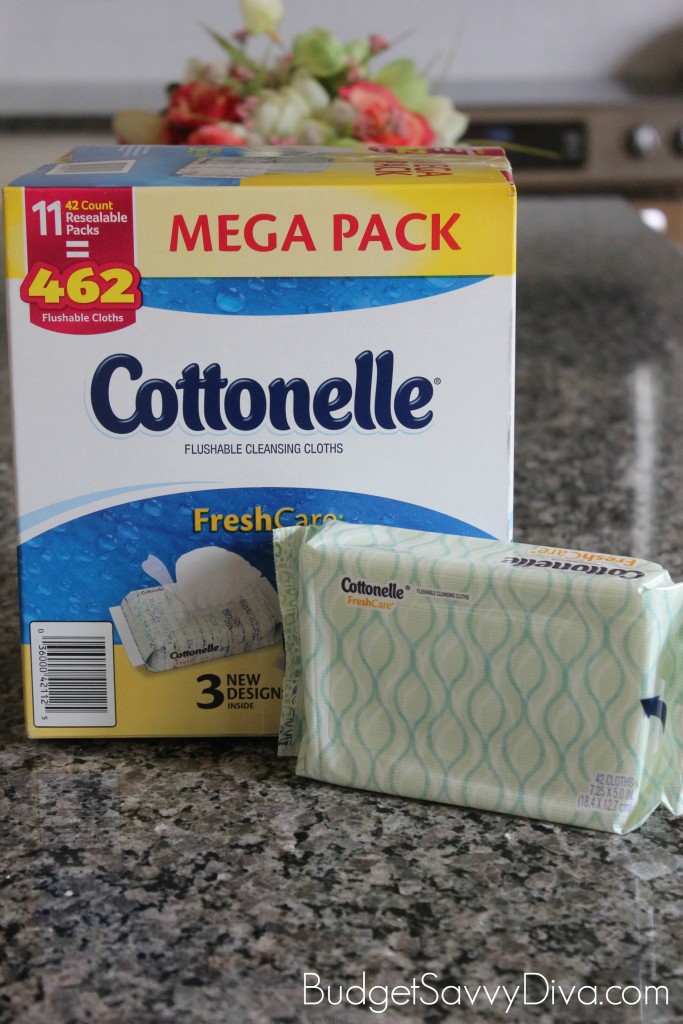 I wanted to keep the area well decorated but I wanted to also do something a little "extra" for my guests by providing them with Cottonelle® Fresh Care* Flushable Cleansing Cloths. These cloths are my newest obsession. I love to keep a pack in my purse so I have them on hand. These cloths are flushable – they break up after flushing which translate to sewer and septic-safe. Plus they are alcohol-free. I love providing them for my guests – just an extra special treat.
I went to Sam's Club to pick up Cottonelle® Fresh Care* Flushable Cleansing Cloths.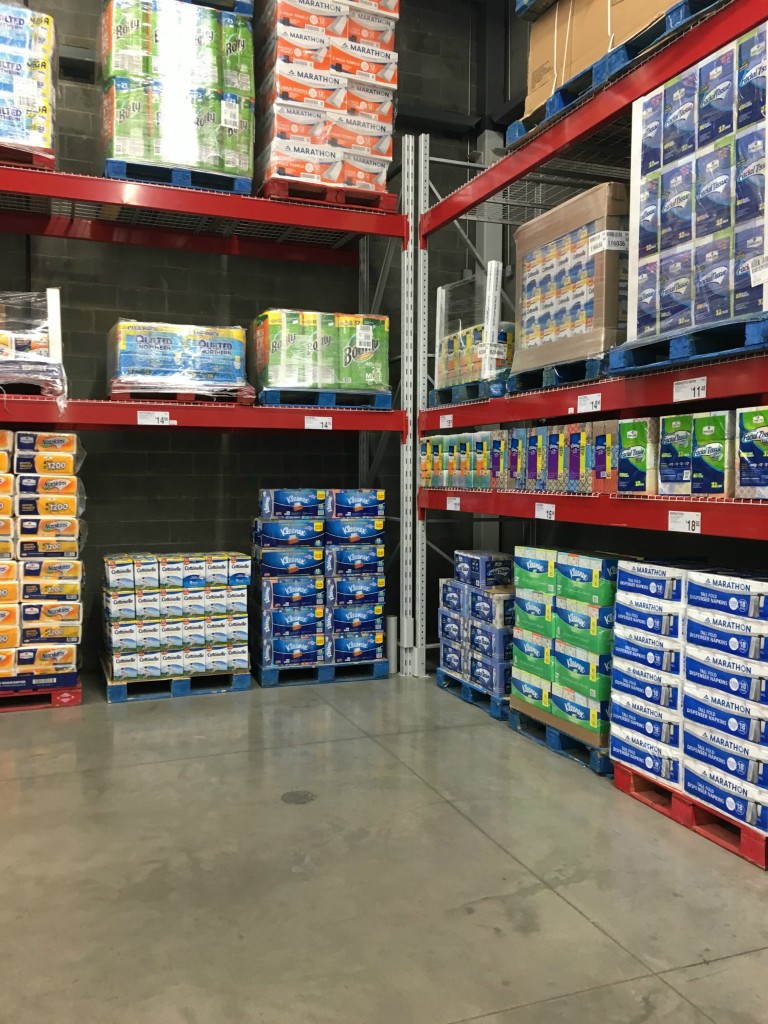 When thinking about designing there are a few rules that I found that are helpful and will give you ideal results.
Here is the before picture of the bathroom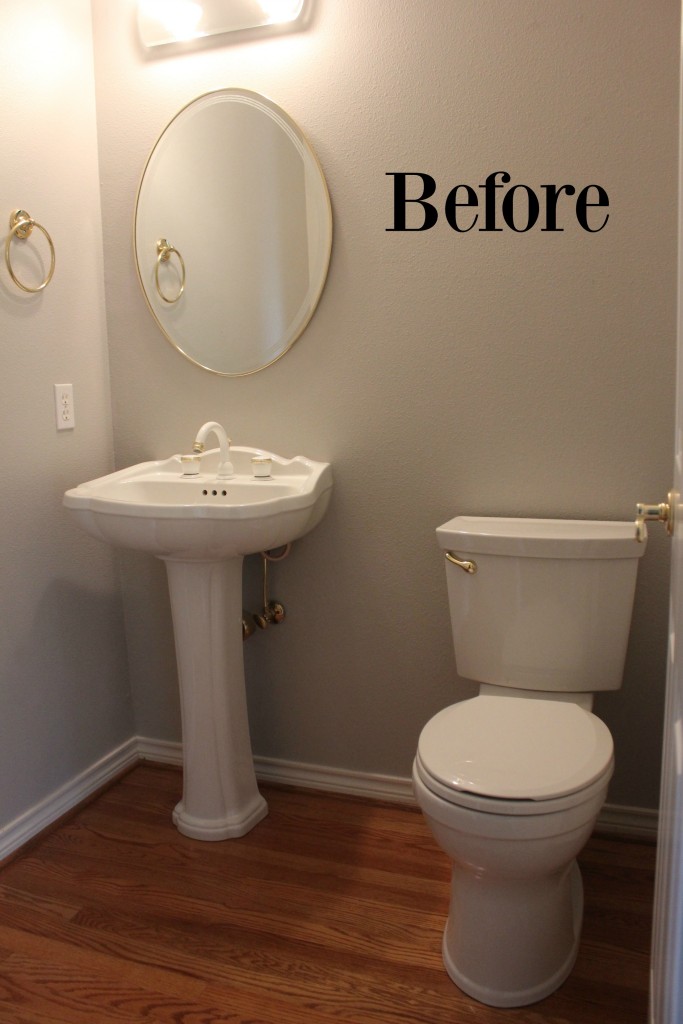 This is how I re-decorated the half bathroom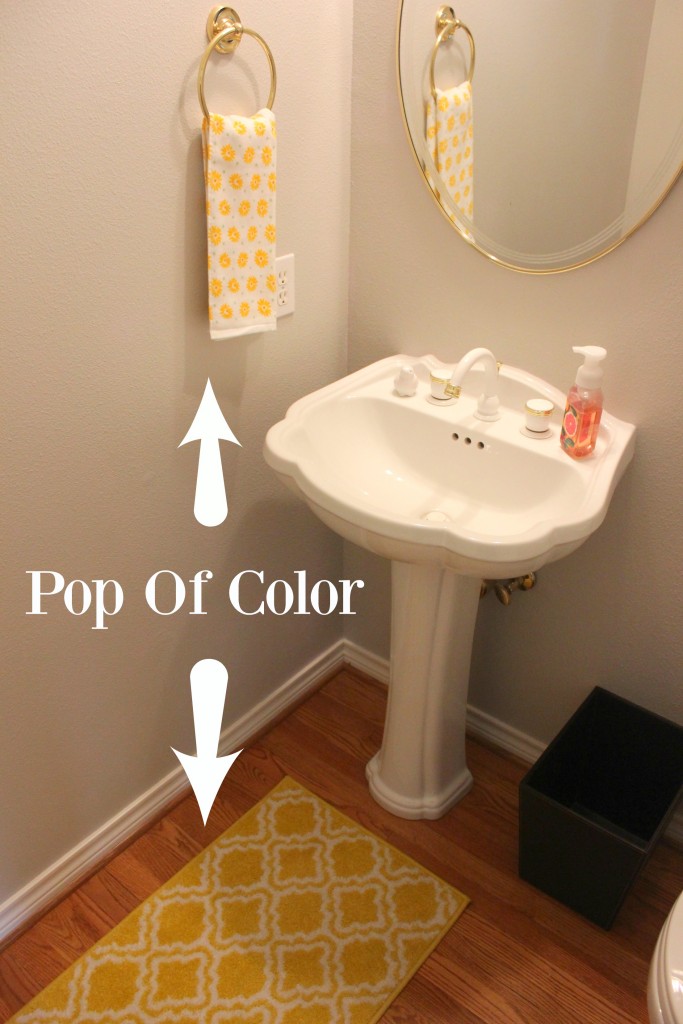 Color Coordination – Look for the main colors or color you want to highlight. For this bathroom there is gold throughout so I wanted to make sure yellow would be my highlight color. I went to my local store and picked up a simple yellow rug to bring unity of the color. I also included some pops of blue since the wall is a light gray blue.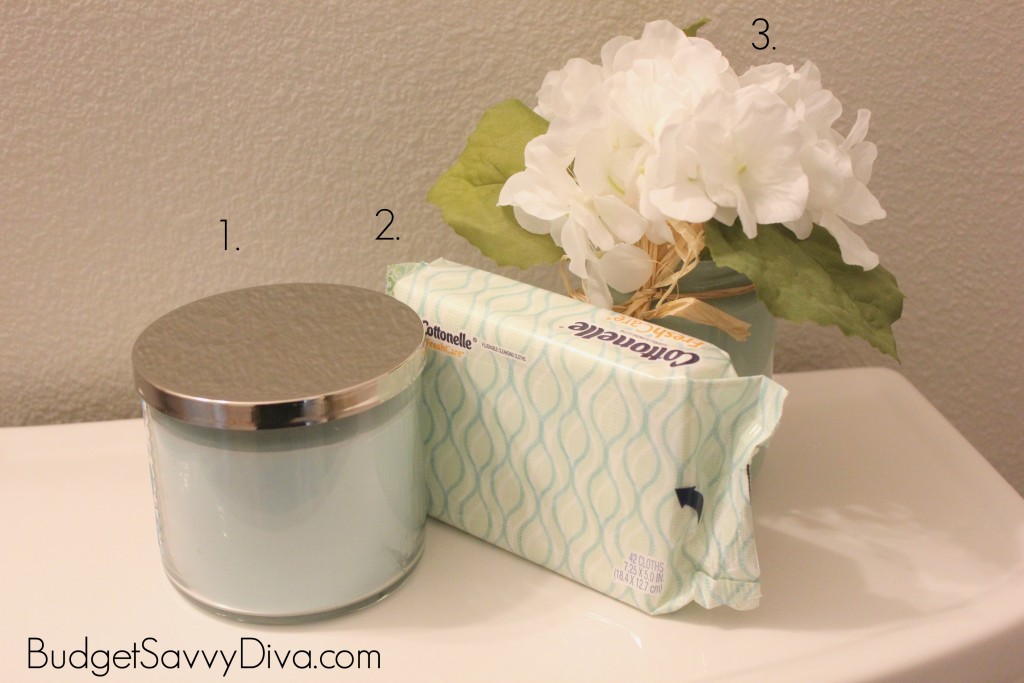 Odd Numbers  – I know this one might sound odd but odd number of items are visually appealing. Just like even numbers create symmetry odd number of items create interest. This is a easy way to create "life" into your space.
Heights – Make sure when you are choosing your three items make sure to choose they are different heights – again this is to create interest.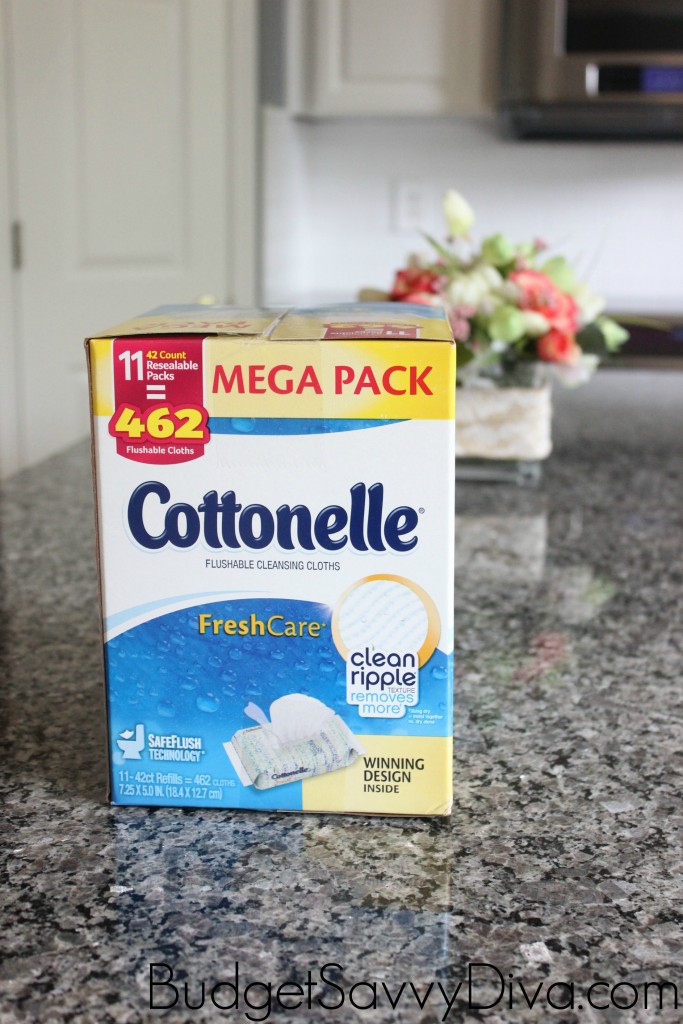 Something Special – Make sure to add something like Cottonelle® Fresh Care* Flushable Cleansing Cloths ( they can even be part of the decor) to make your guests feel extra special.
Less is more – Because it is a small space I try and leave limit the amount of items in the bathroom ( like toilet cleaning equipment and such).
Here is the final look of my re-decorated the half bathroom