Tips for Saving Money on Your Next BBQ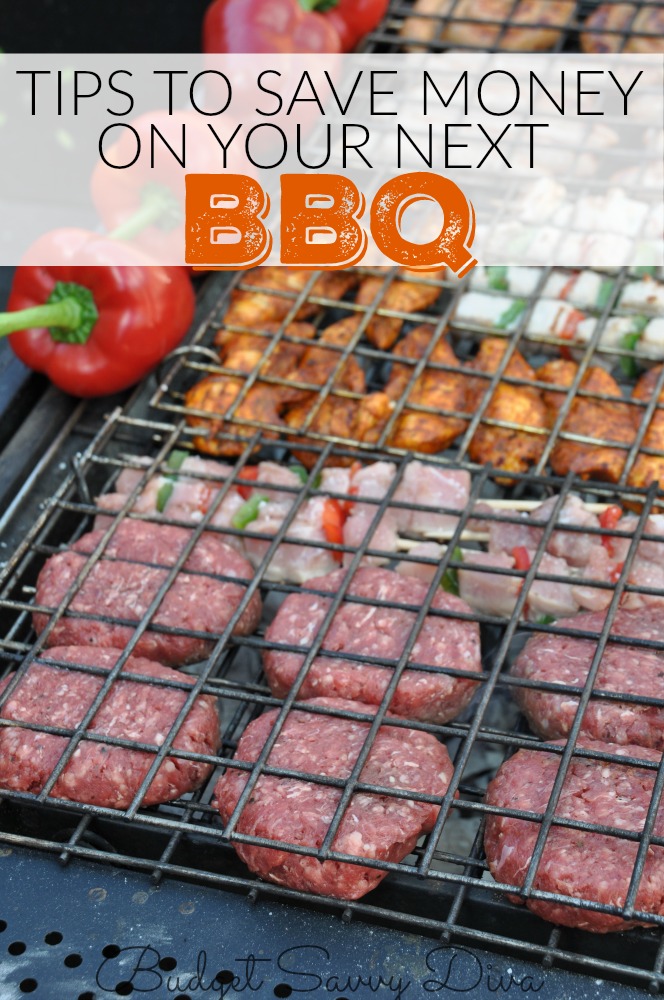 When I heard that we were getting an early spring this year, I was ecstatic. While my state doesn't get quite as coldly bitter as some states, the temperatures do tend to drop to uncomfortable levels and the people here are often heard telling one another how much they miss the warmer weather. I think a lot of cold weather fans feel the same way after a long winter, no matter how much they welcome the cold as respite from the sweltering heat of summer. After hearing that spring was coming early this year I immediately started daydreaming of all the things we could do with the warm weather. Trips to our local parks, swimming in the beautiful lakes, venturing out on walks around our neighborhood; there was no end to the possibilities. One thing that I definitely couldn't wait to put together for our friends and family is a backyard BBQ. It feels like so long since we've had one but welcoming in the warm weather seemed like a perfect excuse to throw one together.
As eager as I was to start planning for our next BBQ I knew I needed to put the brakes on a bit and plan carefully. If you've ever planned a BBQ then I'm sure you know all too well how quickly the cost of feeding a horde of hungry folks can get. Taking our budget into account, I decided to do a little poking around the internet to see if I could find any nifty tricks to cutting the cost of planning a BBQ. Fortunately for me, I wasn't disappointed; it seemed like there was no end to the helpful articles that outlined how to throw a good backyard barbecue without breaking the bank. Since I know how popular barbecue's are with everyone when the weather is right, I'd love to share my findings with my readers so that you may also reap the benefits of throwing a memorable party without spending a fortune on supplies.
Choose your grill wisely. If you haven't already bought a grill, it's important to choose wisely when it comes time for this purchase. While a charcoal grill usually costs less initially, it's important to take into consideration how often you plan to use it. If you plan to use it often then the price can really add up but although a gas grill can cost more initially, propane is actually the cheaper way to grill if you use it more often rather than having to buy charcoal or wood chips which can be pretty expensive if you use them more.
Only buy what you need tool wise. While that shiny new BBQ tool set might look alluring, you should ask yourself if you really need it. It is important to have grilling gloves – so make sure to get a good pair. Sure, the tools included in kits these days are pretty nifty but in all honesty you can get the same results using the utensils you already have in your kitchen.
Choose cheaper cuts of meat. Every BBQ that I've ever hosted or been to has had an impressive guest list. All of our closest friends usually show up and more likely than not they've got a family in tow. That's a lot of mouths to feed. So, when you're standing in front of the meat case in your local grocery store, stay away from the expensive cuts and opt for the cheaper stuff. It tastes every bit as good as the expensive stuff but goes further and you get more for your buck that way.
 Put a new spin on old favorites. This is one of my favorite ideas that I came across, actually. You can combine favorites like beef and lamb to make a new burger that your crowd is sure to love. Another idea would be to do stuffed burgers where you mix in onions, jalapenos, cheese, etc. into your burgers. I even found a recipe that suggested slicing your hotdogs in half and filling them with cheese right before serving. There are so many ideas that you can use that don't cost an arm and a leg and keeps your favorite menu items on the menu by sprucing them up a bit.
Invite your guests to bring a dish of their own. A potluck style BBQ is a great way to save on your event. Pick a few dishes that you'll want to contribute and then ask your guests if they'd like to bring a dish of their own to share with the party. This is the best way to save yourself a pretty penny and allows your friends to show off their culinary prowess.
Ask guests to bring their choice of drinks. Similar to the potluck option above, this is a great way to save money while also giving your guests the option to choose the drinks that suit them best. It also cuts out the guess work of having to browse through your soda isle trying to choose drinks that are suited to everyone.
Avoid pre-prepared foods. That container of potato salad might look delicious and you could maybe justify buying it by reasoning that you won't have to cook as much but if you check out the price tag you might see how preparing your own dishes is the more budget friendly option. Often times pre-prepared food costs more to buy than actually buying the ingredients and cooking it up yourself.
Like so many of my readers, I just can't wait to get my ducks in a row so I can let my friends know there's a BBQ in the making. When I found these nifty tips on how to cut the costs of the otherwise pricey gathering, I was thrilled and plan to implement these helpful tips into my next shopping trip when I'm getting the ingredients for the big day!