Tomato Basil Chicken Pasta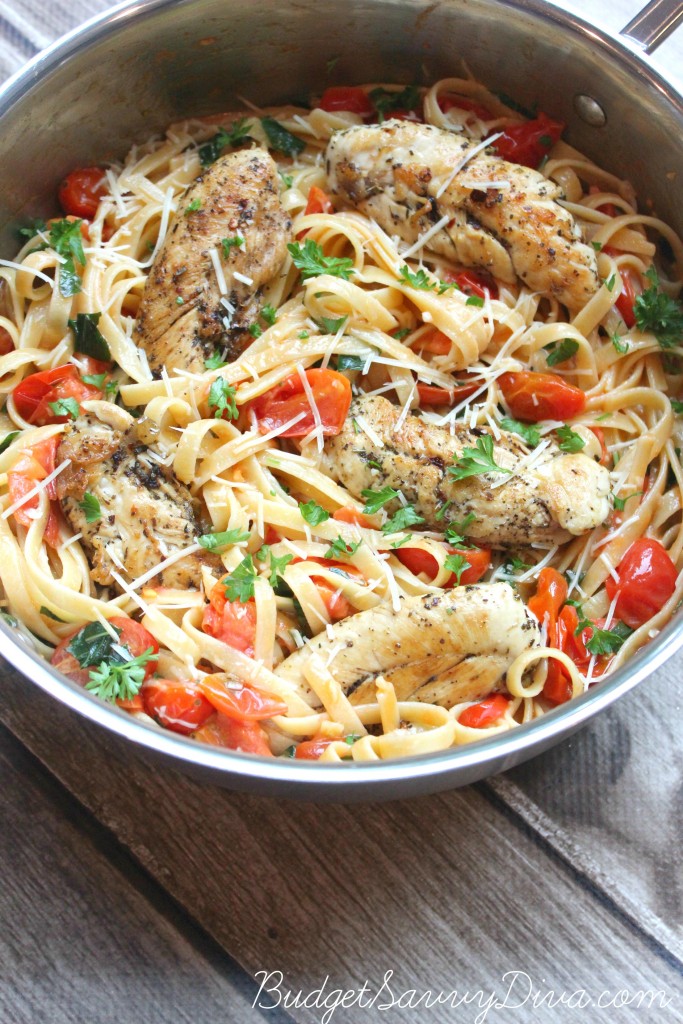 I am on a pasta kick lately and I do not see it ending anytime soon. Though this week at home I am trying to use potatoes as much as possible to change things up. This dish is perfect for everyone in your family to enjoy.
When I make this dish for Eric – we have leftovers ( the dish is really meant for 4 ) and it always reheats extremely well which makes me happy because I do not have to make Eric a lunch for work.
To make this dish gluten free all you have to do is use gluten free pasta 🙂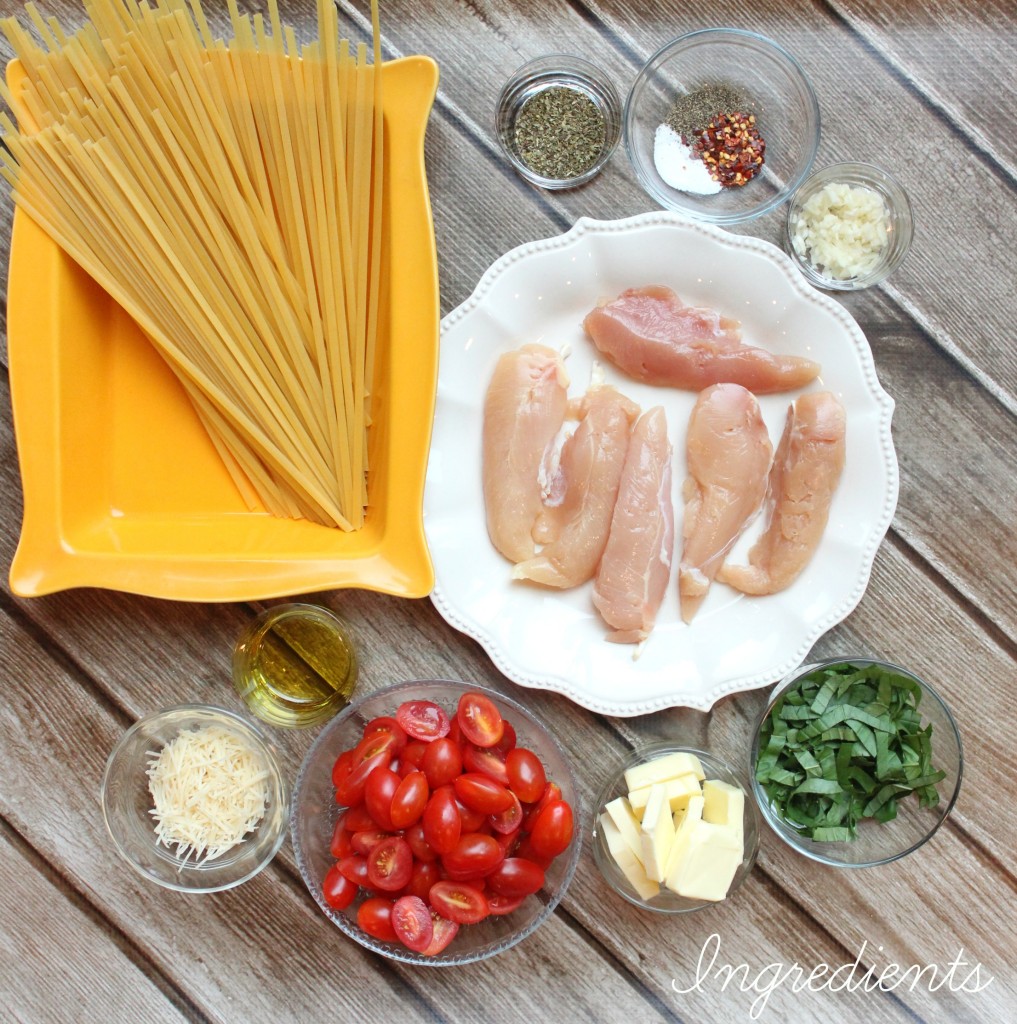 Feel free to add in anything else you might like – spinach would be a great option.
My dad and I made this recipe together – here he is starting the water for the pasta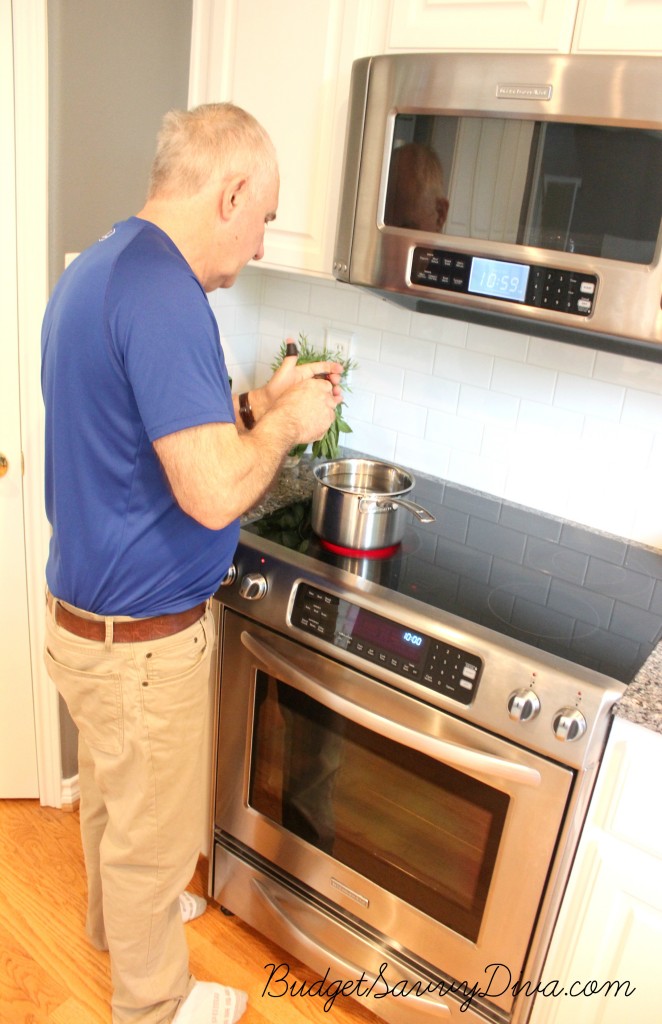 This recipe is super easy – when you cook the tomatoes they are going to release liquid which is going to mix with the oil and other ingredients making a very light sauce.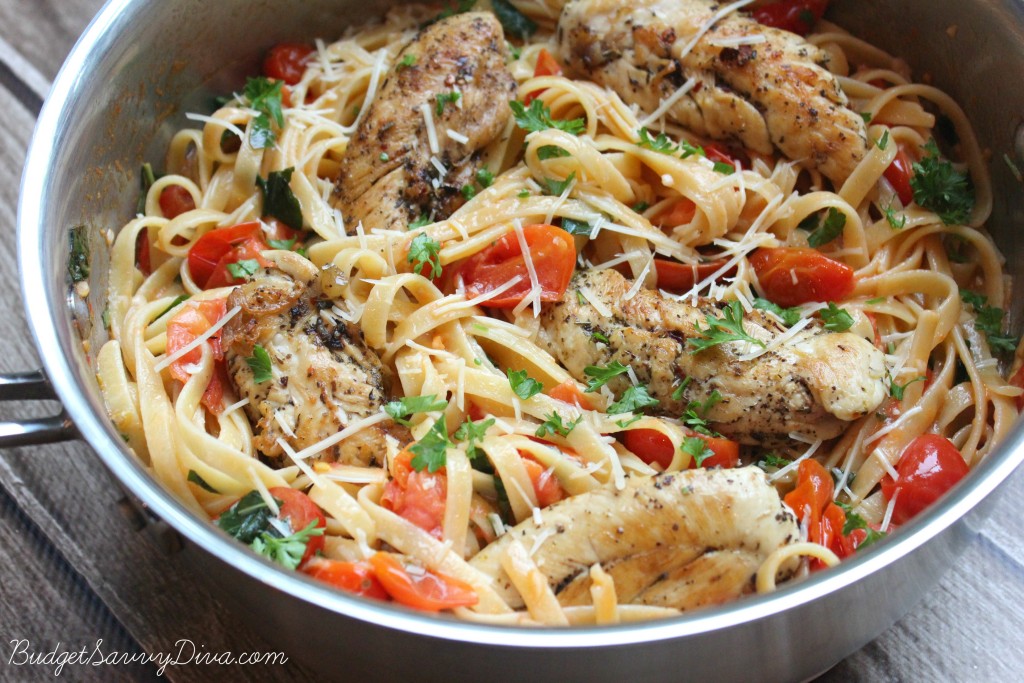 If you do make my Tomato Basil Chicken Pasta please make sure and let me know what you thought 🙂 I really think you are going to love it.
I finished off the dish with fresh parsley from the garden – parsley is extremely easy to grow and I highly suggest you do ( it can really help finish a dish)

Tomato Basil Chicken Pasta
Ingredients
10 Ounces of Pasta
1 Pound of Chicken Breast Tenders
1½ Tablespoons of Italian Seasoning
½ Teaspoon of Salt
½ Teaspoon of Pepper
½ Teaspoon of Red Pepper Flakes
1 Tablespoon of Olive oil
2 Cloves of Garlic, Minced
2 Cups of Cherry Tomatoes, halved
1 Cup of Basil - Chopped Well
½ Cup of Butter
½ Cup of Parmesan Cheese
Instructions
Cook the pasta according to the instructions on the box
Season chicken with salt, pepper, and Italian seasoning
In a skillet over medium heat cook chicken - set aside - add in garlic, tomatoes, basil, and red pepper flakes - cook for 5 minutes
In the skillet add in butter and Parmesan cheese - Add in pasta and chicken - heat through
Serve
Recipe is adapted from HERE