Beefy Macaroni and Cheese Casserole Recipe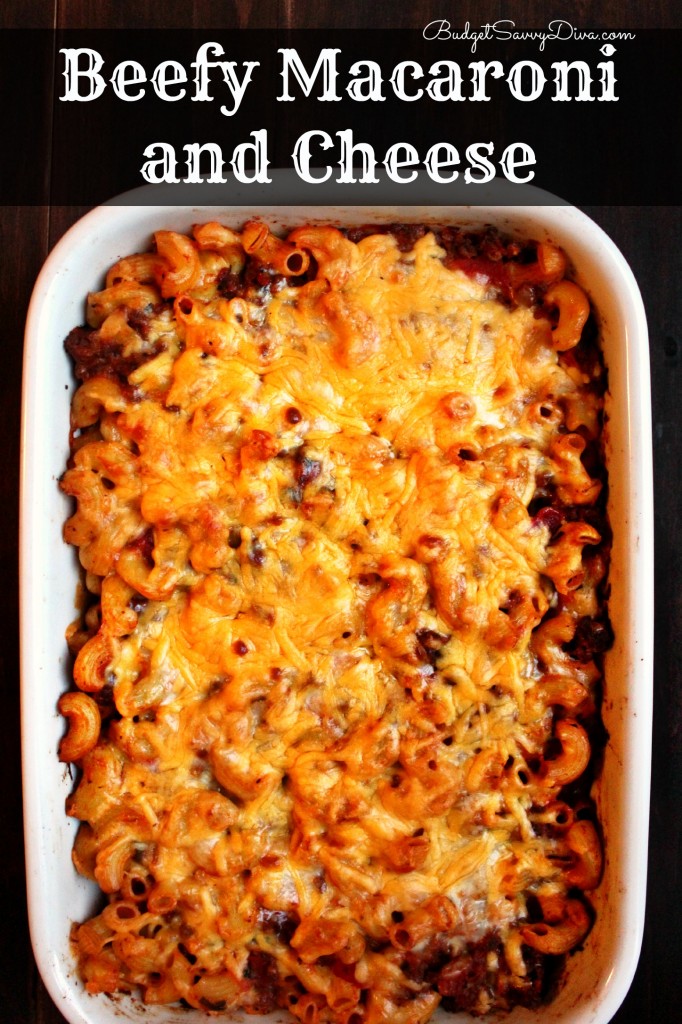 Make sure to REPIN this recipe 🙂
There is something perfect about meaty cheesy pasta goodness.
It is really hard to go wrong when you throw those ingredients together into a casserole dish – for this recipe I really wanted to make it extremely simple in measurements ( like 1 pound of pasta) as well as frugal
We actually enjoyed the casserole you see above at my husband's birthday party and everyone loved it 🙂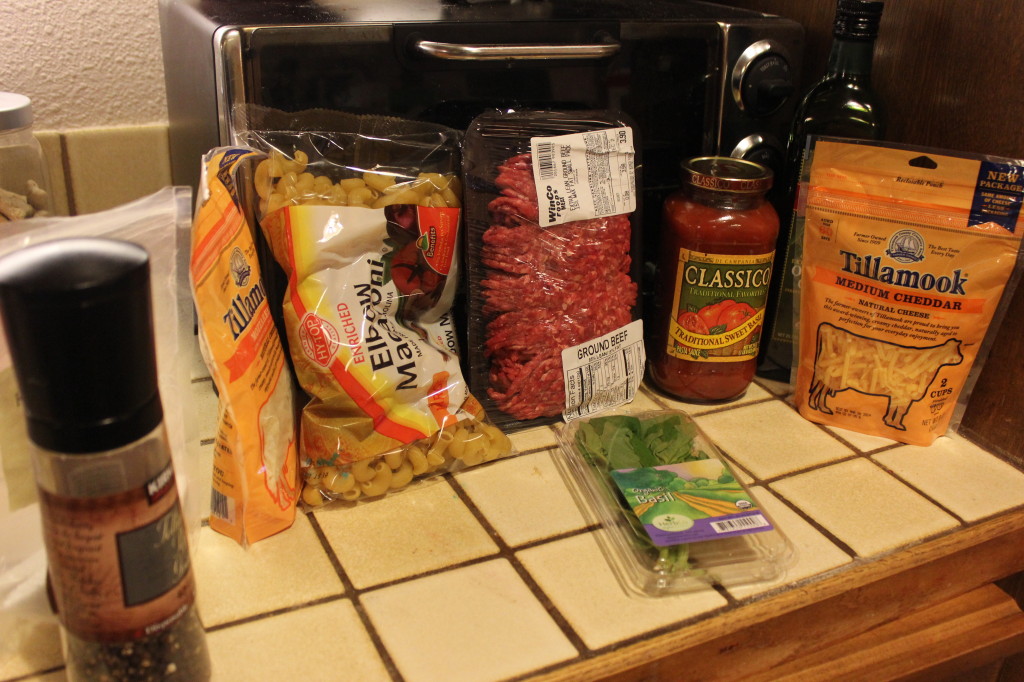 Everything you need is above — the "secret" okay not so "secret" ingredient is fresh basil — I remember as a kid loving to pick fresh basil and smell it because it reminded me of pasta dinners my family made.
This dish can be made gluten – free if you exchange the pasta for gluten – free pasta – I highly suggest Mrs.Leepers gluten – free pasta it is my favorite 🙂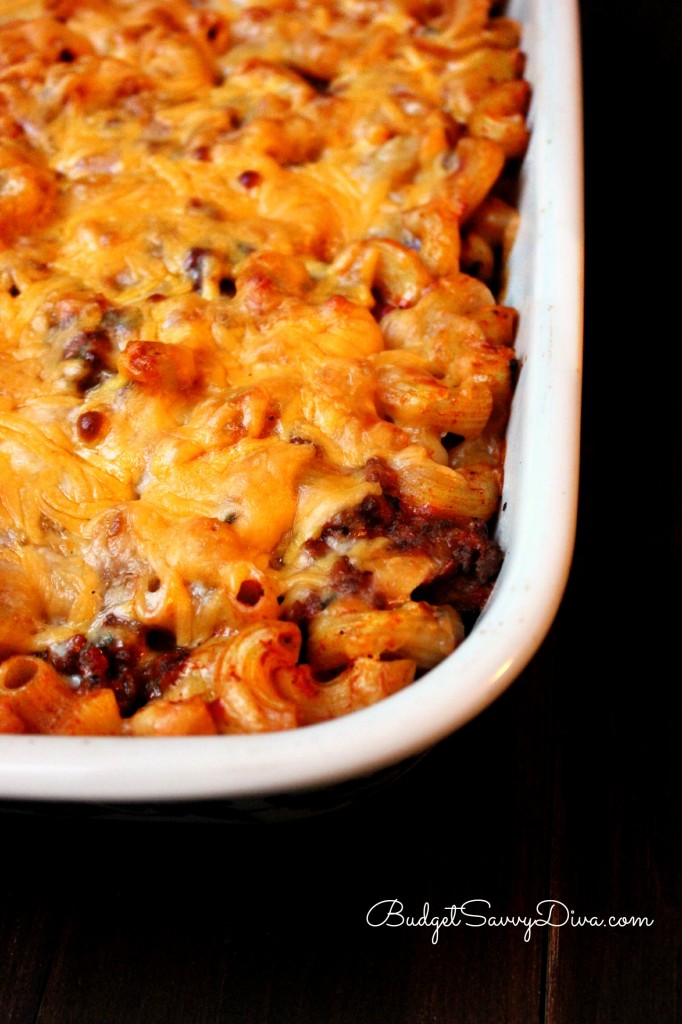 You know when you make a good dinner when no one is talking at the dinner table – have you ever noticed that?
My family devoured the casserole in one sitting 🙂 You can choose a different type of pasta but I thought macaroni would be the perfect size – especially the ridges on the pasta it just captures that sauce ( which is something my dad mentions every time we use that type of pasta 😉 )
Here is a VERY BLURRY picture of my husband getting a piece of the casserole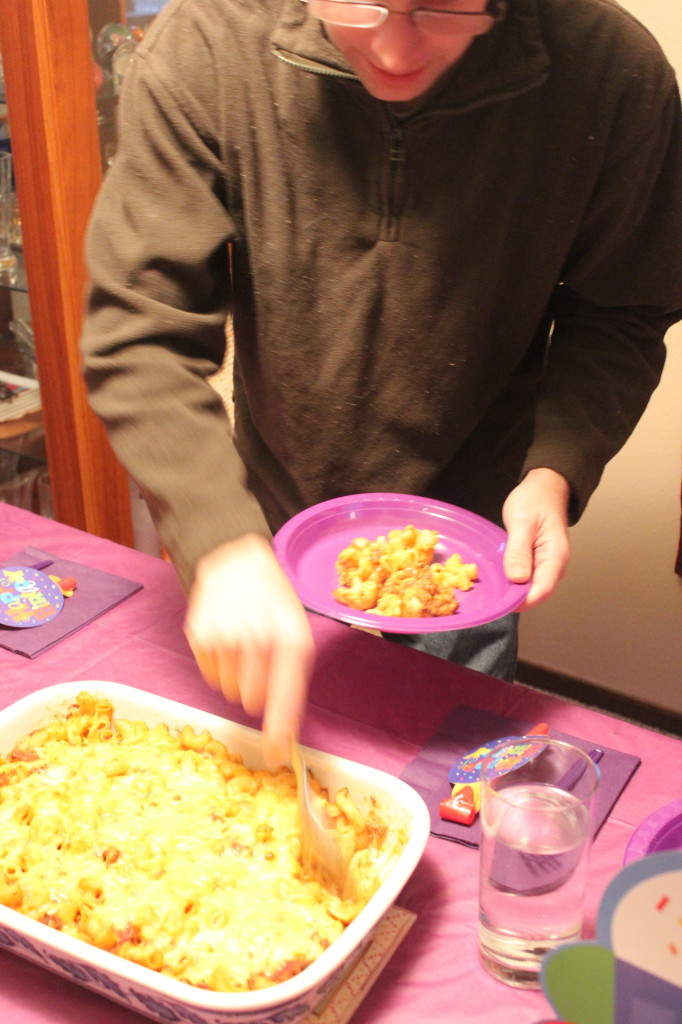 I think the final cost of the casserole was under $6 which is pretty rockin for 6 servings – though my husband ate about 3 servings himself ( I do not know how he does it )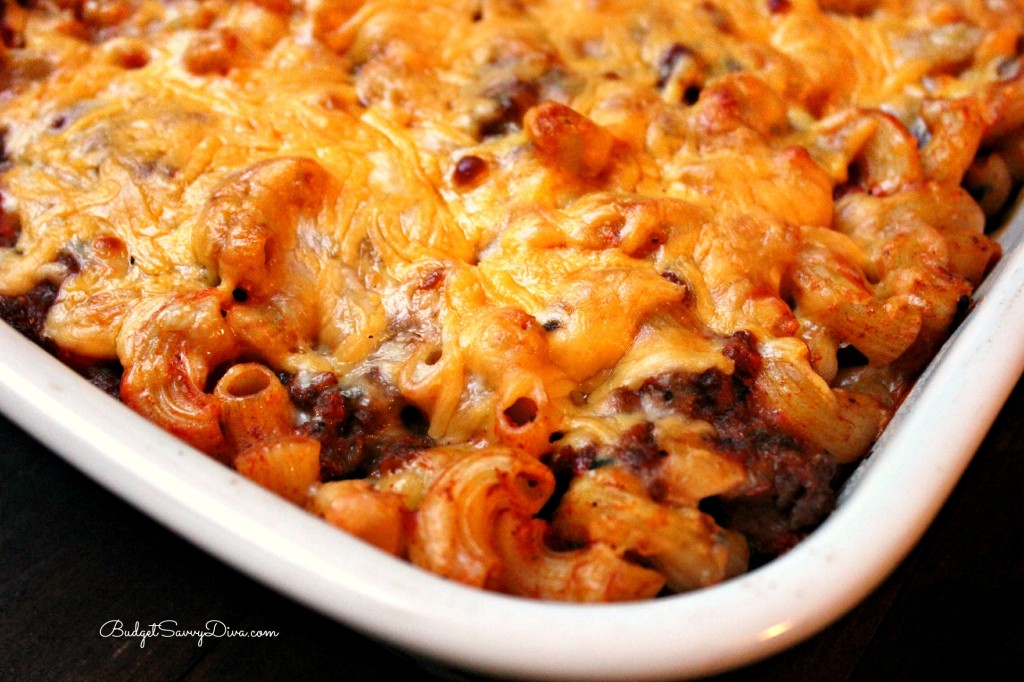 Yum Yum Yum
I really hope you make this recipe and if you do please make sure to comment on this post how you liked it – I love to hear back from you guys!
Love You!
Beefy Macaroni and Cheese Casserole
Ingredients
24 ounces of your favorite pasta sauce
⅓ Cup of basil - thinly sliced
1 pound of pasta ( cooked)
1 of beef - cooked and drained
Salt and Pepper
2 Cups of Medium Cheddar
2 Cups of Mozzerella
Instructions
Preheat oven to 375
In a LARGE skillet over medium heat combine the following - pasta, basil, sauce, beef, 2 cups of mozzerella, 1 cup of cheddar, healthy amount of salt and pepper - - mix until all the cheese is melted
Spread into a 9x13 casserole dish - sprinkle the 1 cup of cheddar cheese on top
Bake uncovered for 30 minutes
Enjoy!