Easy Back To School Lunch Options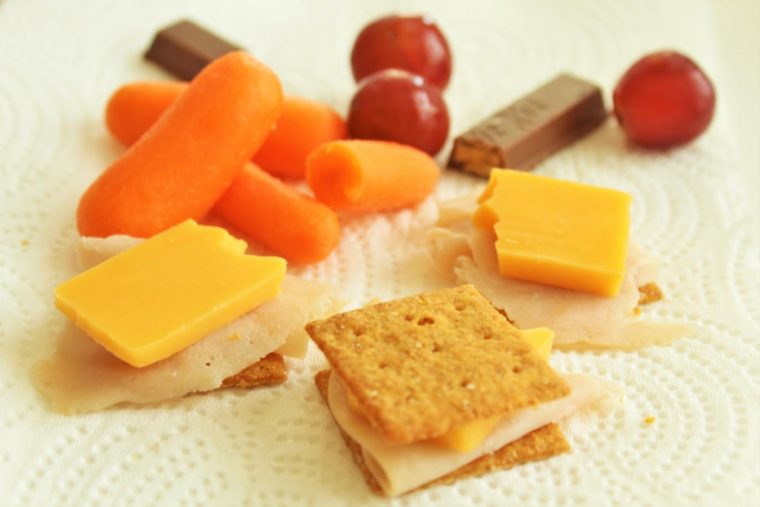 Now that it's back-to-school time, and for many adults back to the daily grind after taking family vacations, there's a lot on our plates. One of the daily tasks that have to get done are packing school lunches for the kids, and packing work lunches for the parents. The three most important things in a on-the-go lunch are that it is: delicious, nutritious, and affordable!
I was determined to accomplish all three of these; I didn't want to feel like I either had to pay high prices at health food stores for lunches, or either pay low prices but have food that wasn't healthy for my family. With busy lives, it's important to make the most of our money AND be healthy and energized. I recently went to the Inglewood, CA Save-A-Lot food store, and was incredibly happy that I was able to accomplish all three of my goals!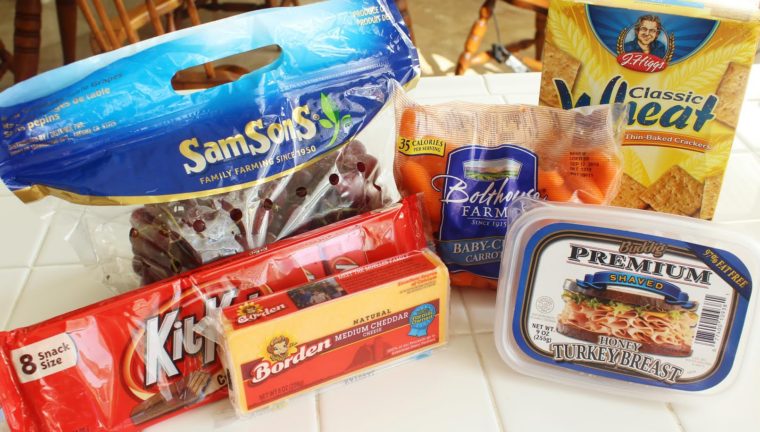 I wanted in one grocery trip to get supplies for ten on-the-go lunches: five lunches for a lunch for my child, and five lunches for my husband to take to work. I purchased foods that were healthy, but were also "kid friendly" to a picky child: Baby carrots, grapes, lunch meat turkey, cheddar cheese, whole wheat crackers, and I also picked up some Kit Kats for a tiny, sweet treat for the perfect finishing touch. I was pleasantly surprised at the affordable prices at Save-A-Lot, this is a breakdown of what I paid (note, different locations prices may vary):
Grapes: $2.31
Carrots: $1.29
Turkey: $2.99
Cheese: $2.00
Crackers: $1.29
Kit Kats: $1.49
Total price: $11.37
Can you believe that? $11.37 bought me TEN lunches! And it had everything you could hope for in a meal to be packed with nutrients: fruit, veggies, whole wheat, lean protein, natural dairy, and then a small, light dessert! And all the ingredients fit perfectly in my on-the-go lunch containers. What was also fantastic about Save-A-Lot food stores is how they have such a wide selection of food. They had a wide produce section, with fresh yet affordable produce. And although I bought their store brand's whole wheat crackers, in almost everything they offer they have the store brand's and name brand's items for you to choose from. Since there is such a wide selection, for the coming weeks of school and work I will have lots of lunch combination options that I can purchase at Save-A-Lot.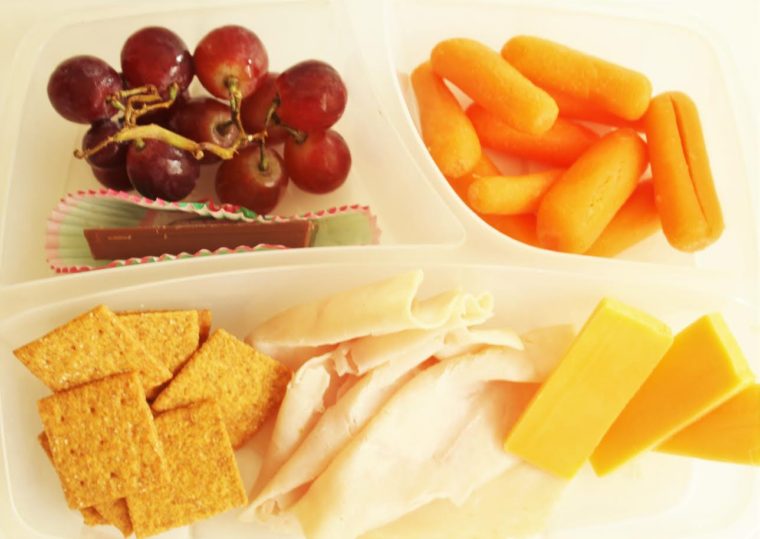 Often times with discount food stores, it can feel that the food doesn't stay fresh long. However, I had these food items in my refrigerator for 5 days (since that's how long it took me to use my food), and my food seemed just as fresh as when I first purchased them, even the grapes!
Save-A-Lot Food Stores have many locations nationwide, you can find your nearest store here
Win a $100 Save-A-Lot Gift Card + Ipad Mini 2? Make sure to join #PackNSnap Sweepstakes!
Here's how to enter:
Step 1: SNAP IT: Take a photo of your back-to-school lunch, breakfast or on-the-go snack
Step 2: SHARE IT: Upload your photo Here or on Instagram, Twitter, or Facebook
Step 3: TAG IT: Make sure to include #PackNSnap to qualify
Sweepstakes runs from 7/27-9/7
I am also running a giveaway – Save-A-Lot Gift Card! TWO readers will win a $25 Save-A-Lot Gift Card each – enter below and good luck! Winner will be contacted ( winner picked at random)
This is a sponsored conversation written by me on behalf of Save-A-Lot. The opinions and text are all mine.