This is a sponsored post written by me on behalf of Tyson Foods, Inc. All ideas, recipes, & opinions are entirely my own.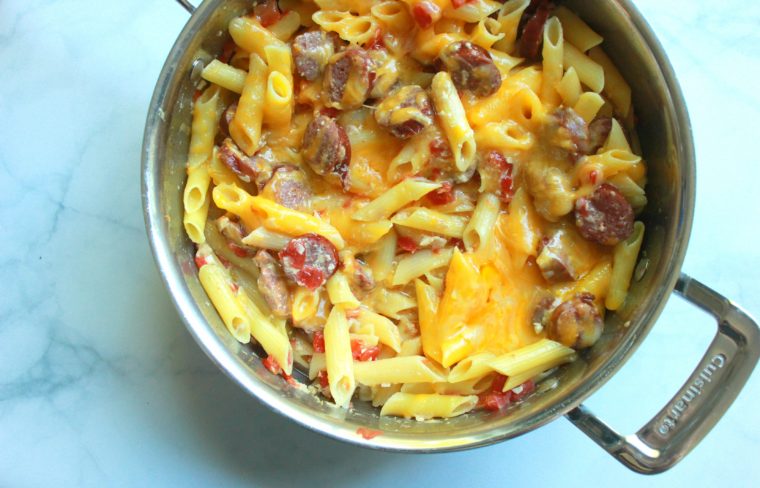 Hi, Ladies! I'm going to show you a quick and easy way to spruce up dinner time for your family. This is a super simple recipe that will help to break up the monotony and treat everyone to something tasty and new! You just need to pick up a few produce items and some Hillshire Farm® smoked sausage at your local Walmart to create an inspiring new dish that is super easy to make.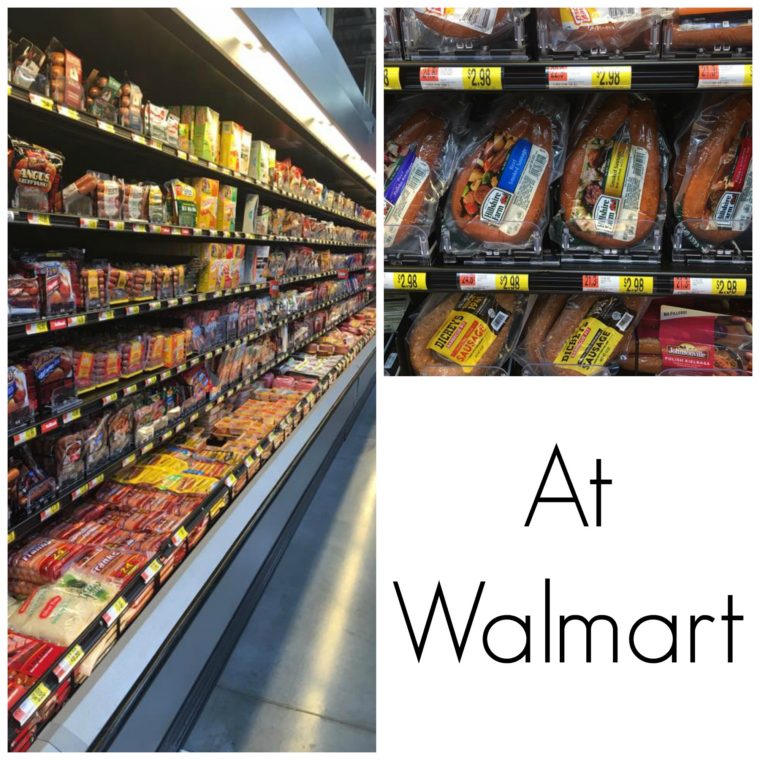 There are lots of ways to use Hillshire Farm smoked sausage for family meal time. My favorite way is to make a casserole and I complimented the premium, high quality meat with a flavor profile that would impress and satisfy my family's palate.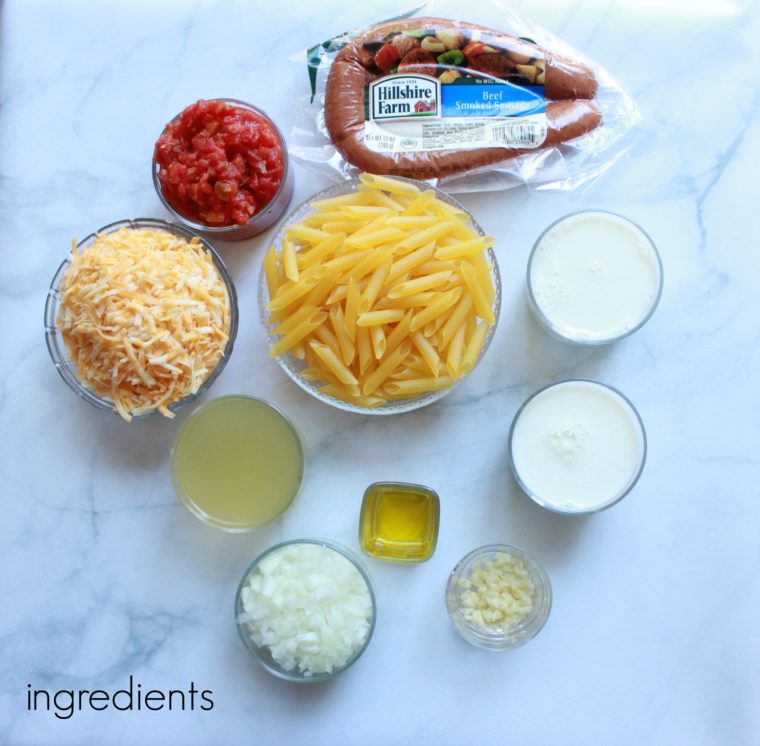 I started with the smoked beef sausage, one of Hillshire Farm's great authentic flavors and I sautéed it with onion in a large, well-oiled skillet. After five minutes, when the sausage had browned and the onion were soft, I added garlic and let the flavor build for about a minute. I then added penne pasta, tomatoes, green chile (to add a little spice), milk and chicken stock. I reduced the heat and let that pasta cook for 8-10 minutes.

When the pasta was nice and tender, I stirred in some shredded colby-jack cheese and let it thicken and cool for about five minutes before serving. It's just twenty minutes to make and it's all in one skillet! Check out how to make it  with this video!

I like preparing food with Hillshire Farm because of the premium quality and authentic flavor. It's Eric's favorite and I like how Hillshire Farm has been family owned for generations. Get more ideas for how to make your family happy with Hillshire Farm smoked sausage here, and check out all the different Hillshire Farm varieties here.
Sausage Skillet Dinner
Ingredients
1 Tablespoon of Olive Oil
1 Hillshire Farm Smoked Sausage
½ Cup of Onions
1 Clove of Garlic, minced
4 Cups of Pasta - Penne
1 Can of Tomatoes with Green Peppers
2 Cups of Milk
¾ Cup of Chicken Stock
2 Cups of Colby/Jack Cheese
Instructions
In a large skillet - heat oil add in onions and Hillshire Farm smoked sausage - cover over medium heat for 5 minutes
Add in garlic - cook for 1 minute
Stir in milk, chicken stock, tomatoes, and pasta
Bring to a boil - cover and reduce heat and cook for 10 minutes
Add in cheese
Cover and cook for 5 more minutes
Enjoy
.