Ultimate Sausage Breakfast Casserole Recipe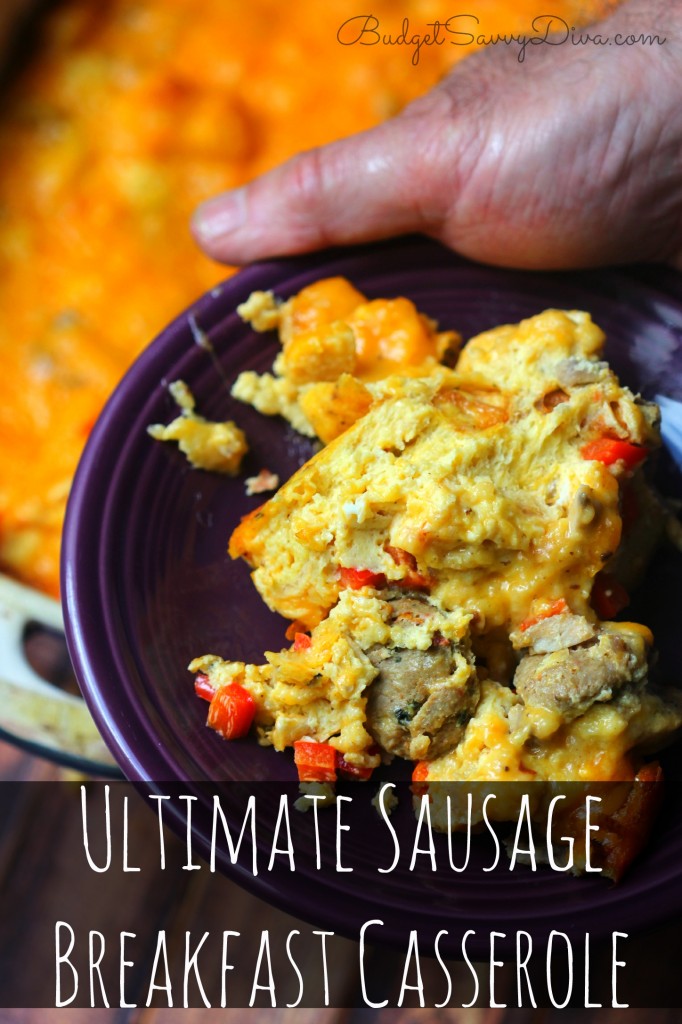 Make sure to REPIN this recipe
One of my favorite things about this time of year is that I always get back into making breakfast casseroles!!!
What I love most about these casseroles is that you can throw a bunch of ingredients together and it always comes out AMAZING
In this recipe I added something special into it — day old bread. I hate having left over bread so I decided to add 2 cups of cut up bread into the dish — basically the bread soaks up the egg mixture and then cooks — so it adds texture and uses up leftover bread — win for everyone 🙂
I am SUPER happy how this recipe turned out — I know you will love it!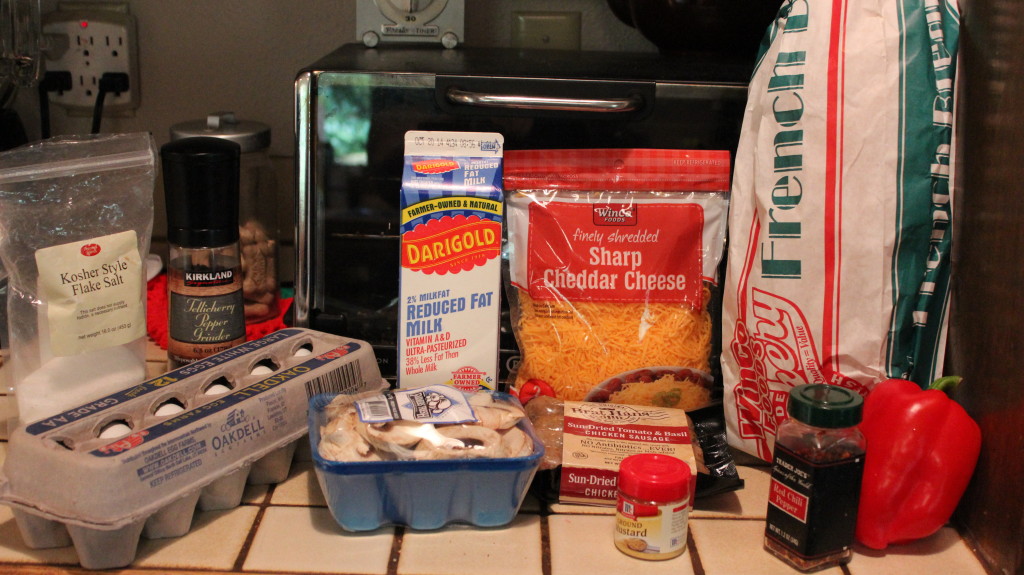 So this is my trick about making casseroles is that the meat I use has to be high quality – so I picked up pretty expensive sausage from Whole Foods — but it really added a lot of flavor to the dish – it was sundried tomato and basil chicken sausage
I also decided to add mushrooms ( even though I do not like them) since my whole family loves them
I also added a little bit of dried mustard — just to give it another level of flavor without a huge impact on the final cost
Here is my Dad cooking up the sausage for the casserole 🙂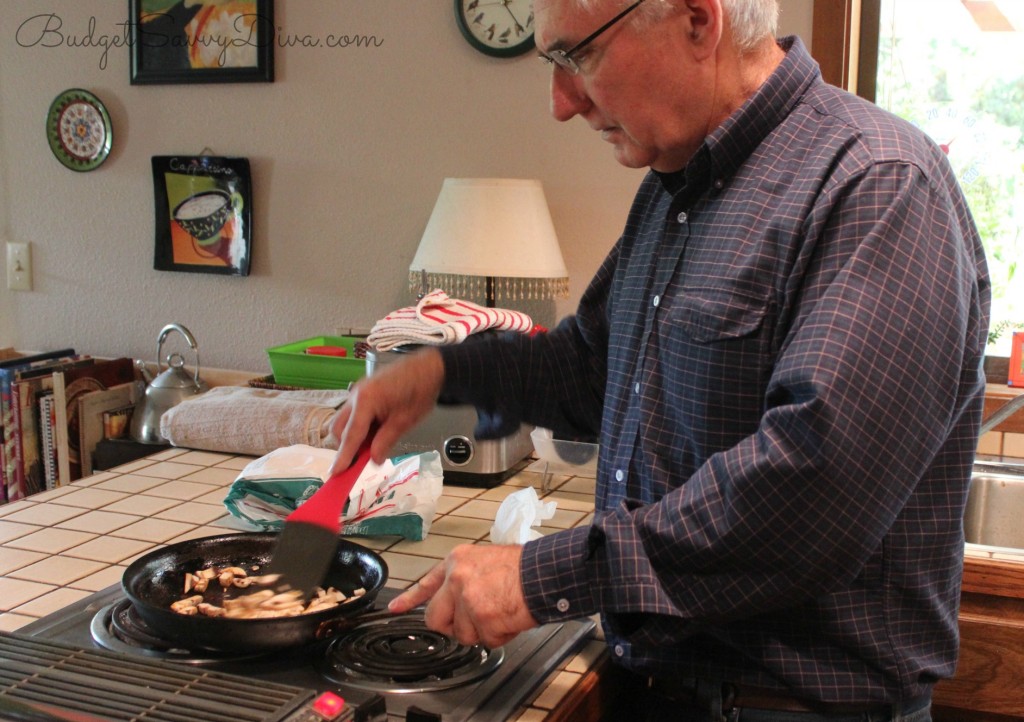 This dish reheats great!!! I love having breakfast for dinner ( plus with leftovers I can take a break from cooking — woot woot ) there are about 8 servings – 12 servings for this casserole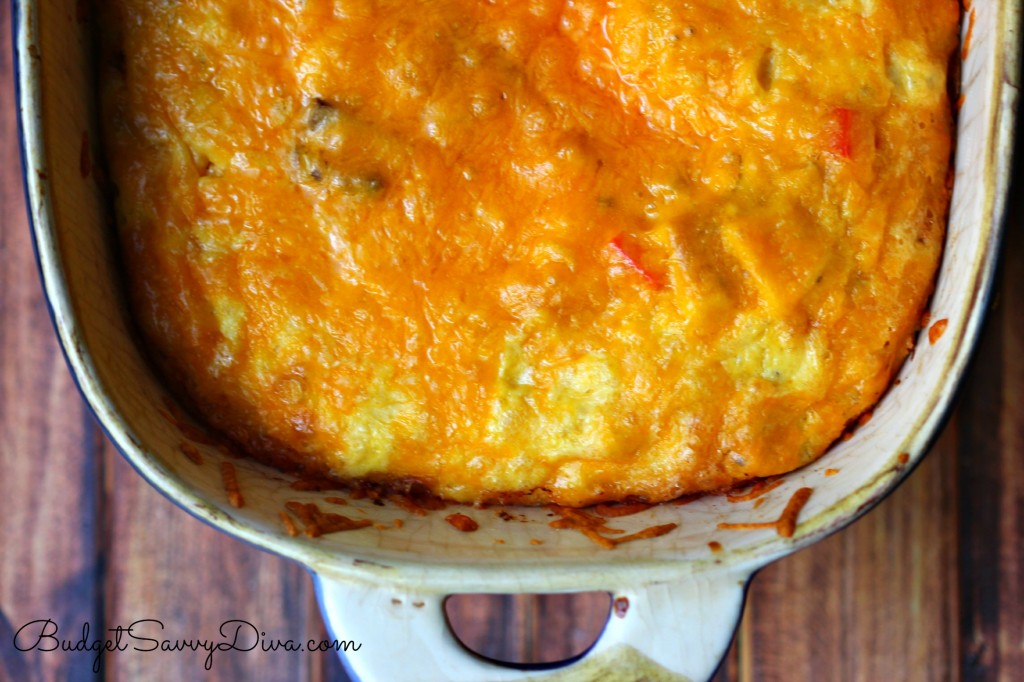 If you do make the Ultimate Sausage Breakfast Casserole Recipe make sure to let us know what you though 🙂
Ultimate Sausage Breakfast Casserole Recipe
Ingredients
10 eggs
2 Cups of Bread - cubed
1 Cup of Mushrooms, diced
2 Cups of Cheddar Cheese
1 Red Bell Pepper - diced
½ tsp of ground mustard
¼ tsp of red pepper flakes
½ tsp of pepper
¼ tsp of salt
1 Cup of Milk
4 Sausage - sliced
Olive oil
Instructions
Preheat oven to 375
In a skillet - cook the sausage over medium heat for 4 minutes
Place sausage on plate
Add a bit of oil - add red bell peppers - cook for 5 minutes - add mushrooms - cook for 2 more minutes
Crack eggs into a large mixing bowl - whisk together - add dried mustard, red pepper flakes, pepper , and salt
Whisk in the milk
Add 1 cup of Cheese - mix
Add bread and the sausage
Finally add in the cooked mushrooms and red peppers
Once mixed place in a large casserole dish --- size will change the cooking time - I used a 8 x6 dish but it is EXTREMELY deep and it took over an hour to cook - if you use a 9x13 - it should take about 45 minutes to cook
Cover the egg mixture with the rest of the cheese
Bake uncovered till cooked ( 9x13 pan = 45 minutes)
Enjoy