Croissant Breakfast Casserole Recipe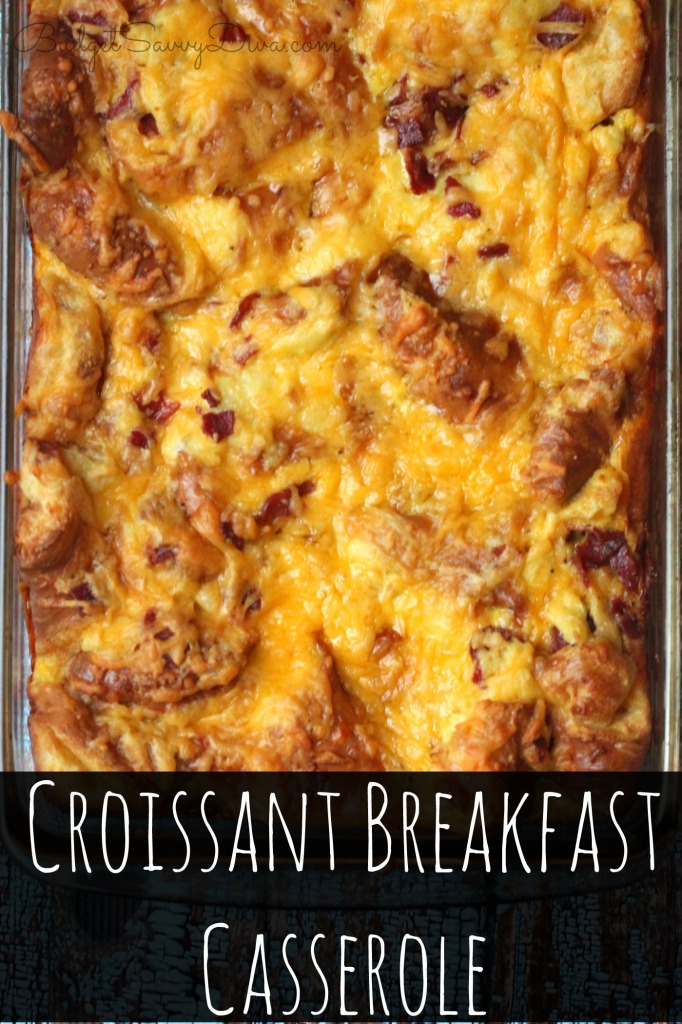 Make sure to REPIN this recipe 🙂
I have made countless breakfast casseroles – I love to add whatever I have in the fridge together as long as it has eggs and cheese you are good to go
If I have bread on hand I always add a few slices – but then I thought how about adding croissants to the casserole – and the results were amazing
Eric ate almost half this casserole on his own – it reheats very well – about 1 minute in the microwave and it was good
I used about 6 croissants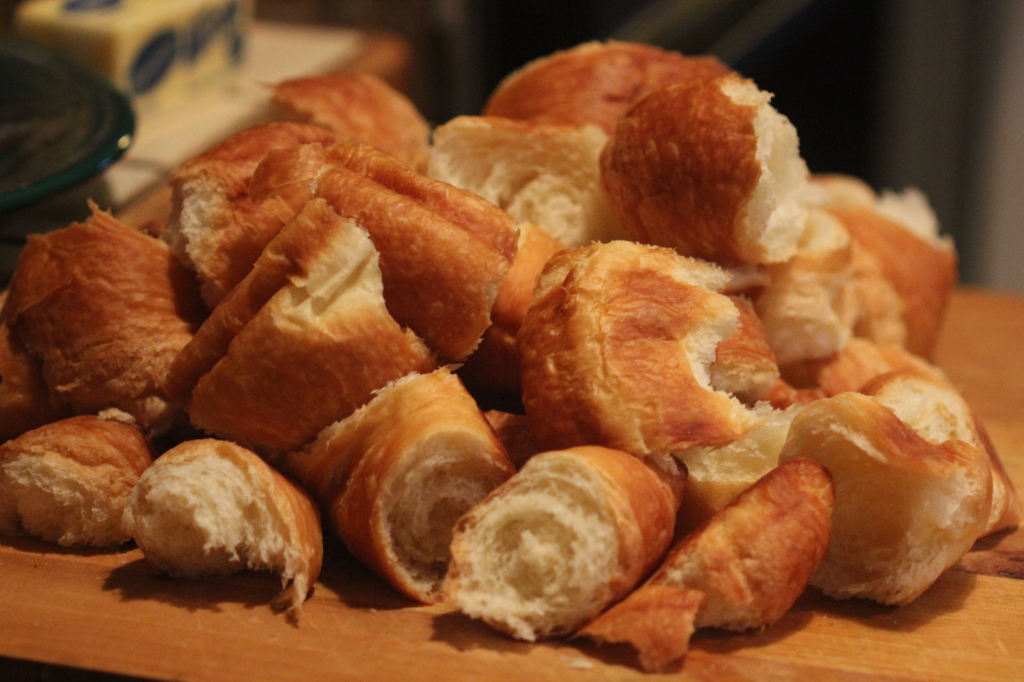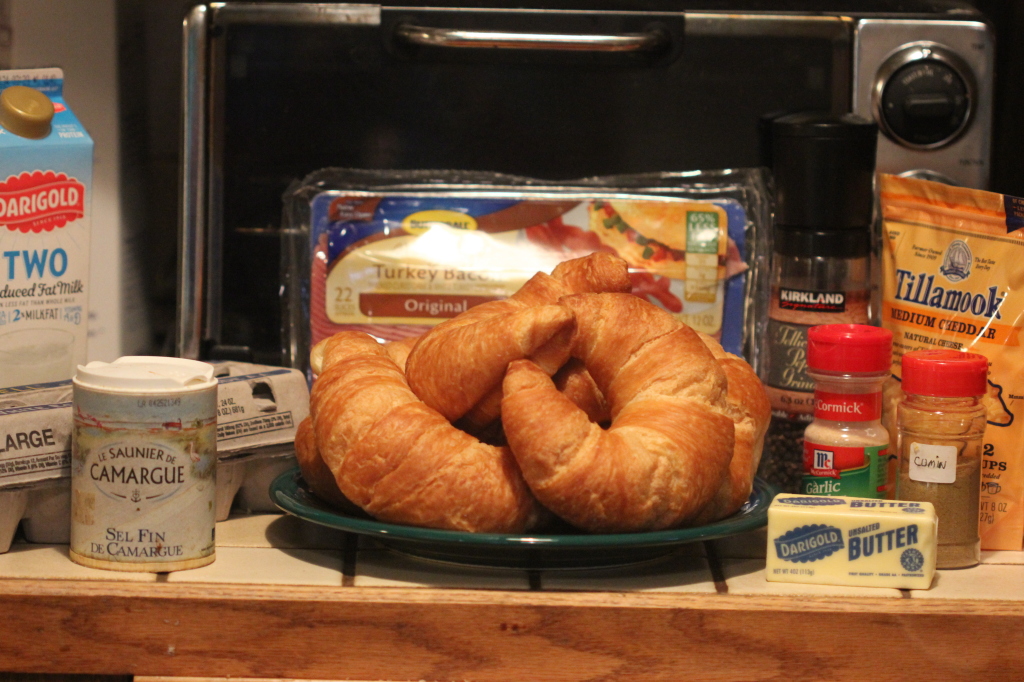 So I decided to go a little crazy with this casserole and use cumin – I have been on a cumin kick lately – I find that the flavor is really deep and not too spicy – plus a little bit goes a long way. Everyone that ate the dish commented on how well it tasted with the eggs and bread
I also included garlic powder, salt, and pepper of course – if you want a little more heat feel free to use some red pepper flakes in the dish
If you make Croissant Breakfast Casserole Recipe please let me know what you think 🙂
What do you normally have for breakfast ?
I normally love a good bowl of fruit and some oatmeal 🙂 But my family loves a nice casserole with TONS of cheese
Love You Guys!
Croissant Breakfast Casserole Recipe
Ingredients
12 Eggs
2 Cups of Cheddar Cheese
2 Tablespoons of Butter
1 Cup of Milk - 2%
¼ tsp of cumin
½ tsp of salt
½ tsp of pepper
½ tsp of garlic powder
6 Croissants - torn into pieces
4 Pieces of Bacon - Cooked and Crumbled
Instructions
Preheat oven to 350
In a bowl - whisk - eggs, salt, pepper, milk , melted butter, cumin, pepper, and garlic powder
Add in bacon and mix
Add croissants
Pour into a 9x13 casserole dish
Top with cheese
Bake uncovered for 45 minutes
Enjoy!