The Easiest Fudge Ever Recipe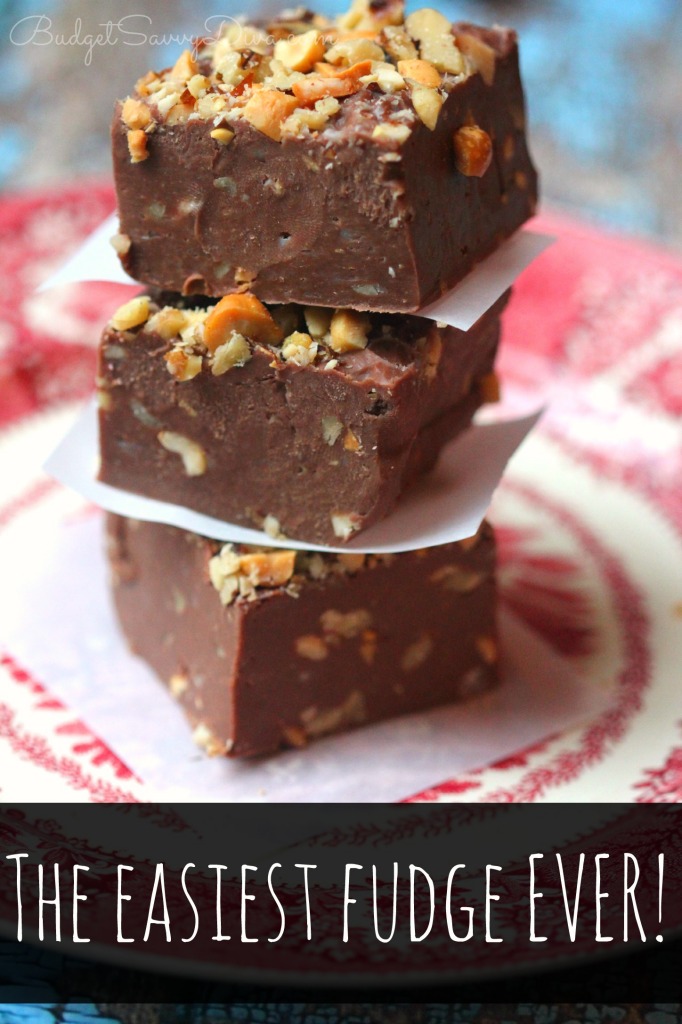 Make sure to REPIN this recipe 🙂
I decided to make fudge for Christmas – everyone loves a good piece of fudge and I have this really simple recipe that I love
You can easily make this recipe without the nuts – my dad especially loves tons of walnuts with fudge – so I decided to use the mix batch
One tip on getting a good deal – is to go to the bulk section at your grocery store – you save so much money that way
This fudge is easiest enough for kids to make as well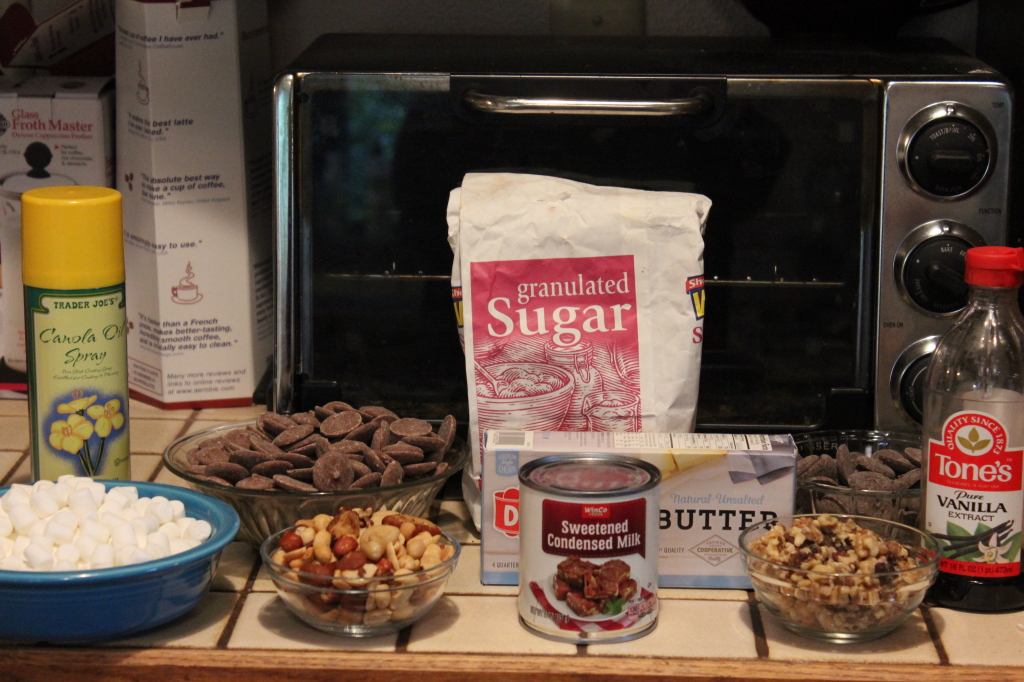 This is everything you will need – most everything should already be in your pantry ( which I love)
Also this recipe is gluten free 🙂 Make sure the marshmallows – they should be – but make sure to check
What is your favorite type of fudge ?
Here is my dad measuring the amount of marshmallows 🙂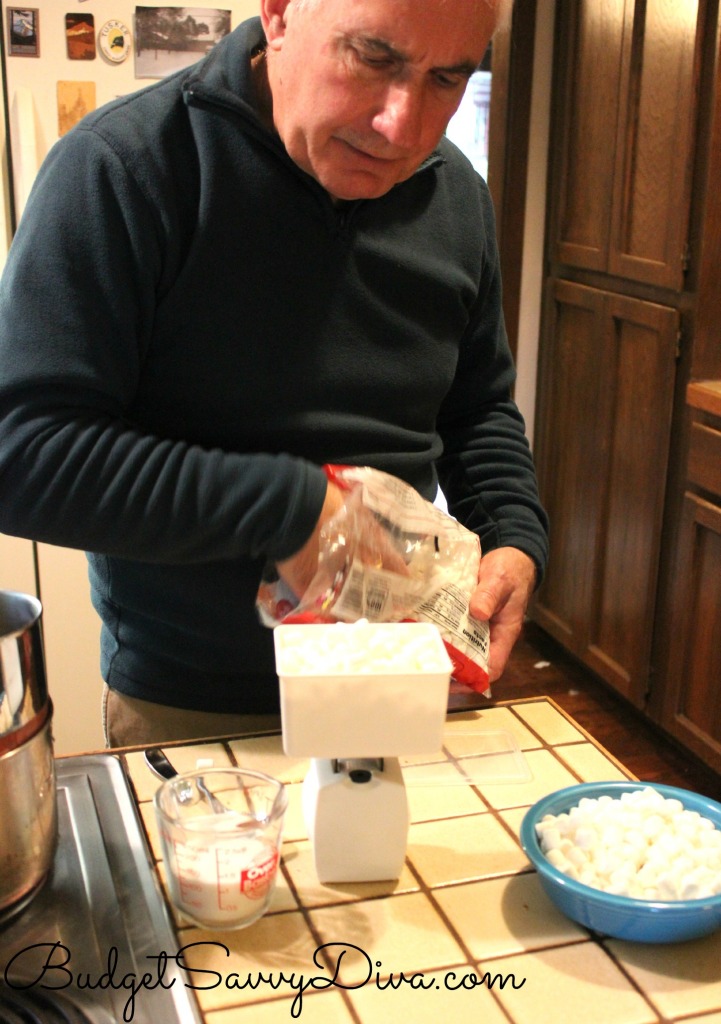 I cannot wait to make this fudge again and use creamy peanut butter – doesn't that sound delicious 🙂
This recipe make enough for a small army – I used a 8×8 dish – it made about 32 servings — it is rich so a little bit goes a LONG way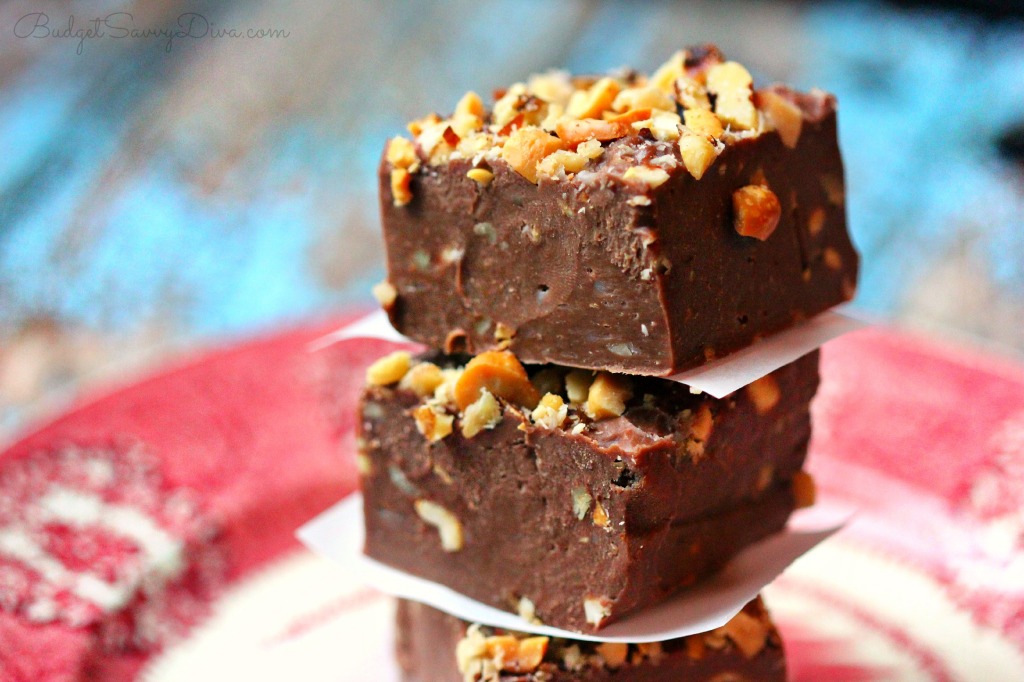 If you do make the The Easiest Fudge Ever Recipe please let me know what you think 🙂
Love You Guys!
The Easiest Fudge Ever Recipe
Ingredients
2 Cups of Marshmallow
Cooking Spray
½ Cup of White Sugar
½ Can of Condensed Milk
½ Cup of Butter ( unsalted)
1 tsp of Vanilla
2½ Cups of Chocolate Melts
½ Cup of Dark chocolate Melts
1 Cup of Chopped Nuts
Instructions
Grease a 8x8 pan with cooking spray
In a large saucepan - combine marshmallow, sugar, milk and butter - mix till smooth
Add vanilla and chocolates - super low heat
Mix in ½ cup of nuts
Pour into the 8x8 pan
Place the rest of the nuts on top
Let set in the fridge for at least 3 hours
Enjoy!