Copycat Trader Joe's Coffee BBQ Rub Recipe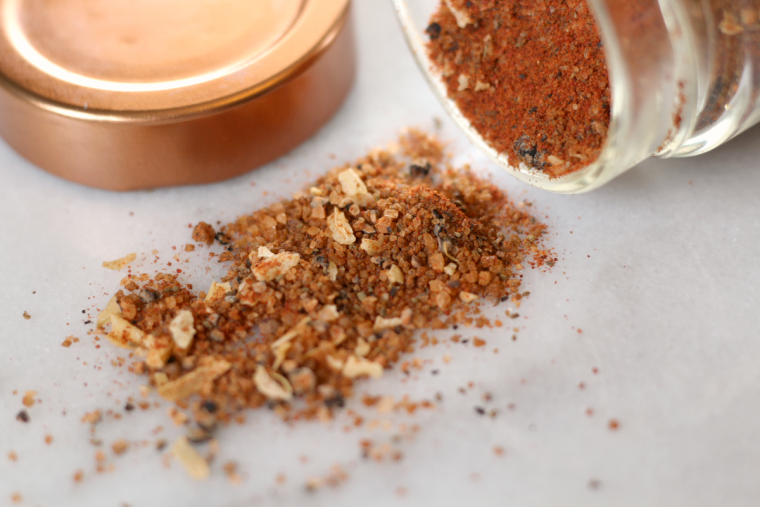 Who else loves Trader Joe's? I know I do ( I hate their parking lot but I love the store). I really have fallen in love with their coffee BBQ rub – so I decided to make it at home. This is the perfect rub for chicken – I have been using it all summer long.
For the best flavor, I suggest using organic spices true Trader Joe's style, but regular ones will work as well.
Copycat Trader Joe's Coffee BBQ Rub Recipe
Ingredients
2 tablespoons ground coffee
1 tablespoon smoked paprika
2 teaspoons sea salt
2 teaspoons dried onion flakes
2 teaspoons dried garlic flakes
2 teaspoons paprika
2 tablespoons turbinado brown sugar
2 teaspoons fresh orange peel
Instructions
Combine all spices in a small bowl and stir together. Place in an airtight container or jar. Store for up to 6 months. Perfect on steaks, hamburgers, chicken and pork.