DIY Treats for Halloween the Kids will Love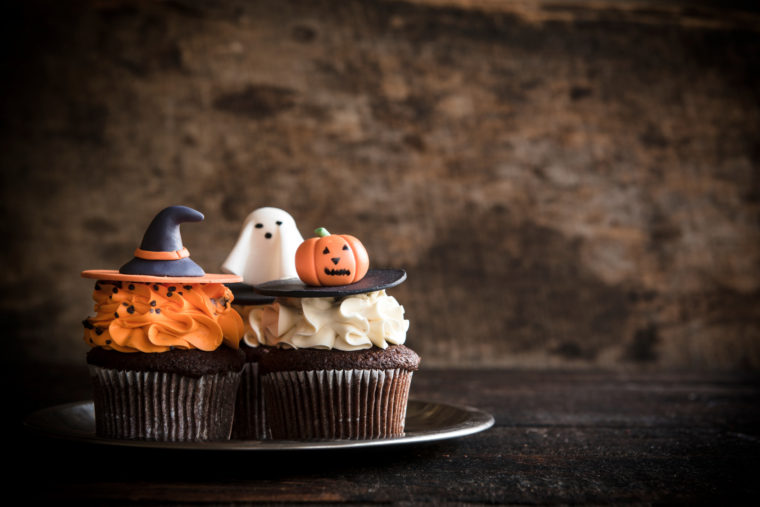 I love to make cute things to give away whenever possible. So when Halloween comes and I know a bunch of kids will be coming to my door, I don't want to just give out normal candy. I like to come up with fun, cute, DIY items to make that the kids will love. Here are some ideas.
Orange Jack O'Lanterns
These are so cute and so easy. Just take an orange, Clementine or something similar and draw on a cute jack o'lantern face with a black marker. The kids will love those and so much more healthy than candy.
String Cheese gone Spooky
You can also draw fun and scary faces on string cheese. A cute, sugar free, alternative to hand out this year.
Spooky Hands
Buy a big box of gloves used by food handlers (so you know they are safe around food). Fill them up with small candy or popcorn. Fill up your bowl and hand out the spooky hands to the trick-or-treaters.
Popcorn Balls
Another way to use popcorn is to make popcorn balls. They are so easy to make and YUMMY. Wrap them in orange cello bags for a fun and festive look.
Nutter Butter Ghosts
Another cute and yummy treat is Nutter Butter Ghosts. So easy to make just dip the Nutter Butters in melted white chocolate and add pieces of licorice or other small candy to make the face.
Pumpkin Shaped Rice Crispy Treats
Make some cute pumpkin shaped rice crispy treats by adding orange food coloring to the marshmallow mixture in Rice Krispy Treats. Shape them into balls and add a stem and a face. So cute!
Homemade Play-Doh
Make a large batch of homemade play-doh and put in little containers. Make orange or black and a container of each for a fun treat for the kids.
Homemade Bubbles
You can also make large batches of homemade bubbles and pour into little containers wrapper in orange and black ribbon. Kids love bubbles.
What cute DIY ideas do you have for Halloween?