Easy Pan Seared Sirloin Steak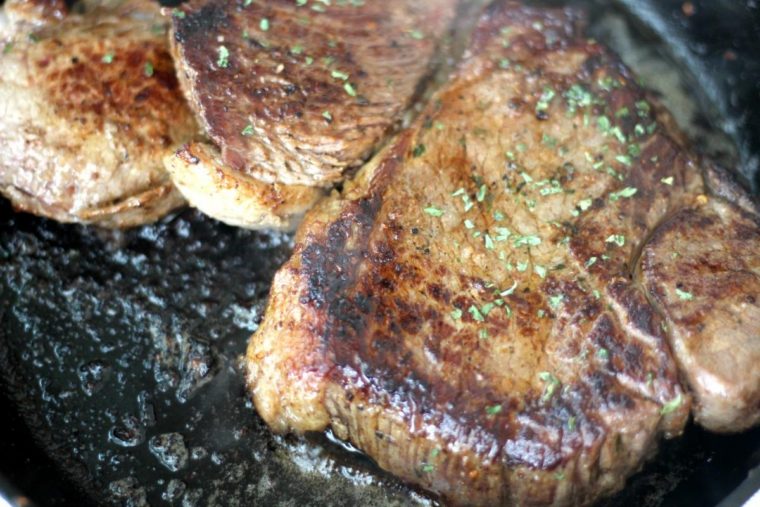 I love making steak for my family. It is so simple but can be so good. I wanted to share with you a simple but yummy recipe for pan seared steak that really is fool-proof. What other recipes would you like to see me make – just leave your thoughts in the comment section.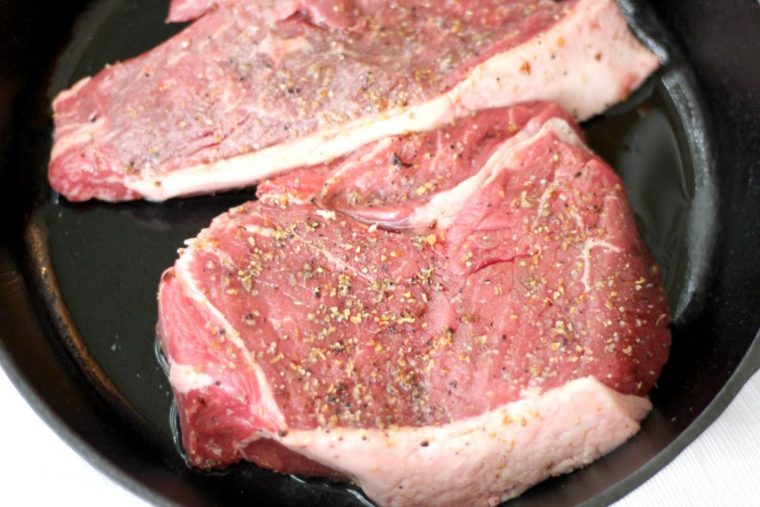 If you do try my Easy Pan Seared Sirloin Steak make sure to let me know what you thought.

Easy Pan Seared Sirloin Steak
Ingredients
2 (4-6 ounce) sirloin steaks
1 tablespoon extra virgin olive oil
2 tablespoons butter
1 clove garlic, minced
¼ teaspoon sea salt
½ teaspoon ground black pepper
½ teaspoon parsley flakes (fresh or dried)
Instructions
Place cast iron skillet over high heat and add olive oil - let pan heat up for 5 minutes.
Melt butter in a small bowl (for about 30 seconds) and add garlic and parsley.
Sprinkle steaks with salt and pepper on both sides and place in skillet.
Let steaks fry for about 3 minutes and flip over, adding a spoonful of the garlic/butter mixture and fry for another 3 minutes.
Flip again and coat the other side with the garlic/butter and fry for another 2-3 minutes.