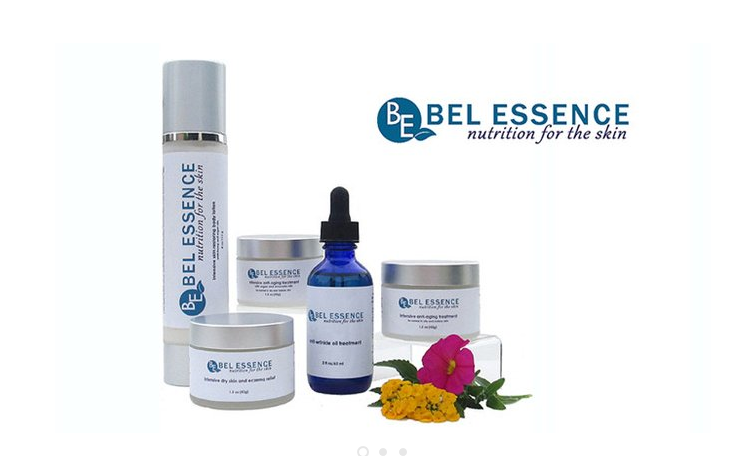 Beauty products make great gift ideas! And one that can provide healthy skin perfect for anyone on your shopping list!
Bel Essence combines both: effective anti-aging products with natural ingredients.What better holiday gift than the gift of healthy skin? Bel Essence carefully develops products to address skin care issues with natural ingredients. The concept is based on the science that our skin has the ability to heal and rejuvenate, reducing and reversing the effects ofaging (and preventing them!), maintaining proper hydration, and reversing chronic skin conditions with the right nutrition. The Bel Essence difference? They create formulas that don't simply rely on one "hot"ingredient. Their products combine a number of natural oils and ingredients that provide the necessary nutritional elements for healthy skin and anti-aging. They pack their products with the maximum natural ingredients to give immediate results and long term transformation. The customer demographic ranges from 25-85, with younger customers looking to prevent and postpone aging skin, and older customer looking to reduce and reverse sun damage, lines and wrinkles. The entire customer base seeks to improve the look and quality of their skin. Bel Essence will be featured on Kathy Ireland's Modern Living (end of 2016/beginning of 2017) in a segment focused on how nutrition benefits the health of your skin, and enjoys a consistent 4+ star rating. Bel Essence has been certified cruelty free by the CCIC (leapingbunny.org).
This post is part of the Budget Savvy Diva Holiday Gift Guide 2016 – make sure to check it out! Disclaimer – This product was provided for free so I could get some great photos and add it to this list. Nothing is posted that I have not checked out myself. Everything on this list is something I would buy myself.