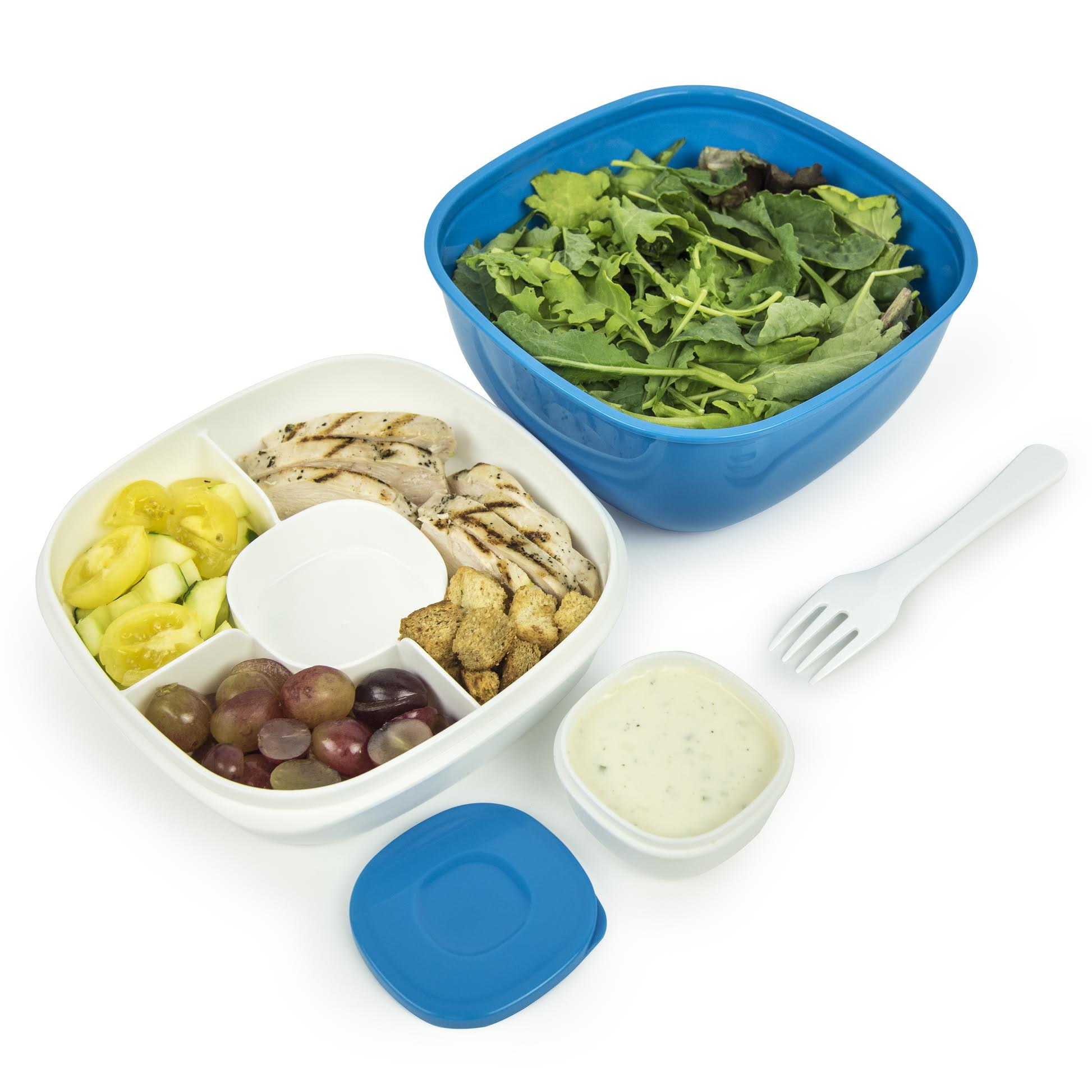 These are great gift ideas for anyone who has to pack a lunch or takes food along when travelling.
Bentgo, the popular health-inspired lunchbox line – perfect for men on the go. Bentgo's line of lunchboxes (the Bentgo Original, Bentgo Kids, and Bentgo Salad) are compartmentalized lunchboxes that allow food to be transported without touching one another, based on the very popular Japanese bento boxes. Each compartment is also a single-serving, to encourage a balanced meal of various dishes. Plus they're very easy to transport, and super sleek. It's tough to keep up with healthy eating habits while traveling, but this compact, smart lunchbox makes it easy to do so. It allows the traveler to pre-plan their meals and carry around with them until they are ready to eat. And once they open their lunchbox they're not greeted with a jumbled mess; instead, they see a very appealing, organized, healthy meal waiting for them.
More importantly Bentgo recently partnered with Feed The Children; in this partnership, Bentgo will donate 5% of sales on Bentgo.com and on Amazon.com, of any of their lunchbox sales, to the nonprofit organization that provides food and disaster relief around the US and in select countries. In 2015, Feed The Children provided a really impressive 107 million pounds of food and essentials.
This post is part of the Budget Savvy Diva Holiday Gift Guide 2016 – make sure to check it out! Disclaimer – This product was provided for free so I could get some great photos and add it to this list. Nothing is posted that I have not checked out myself. Everything on this list is something I would buy myself.