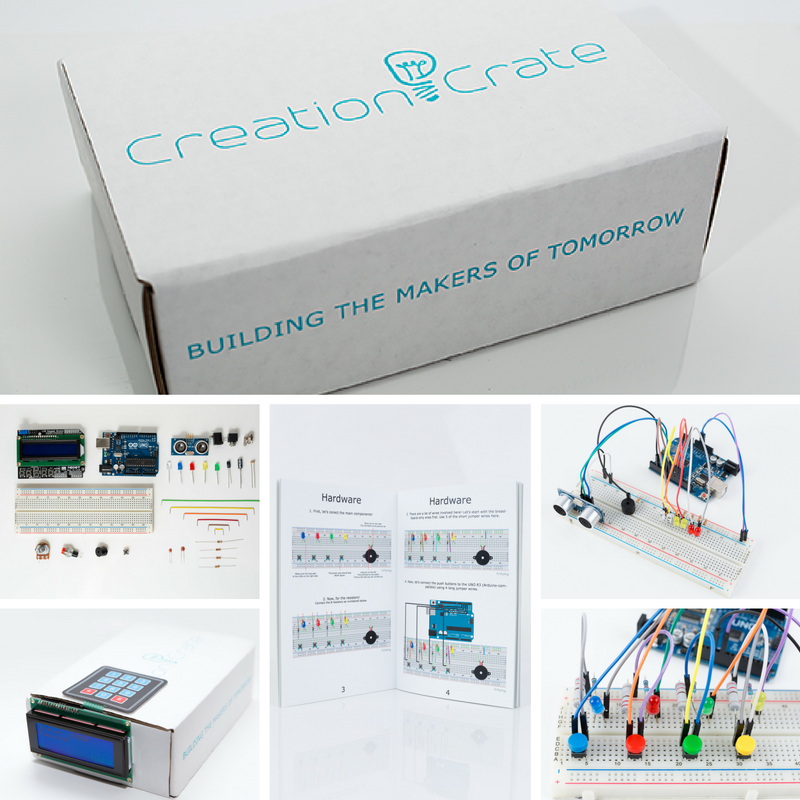 Here is a fun gift idea for the tech savvy youth!
Creation Crate
Tech education in-a-box!
Learn how to build electronics with DIY projects delivered to your door every month.
Price $22.49 – $29.99
We started Creation Crate to give people a more practical way to learn – in a subject that's not getting nearly enough attention in traditional schooling. When most people think about careers in technology, the first thing that comes to mind is programmng. Not many people think about the hardware side of tech.
For most, its actually intimidating – sensors? robotics? You'd have to be a genius to make that stuff work! not true!
With Creation Crate, anyone can learn the basics of building electronics. We want people to see that it's not as complex as they think it is. Once you get started, it's like learning any skill – it takes time, but its doable!
This post is part of the Budget Savvy Diva Holiday Gift Guide 2016 – make sure to check it out! Disclaimer – This product was provided for free so I could get some great photos and add it to this list. Nothing is posted that I have not checked out myself. Everything on this list is something I would buy myself.