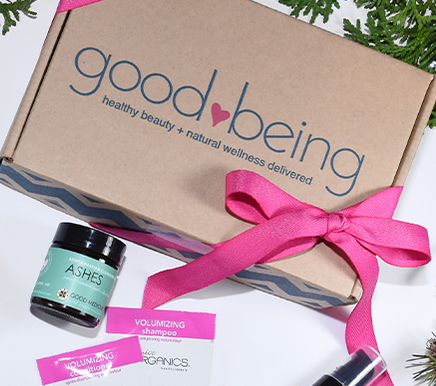 Here is a great gift idea for just about any woman on your holiday shopping list! I love getting gift boxes!
Not your average beauty subscription service, Goodbeing rigorously pre-screens every product, ensuring only cleaner, high performance beauty & wellness products make the cut. What's more, Goodbeing customizes more heavily than most – allowing members to opt in or out of entire categories of products and to specify their unique skin, hair & makeup needs and preferences for a truly personalized experience.
Goodbeing allows members to choose their box type – All Beauty, All Wellness (coming soon) or a Combo Box and allows members to choose 1-2 of the items they receive each month, or, they can opt out to retain the surprise.
With plans as low as $5.95 per month (new A Little Goodbeing option launching soon) to $21 a month (standard Goodbeing monthly plan) it's ideal for upcoming Holiday Gift Guides or more general holiday related articles.
This post is part of the Budget Savvy Diva Holiday Gift Guide 2016 – make sure to check it out! Disclaimer – This product was provided for free so I could get some great photos and add it to this list. Nothing is posted that I have not checked out myself. Everything on this list is something I would buy myself.