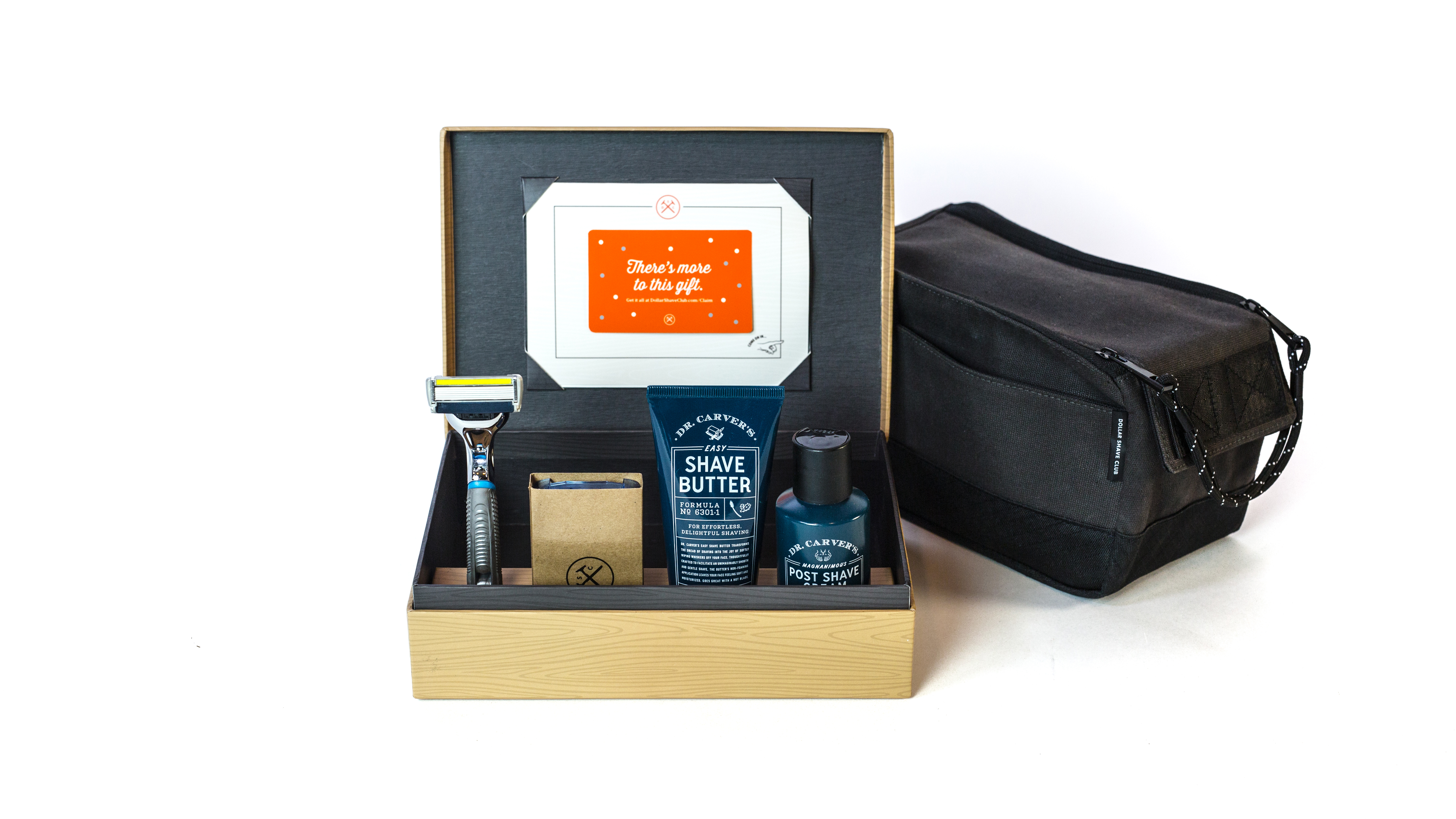 Here is an awesome and practical gift for the men on your holiday shopping list!
Check out the Dollar Shave Club
(NEW) This is no ordinary toiletry bag. Handsomely constructed from durable, water-resistant waxed canvas, The DSC Traveler fully opens from the top with double-sided, easy-open inverted zippers and a hand-woven paracord pull. The many, many compartments are purposefully sized for a man's favorite products to keep everything from becoming a jumbled mess. (The DSC Traveler, $25).
Gift the club. Choose from the razor (4 or 6 blades) and length of time, and gift a monthly box of razors for up to 12 months. First box also includes Dr. Carver's Shave Butter and Dr. Carver's Post Shave Cream and comes wrapped for the holidays (Gift Bundles, 4 blade: $45 – 3 months, $65 – 6 months, $100 – 12 months; 6 blade: $55 – 3 months, $85 – 6 months, $140 plus free Traveler kit – 12 months).
Gift card. For those who prefer the traditional gift (or the procrastinator in all of us), we suggest a DSC gift card (E-Gift Card, pick an amount between $10 and $300).
This post is part of the Budget Savvy Diva Holiday Gift Guide 2016 – make sure to check it out! Disclaimer – This product was provided for free so I could get some great photos and add it to this list. Nothing is posted that I have not checked out myself. Everything on this list is something I would buy myself.