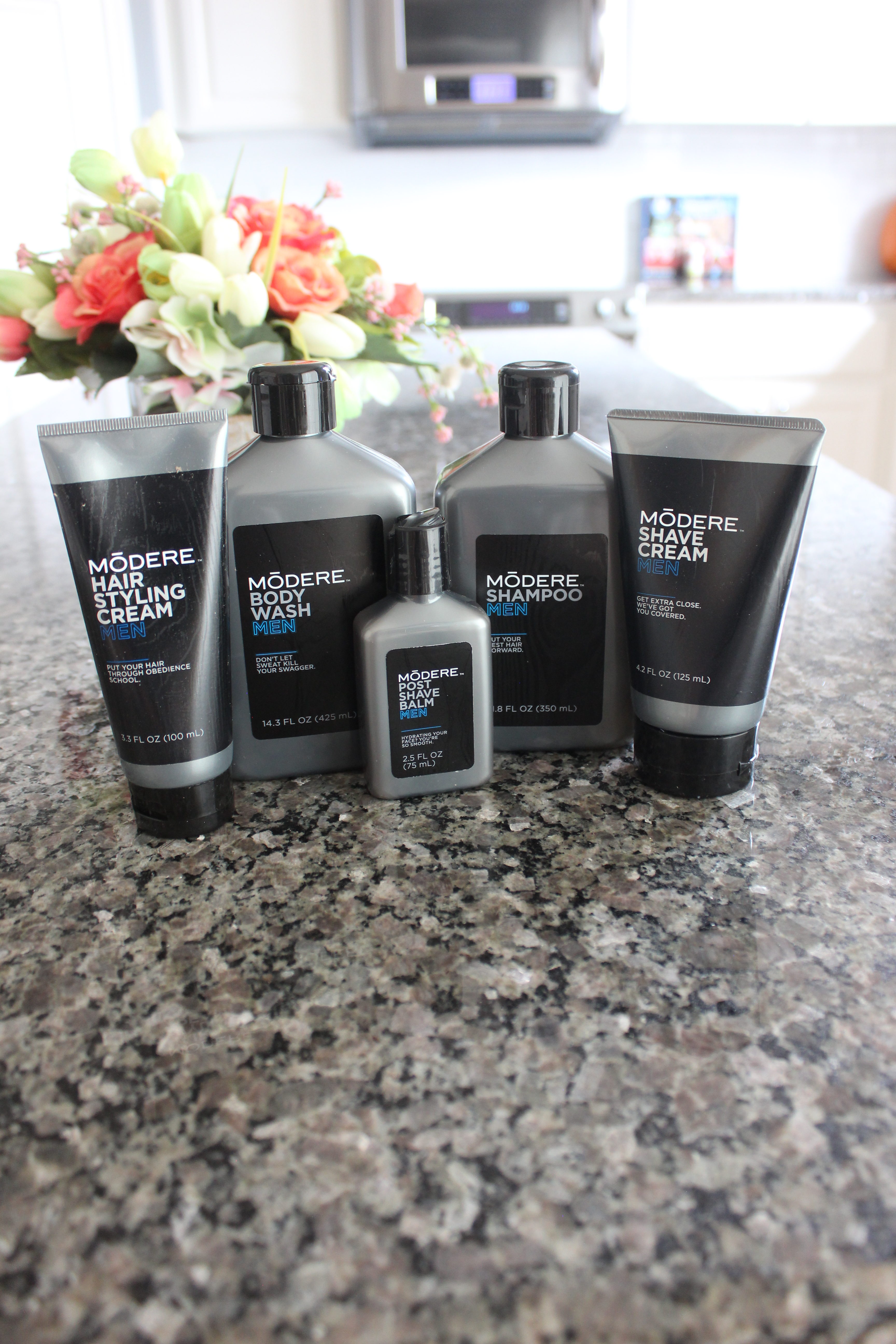 Here are some great stocking stuffer ideas for the men on your shopping list. Or a whole set would make a great gift!
Men's Shave and Care Collection from Modere
Men's Shave Collection (also available separately):
Men's Shave Cream: Formulated with ultra-moisturizing ingredients like ginger, shea and macadamia oils. Lather up to keep skin soft, even during the closest of shaves; Price point: $15.99
Men's post shave balm: Aloe vera, shea butter and Chinese skullcap team up to give you a smooth finish to your daily manscaping routine; Price point: $22.99
Men's Care Collection (all available separately):
Men's shampoo – A shampoo derived from natural ingredients leaving your hair feeling clean while maintaining 100% of your manliness; Price point $13.99
Men's body wash – Cleansing and hydrating properties derived from naturally sourced ingredients (Jojoba, Coconut-derived surfactants) combined give your body the deluxe wash it deserves; Price point: $15.99
Men's Styling Cream – An array of good stuff like crambe seed oil to keeps your hair well-conditioned, while glycerin adds hair shine and keeps moisture in longer; Price point: $18.99
This post is part of the Budget Savvy Diva Holiday Gift Guide 2016 – make sure to check it out! Disclaimer – This product was provided for free so I could get some great photos and add it to this list. Nothing is posted that I have not checked out myself. Everything on this list is something I would buy myself.