Griff's Hair & Shave Products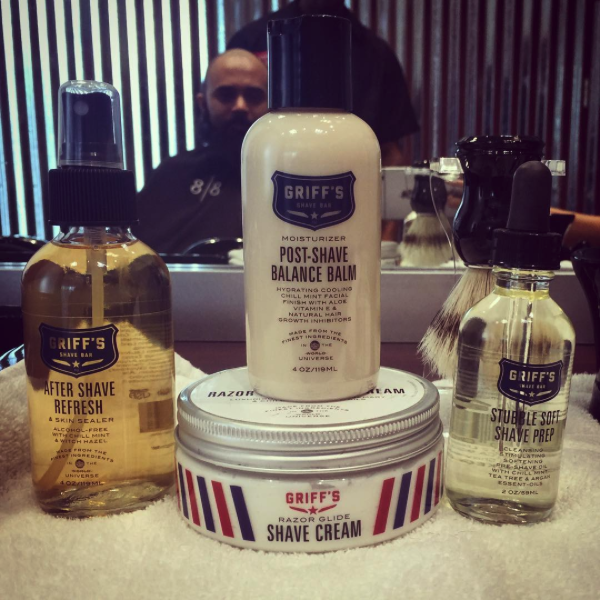 Men can be tough to shop for. Here is a great gift idea that just about every man on your list can appreciate.
Griff's hair styling products – Created by the company that reinvented the barbershop — 18|8 Fine Men's Salons — Griff's premier line of hair and shave products are the perfect holiday gift for the style-savvy man. What better way to finish off your man's style than with the perfect 'do?
The line includes:
Griff's Scalp Cleanser
Griff's Scalp Conditioner
Grit Matte Fiber Pomade
High & Tight Classic Hold Pomade
High & Tight Xtra Hold Pomade
This post is part of the Budget Savvy Diva Holiday Gift Guide 2016 – make sure to check it out! Disclaimer – This product was provided for free so I could get some great photos and add it to this list. Nothing is posted that I have not checked out myself. Everything on this list is something I would buy myself.