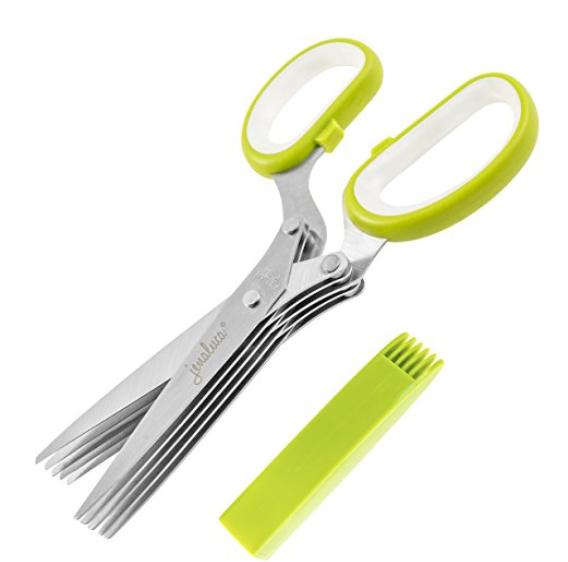 Here is a great gift idea for the gardener on your holiday shopping list. Or perfect for a foodie who loves to grow their own herbs.
Herb Scissors you can just take two snips of the herbs with its sharp, finely balanced 5 blades that equals to 10 knife chops. Our Herb Scissors is sold on Amazon and has amazing reviews.
Check out some of our reviews.The scissors appear to be of great quality and solid construction and made VERY quick work of my first 'test herbs' – oregano, chives and rosemary. Best of all, clean-up was super quick and easy. I'm already pondering all of the other great uses for these scissors.
This post is part of the Budget Savvy Diva Holiday Gift Guide 2016 – make sure to check it out! Disclaimer – This product was provided for free so I could get some great photos and add it to this list. Nothing is posted that I have not checked out myself. Everything on this list is something I would buy myself.