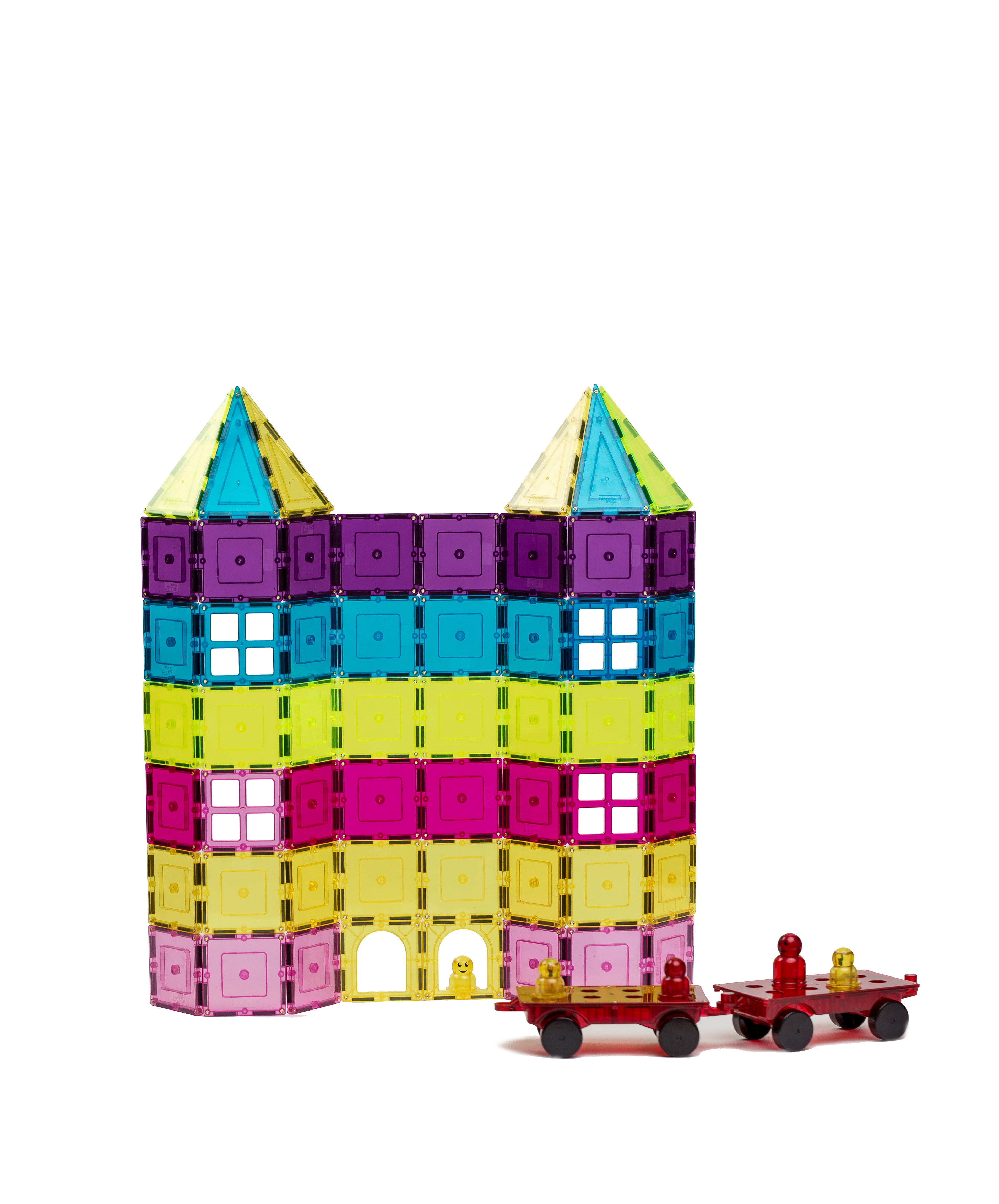 These toys are all the rage with kids lately and would make a great gift for any child on your holiday shopping list.
A geometry whiz at age 5 or 8. That could be your child. A master architect, building his or her dream structures with pride and wonder. Build fine motor skills, develop critical thinking skills, and sharpen math skills- while having a blast all afternoon.
Every Shape Mags tile is crafted with meticulous precision. Sturdy, long lasting translucent plastic. Fused with hard ferrite magnets, a permanent magnet made with iron oxide and barium to provide high resistance to demagnetization. This means mighty strong magnets in the Shape Mags. Empower your child to play for hours, building spectacularly tall buildings and structures that stand strong and proud.
This post is part of the Budget Savvy Diva Holiday Gift Guide 2016 – make sure to check it out! Disclaimer – This product was provided for free so I could get some great photos and add it to this list. Nothing is posted that I have not checked out myself. Everything on this list is something I would buy myself.