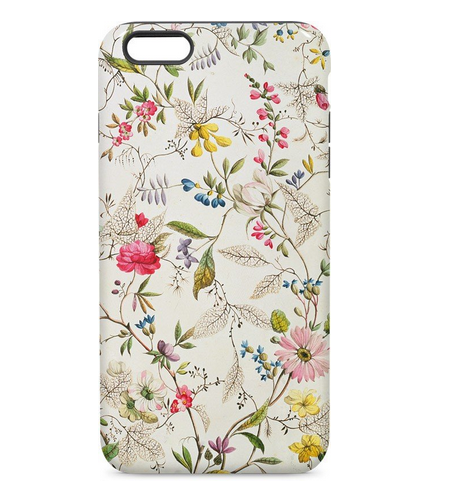 Almost everyone has a smart phone these days, so a case for their phone makes a great gift for almost anyone.
Skinit, industry leader in tech customization, is the perfect and inexpensive gift for any techie looking to turn some heads this holiday season.
For the ultimate iPhone 6/6s Plus coverage, you can count on the Wildflowers by William Kilburn Pro Case to defend your phone against dirt, scratches, and minor bumps. The Wildflowers by William Kilburn Pro Case is printed using ultra-vivid color technology to create stunning, vibrant graphics and finished with a scratch resistant coating to deliver the high quality Apple iPhone 6/6s Plus protection you deserve. Personalize and safeguard your phone with the The Bridgeman Art Library Wildflowers by William Kilburn iPhone 6/6s Plus Pro Case.
With one of the largest design libraries, Skinit offers dozens of officially licensed brand collections for both men and women.
All designs utilize sharp color printing with a high-gloss, scratch-resistant coating and each skin and case are tailored to hug the exact dimensions of today's most popular tech, from phones & laptops to GoPros & gaming consoles.
This post is part of the Budget Savvy Diva Holiday Gift Guide 2016 – make sure to check it out! Disclaimer – This product was provided for free so I could get some great photos and add it to this list. Nothing is posted that I have not checked out myself. Everything on this list is something I would buy myself.