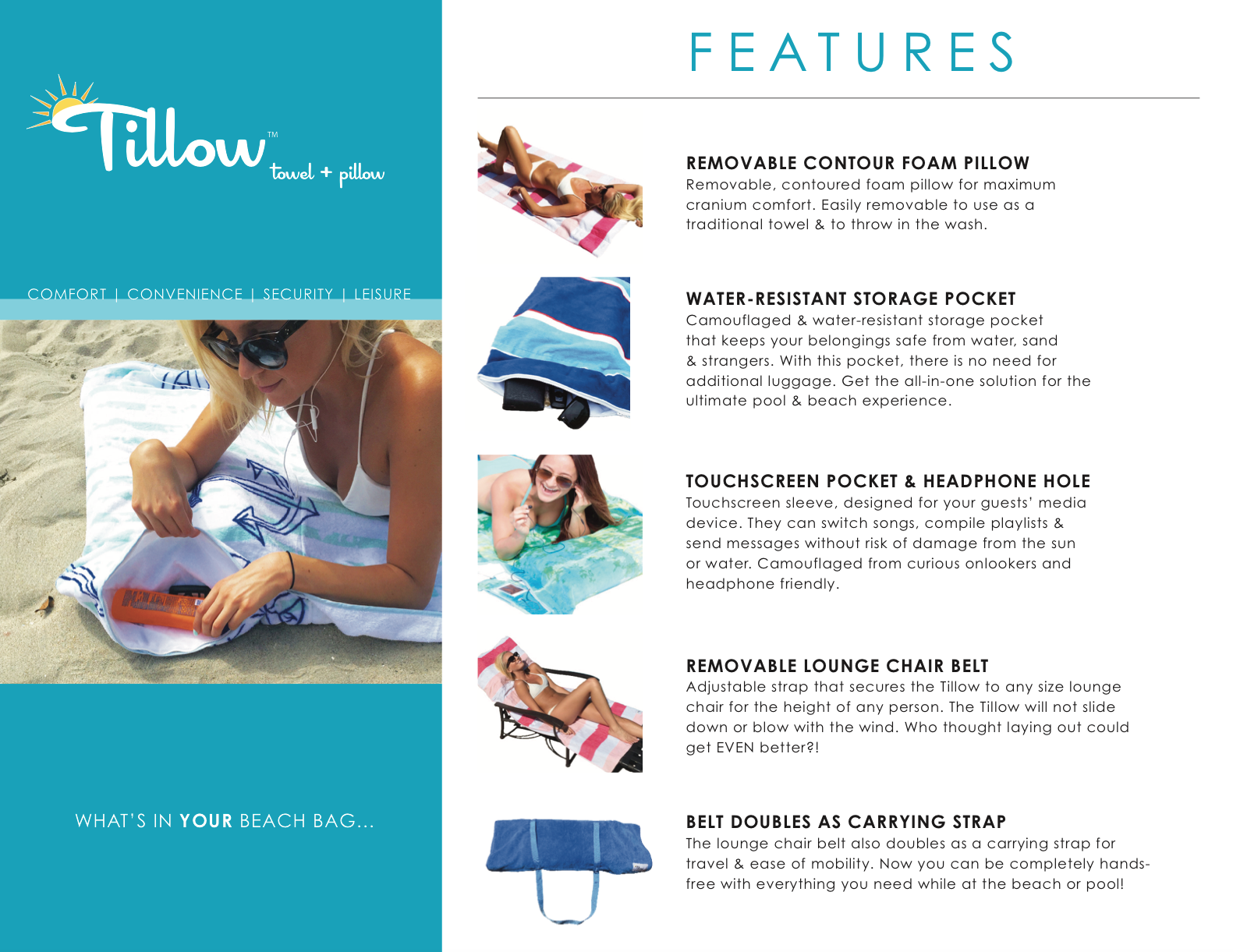 Here is a great gift idea for anyone who loves the beach or the pool in the summer. Or how about someone who is planning a trip somewhere warm this winter?
Families and individuals can reset the meaning of the holidays by turning their time off into time (and money) well spent! Instead of snow and mistletoe, how about some sand & sun?! Take a vacation to a warm climate and enjoy the holidays in an "it's always summer" style!
The Tillow is the all-in-one beach and pool companion: a beach towel with a removable pillow for ultimate comfort and relaxation, a touchscreen pocket so you can listen to music and send messages without risk of damage, and a water-resistant storage space to keep your belongings safe from sand, water, and strangers! It also has a lounge chair strap that secures the Tillow to any size lounge chair to the height of any user – the strap also doubles as a bag! Now you can be completely handsfree and need nothing more than your Tillow when visiting the pool or beach.
Moms love the organizational component for family days at the beach as well as gifts, teens love the tech aspect, and millennials, well, they just love it! The pillow rolls up to be very compact – perfect for travelers, camping and picnics.
This post is part of the Budget Savvy Diva Holiday Gift Guide 2016 – make sure to check it out! Disclaimer – This product was provided for free so I could get some great photos and add it to this list. Nothing is posted that I have not checked out myself. Everything on this list is something I would buy myself.