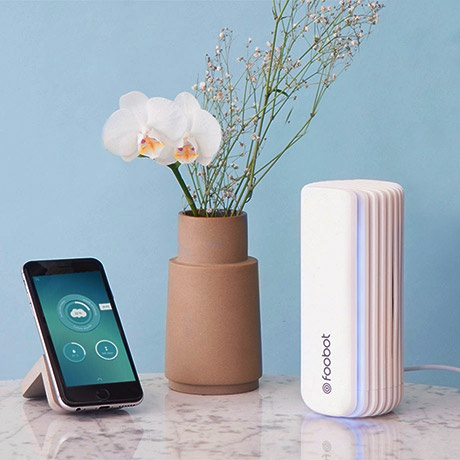 Here is a great gift idea for just about anyone on your holiday shopping list. Give the gift of cleaner air!
Foobot indoor air quality monitor. Foobot knows when your air isn't great, and gives you tips to improve indoor air quality to help you and family members (even small furry ones) get ready for the holidays in a healthy environment.
Most of the time, indoor air pollution is caused by people and day to day tasks such as baking gingerbread cookies, or cleaning the house for the Christmas Eve party. We spend 90% of our time indoors, so having healthy air is important because indoor air is often five to eight times as polluted as outdoor air; and because it's indoors, it doesn't get a chance to dissipate like it does outside.
The Foobot does a couple of things like alert you with LED lights when the air is unhealthy (blue is good, orange is unhealthy), protects your family members by detecting unseen chemicals and particulate matter invisible to us as well as tracking humidity. And it's easy for anyone to use.
This post is part of the Budget Savvy Diva Holiday Gift Guide 2016 – make sure to check it out! Disclaimer – This product was provided for free so I could get some great photos and add it to this list. Nothing is posted that I have not checked out myself. Everything on this list is something I would buy myself.