Good news for anyone who has run out of shows to stream.  The three camera comedy is back on Netflix and this time it's from veteran sitcom producer Norman Lear, who is best known for the shows Sanford and Son, All in the Family, The Jeffersons and One Day at a Time.  Lear is now taking a second look at One Day at a Time Netflix wanted me to share this new comedy with you about a multi-generational Cuban-American family.
Starring Six Feet Under actress, Justina Machado, The new One Day at a Time follows a military mother who is raising two teens with her mom Lydia, played by Rita Moreno.  The Show focuses on multiculturalism and what it is like in a multigenerational home.  In that way, it's a lot like Family Matters only the primary focus is on the single mother who keeps everything together.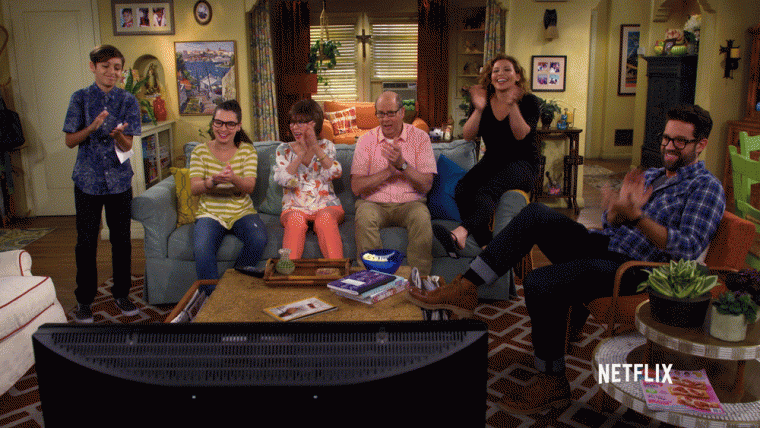 I love watching shows on Netflix because I get to decide the pace with which I watch.  Sometimes I will burn through a whole season or watch up to three episodes at a time.  Other times I stick to just one a day, or if I'm really disciplined I can confine myself to just one a week like I am still a slave to the television programmers.
As the newest addition to the Netflix arsenal of original series One Day at a Time takes classic television and repackages it for the modern audience to perfectly capture the times we live in and the values we care about.  I've talked to a lot of people about a lot of shows– what they like and dislike and what is funny, or positive, or promotes their ideals—and I think the new One Day at a Time is going to be a big hit.
Netflix has so much original entertainment now.  What are your favorite kinds of shows to watch?